The black of night hung close.
Clouds saturated with moisture pressed into the sand as drenched cotton balls lying limp on a bathroom counter.
She dragged three hundred pounds out of the water and up unto the dune.
No light.
That's why she came now.
No one. No thing to notice her. Or to hinder task that needed to be done.
She stretched her arms, dipped them into the soft sand and pulled. Reached and pulled her body away from the water.
She didn't know why she came; she only knew how to come.
Push, press, flip. Move the shifting earth. Push, press deeper, slinging the sand behind her. She didn't know why.
She only knew how.
Laboring away as determined as an old woman creating a space in her garden for an heirloom hydrangea.
Then came pressure, intense pressure.
One by one soft, leathery eggs dropped out of her down into the womb she had carved into the sand.
She didn't know why.
She only knew press and relief. Press and relief.
Sixty minutes.
Her task complete.
Back flippers flung sand, covering the cradle.
She reached and pulled, dragging the weight of her body — so much heavier than in the water —
back to water.
Relief.
*   *   *
While at the beach a few weekends ago, one morning we woke up to this right outside our window.
One trail in. One trail leading out.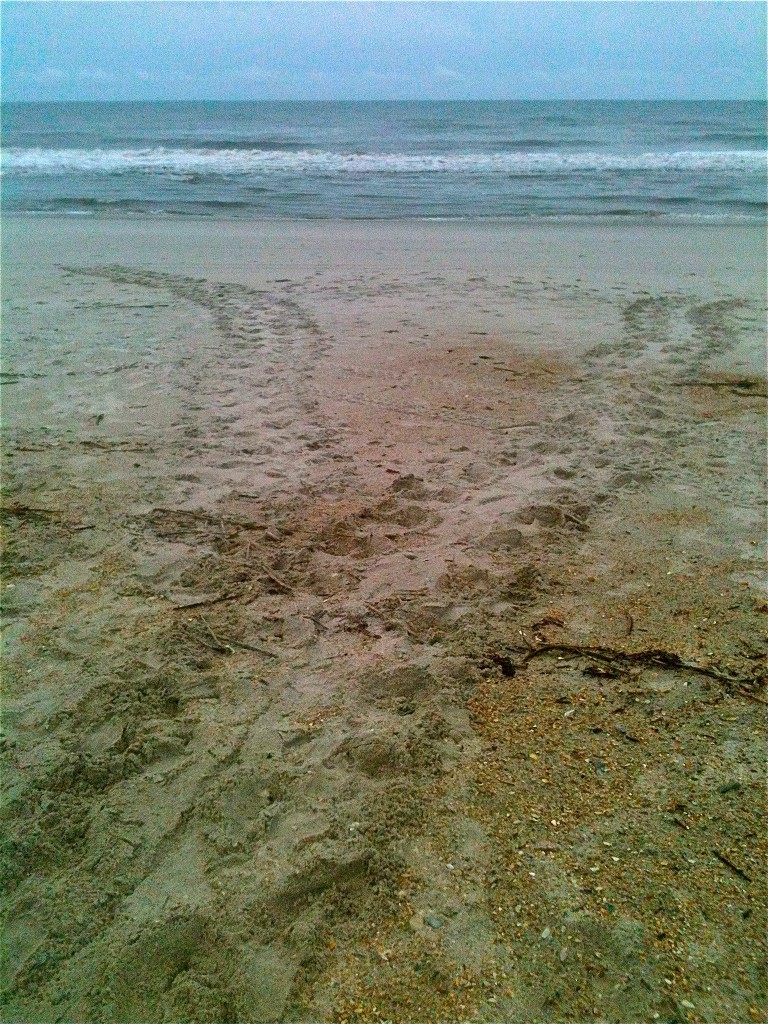 The turtle guardians had already dutifully marked her nest.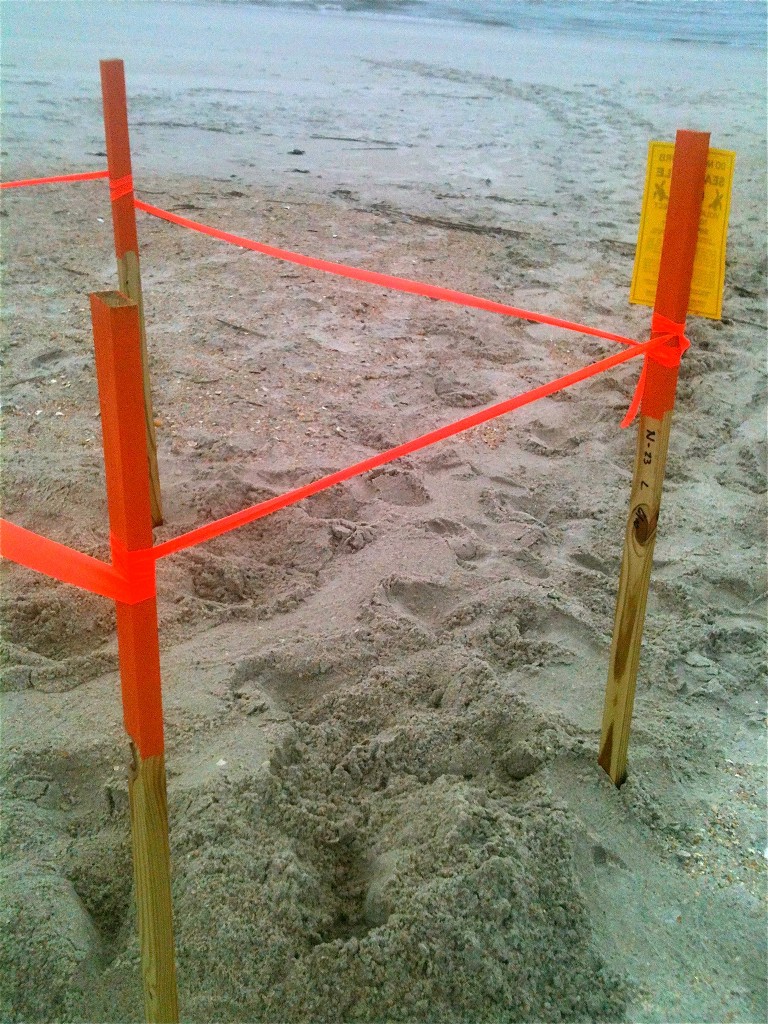 Seeing her tracks through the sand. Her ingress and egress.
All done when I was fast asleep 50 yards away.
I was touched with a tinge of sadness. How could I have missed it?
Have you ever missed something spectacular right in front of you…while you lay sleeping?
*    *   *
This Saturday, June 23, is World Sea Turtle Day on the birthday of Archie Carr.
Professor Carr was a a zoology professor at the University of Florida who brought attention to the world's declining sea turtle populations and is considered the father of sea turtle conservation and science.  Read more here…