Last summer I stepped into my sixth decade.
SCREAM.
Now just to clarify. That means I turned 50 — not 60. If you are 60, please don't read anything into that clarification.
I've lived in the 60s, 70s, 80s, 90s and the 2000s.
Finish the Sentence Friday prompt:  My favorite decade was  . . .
Let's do this analytically.
The Sixties.  Born in 1963.
Highlights:  Learned my ABCs. Learned to read with Dick and Jane in Mrs. Anabelle's class at Audubon Elementary. Mom made me get up in middle of night to see Neil Armstrong make "one small step for man — one giant leap for Mankind." Mom packed a lunch in a cooler and we stopped for picnics at rest areas on trips. Fast food drive thrus.
Lowlights:  Remember nightly body counts from Vietnam on Walter Cronkite. In first grade, Tracy B. throwing up on his coat beside me during nap time.  His vomit was yellow — as in daffodil yellow.  I was terrified that something was dreadfully wrong with him.
The Seventies:
Highlights: Friday nights, The Brady Bunch, Partridge Family. Kool & the Gang. The Jackson 5. Saturday morning cartoons. Sunday afternoons listening to Casey Kasem Top 40 Countdown on  AM station WAPE from Jacksonville lying on a towel, gritty sand underneath — on the beach at New Smyrna. David Cassidy (see Partridge Family.)  Disco. The Saturday Night Fever album. Mom wouldn't let me see the movie. SNL. Chevy Chase, Steve Martin, Bill Murray, Gilda Radner.  The Eagles — Life in the Fast Lane. Hotel California.
Riding in Dad's Estate Wagon to get ice cream at Dairy Bell on a summer night. Remember eating at McDonald's for first time after Brownies meeting.
Lowlights:  Seventh grade. Dorothy Hamill haircut. Crushes on boys that didn't know I was alive — or if they knew I existed, my brand was freakishly tall, quiet one.
The Eighties:
Highlights: Blondie. The Wall. Graduation from high school in 1981. SMU 1981 – 1985. Emory Law School. Met my Johnny. Got hitched in 1988. Perms. Dude Looks Like a Lady.  Emmitt Smith: the only highlight of the entire decade for UF football. Until December 31, 1989,  when the University of Florida announced that Steve Spurrier had accepted the offer to be the head football coach. Big hair, even bigger earrings.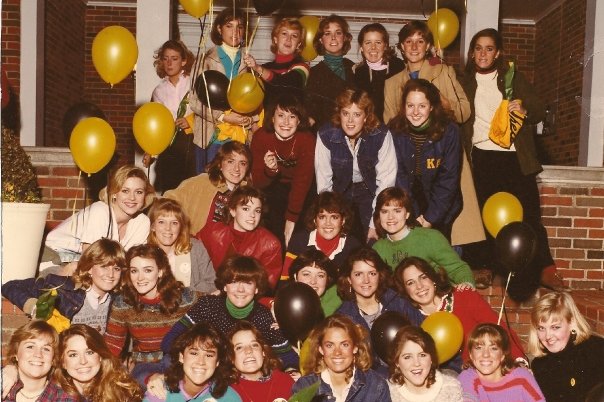 Lowlights: Lawrence Taylor-esque shoulder pads. Blue eye shadow.
The Nineties:
Highlights: Our Jake was born in 1993. After that — the next five years are a blur.  Move from in-town Atlanta, Georgia to Madison on May 14, 1999. Forrest Gump. "Life is like a box of chocolates."

Lowlights: Infertility. After our son was born, the 90s were all about trying to get pregnant again.
The New Millennium.
Highlights: Adoption of Hannie in 2001. Adoption of Joe in 2003. Midlife Crisis, triathlon phase. Writing my column. Discovering I could put words out in the universe and people read them. And responded.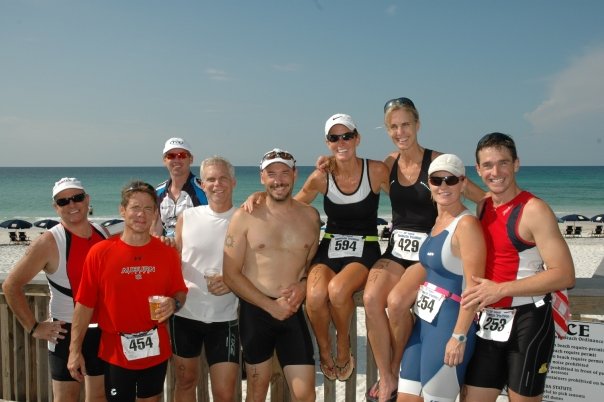 Lowlights: ???. I was too busy I guess. Can't think of anything.
2010s —
Highlights:  It's complicated.
Lowlights:  It's complicated.
Starting my sixth decade I'm trying to figure things out again. Never at a point in my life — well, since adolescence — have I felt so adrift. But hopeful  I will moor somewhere. Sometime. Sooner than later.
After paging through the annals of my mind, I have to say my favorite decade was . . . the SEVENTIES.
But honestly, I hope the best is yet to come. I just haven't figured out how or what yet.
Stay tuned . . .
What about you? Your favorite decade?