Last week when I mentioned to people that I would be going to a blogging conference this weekend, they were like, "a what?"
"A blogging conference."
I said and looked at them like blogging is a business enterprise and lots of people make good money doing it.
I just don't happen to be one of them —
But I love writing. And blogging is writing and community. So here is proof to all my non-blogging friends that people really to come to these things.
And learn and meet up with people we've met online — and have fun.
Since I've got to run back downstairs and do more of all three, here are a few pictures from the last 36 hours.
*  *  *
I woke up on Friday morning at 6 a.m. to run with folks.
And then the conference started.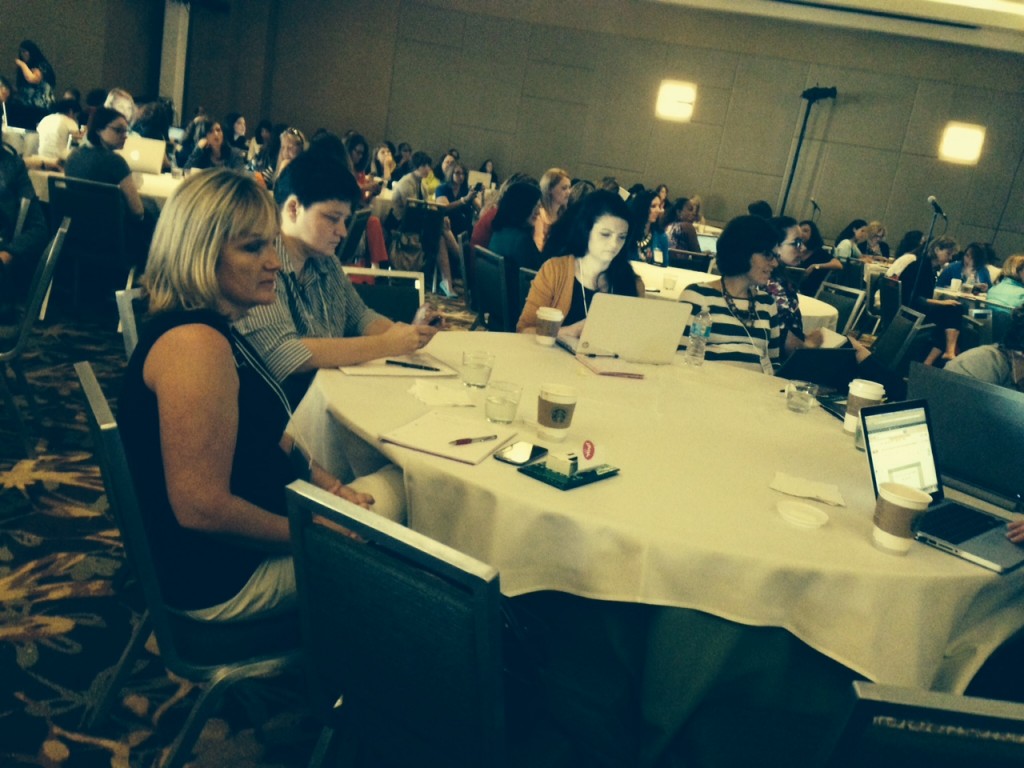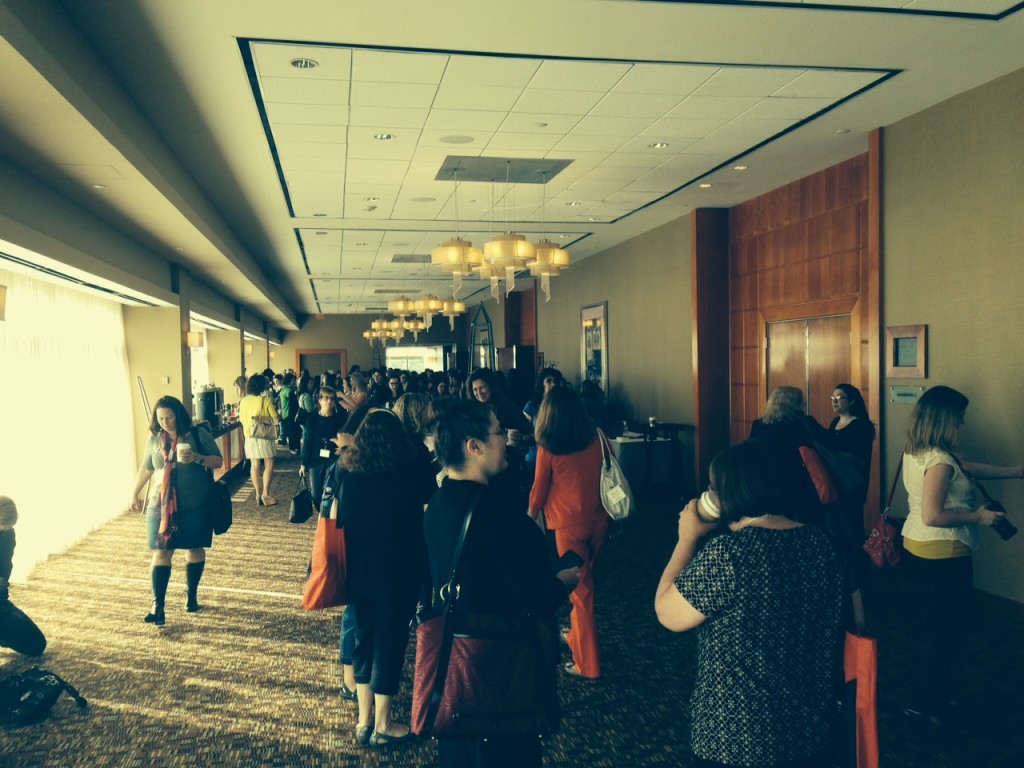 After a great day, a few of us had an awesome dinner at the Buckhead Diner.
After a wonderful meal, Chef Charlie presented an amazing selection of desserts for us to try.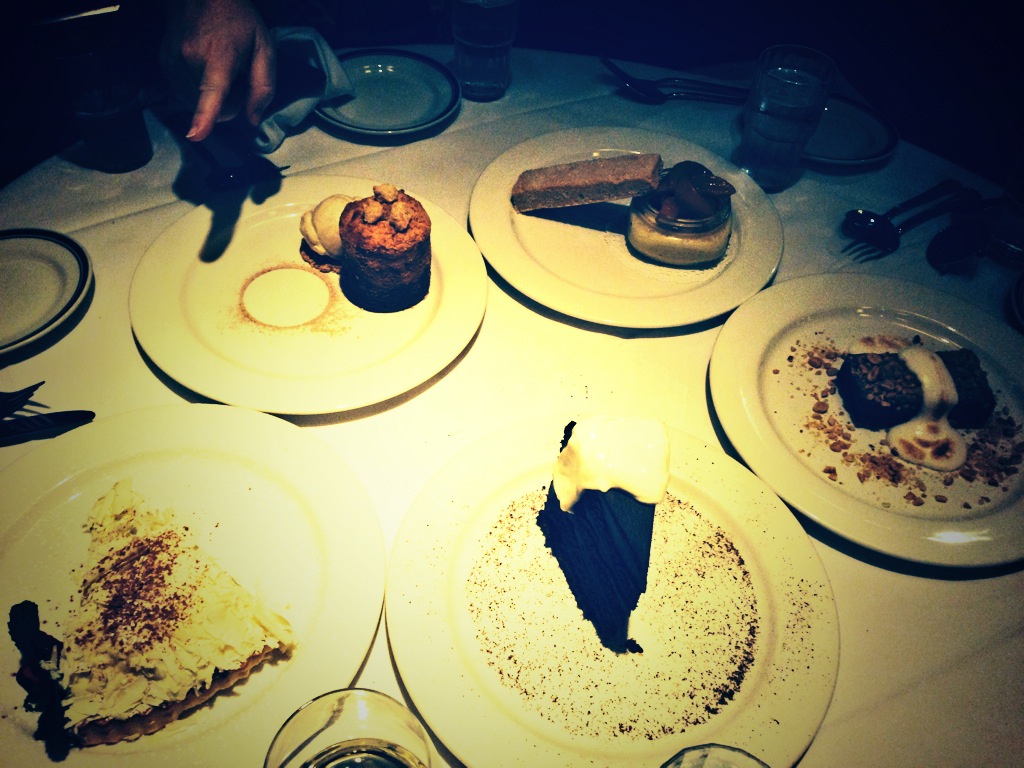 Fun dancing and meeting Dorothy Hamill. < Scream.> Will write about that later.
I ended up out on the deck with some new friends and old friends from the wonderful Yeah Write community.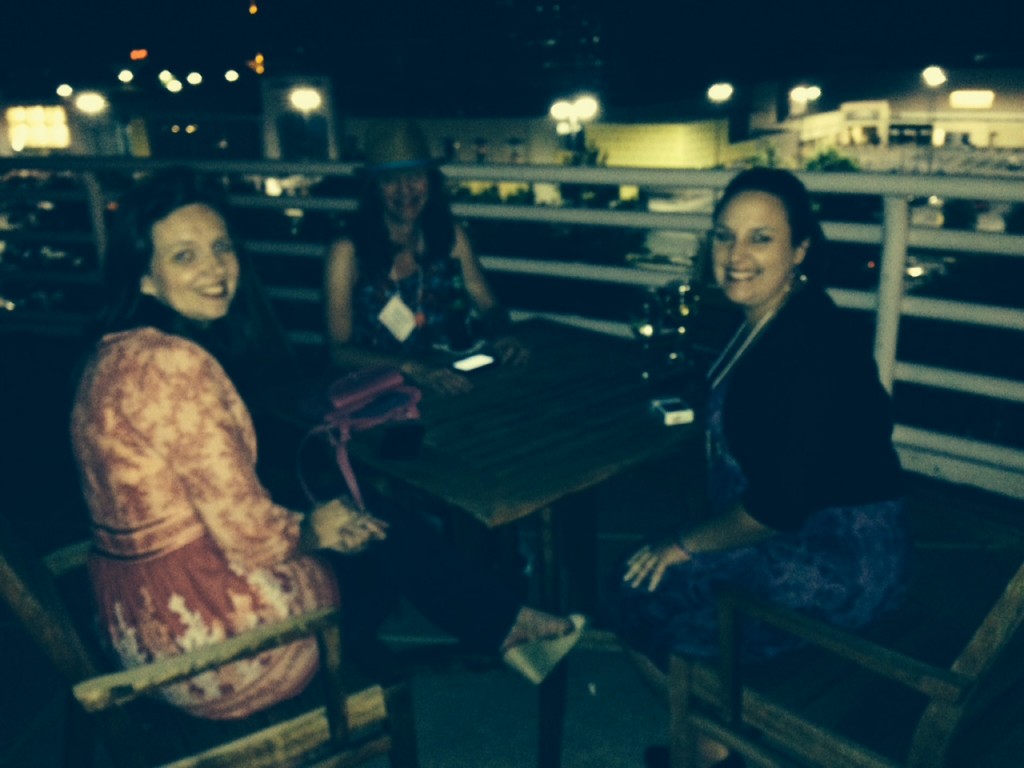 Back in the lobby at 6 a.m. this morning. It was a lot harder to wake up.
I was worried.
Whenever I am the first to show up for something. I start to wonder.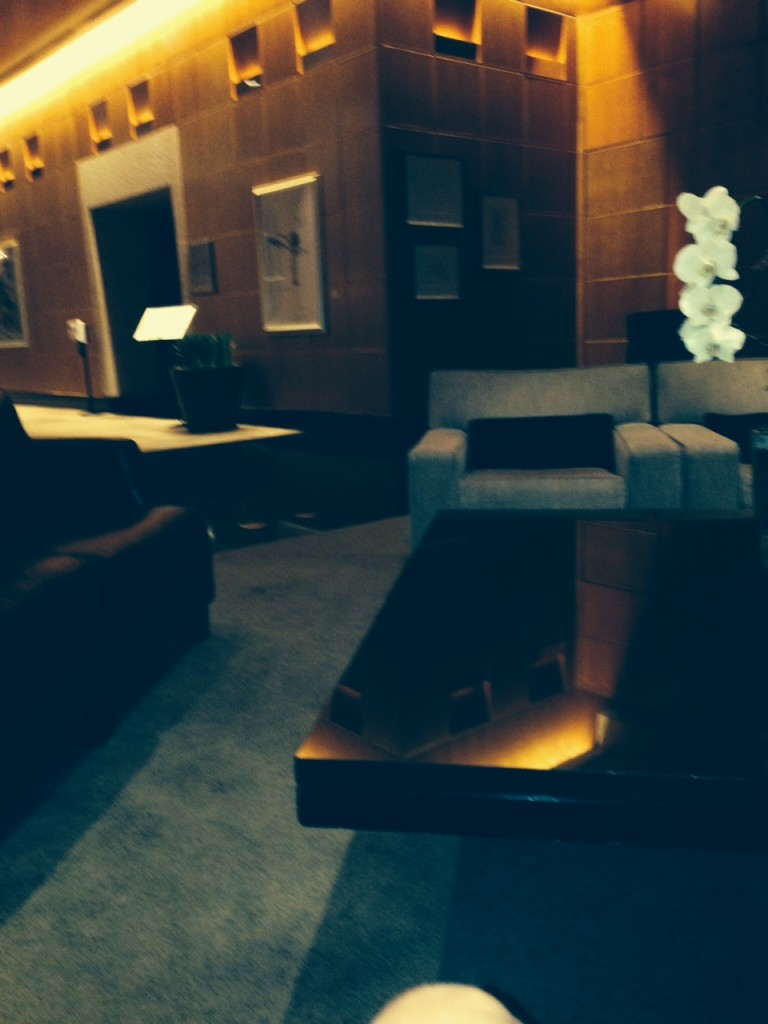 Turns out lots of us showed up and got in a good run.
See.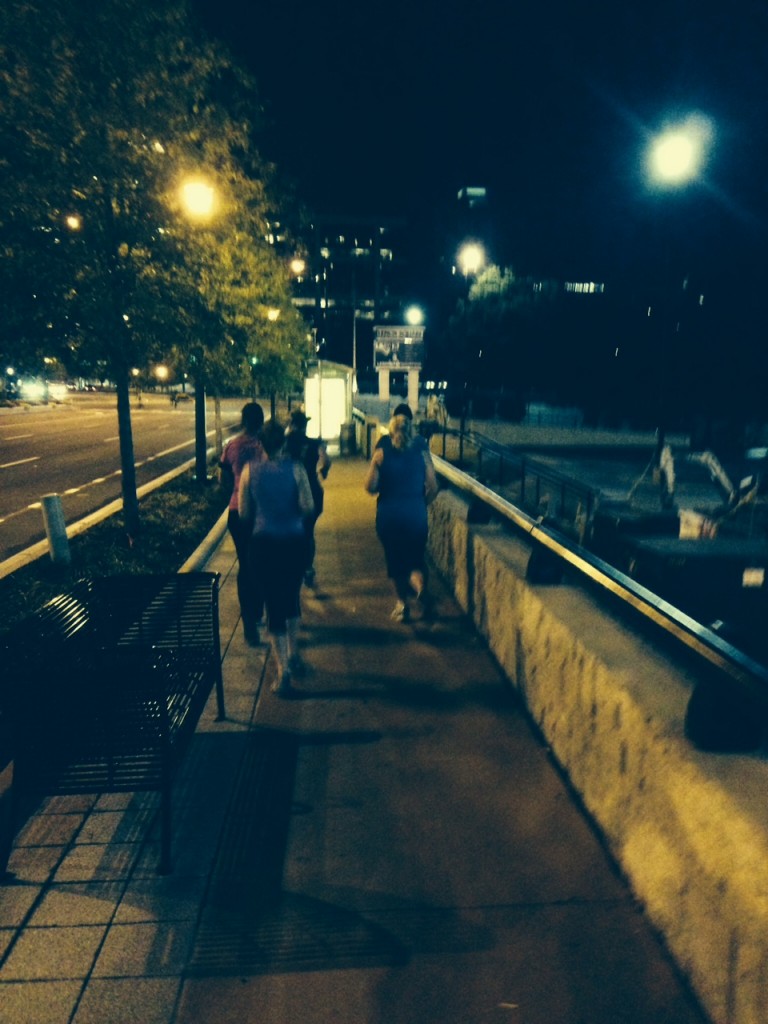 Here I was at lunch today.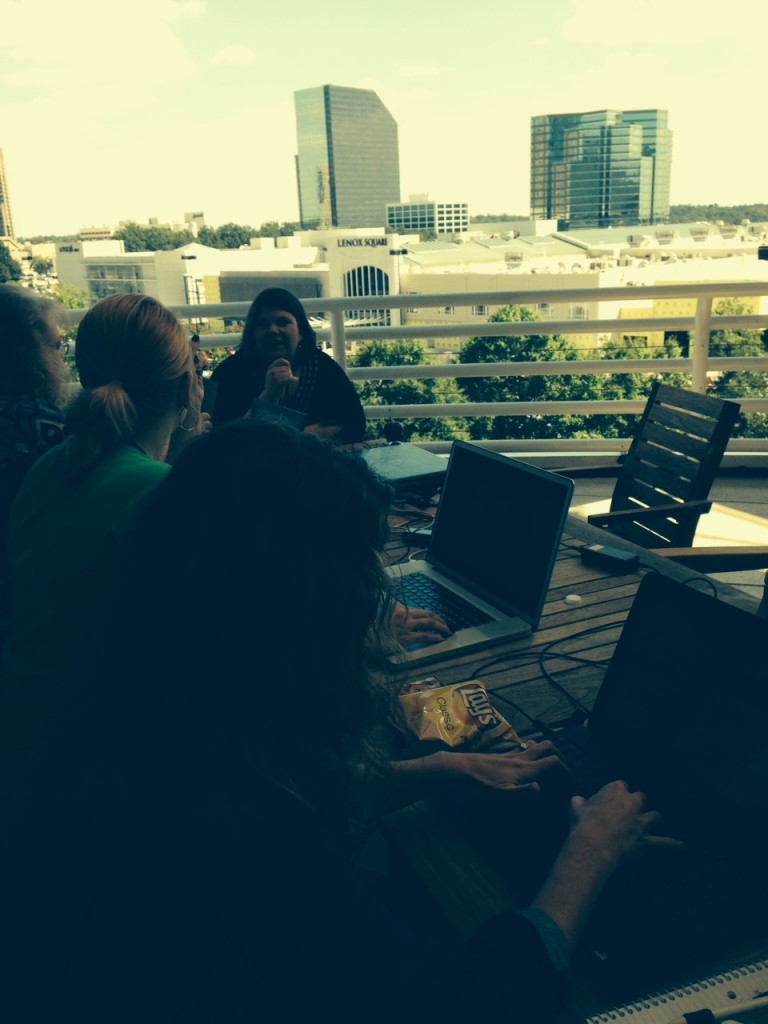 Of course, after lunch I went to a great section — Blog photography for the Photographically Challenged, or something like that.
Which was great. Until she said, "If all your posts have photos from your iPhones . . . ?"
Oops.
Will report more later.
How's your weekend going so far?