Returning home from the hospital early that morning, I crawled into bed at my parents' house.
A few hours later I awoke to voices. Male voices calling to each other along with the scrape of shovels and the cracking of what sounded like cement.
Looking out the bedroom window, workers removed the neighbor's roof. I watched them bending, lifting, and tossing deep red barrel tiles to the ground. I whispered through the glass,"My dad died this morning. Just a few hours ago."
They kept working and laughing and living. Why shouldn't they? He was elderly. He lived a wonderful life. That's what happens. Humans grow old and die.
As the morning progressed, I thought of  my three children who had been wonderfully cooperative during the last week while I ran back and forth to the hospital. They hadn't seen much of me or of fun the last few days.
It was time for them.
My oldest drove to Daytona to fish with a relative. My daughter and husband headed to see Les Miserables. The youngest and I decided upon the Lego store at Downtown Disney. It was late afternoon, New Year's Eve and we headed to Disney World. Not that it would be crowded or anything.
Walking across the packed parking lot, I grabbed my son's hand. I needed to feel his little warm fingers intertwined with mine.
We poked into many different stores saving the Legos for last like a huge slice of chocolate birthday cake to be savored after a good meal.
He stopped at a display of light sabers. Funny, how a build-your-own-light-saber station would prove irresistible to a 9-year-old boy. While standing there puzzled where to begin an eager Disney employee, John from Danbury, CT as his name-tag read, began to show my son how to assemble the magic wands.
CT John was most talkative. We exchanged pleasantries about the weather.
"I love my job, but don't like the Florida summers," he said. He asked where I was from and what the weather was like in Georgia. We talked and talked about God knows what and all the while my brain screamed, "My father died today John. This morning."
It was on the tip of my tongue as he good-naturedly prattled on.  "Dad died. Today. December 31, 2012 will be on his headstone. Forever."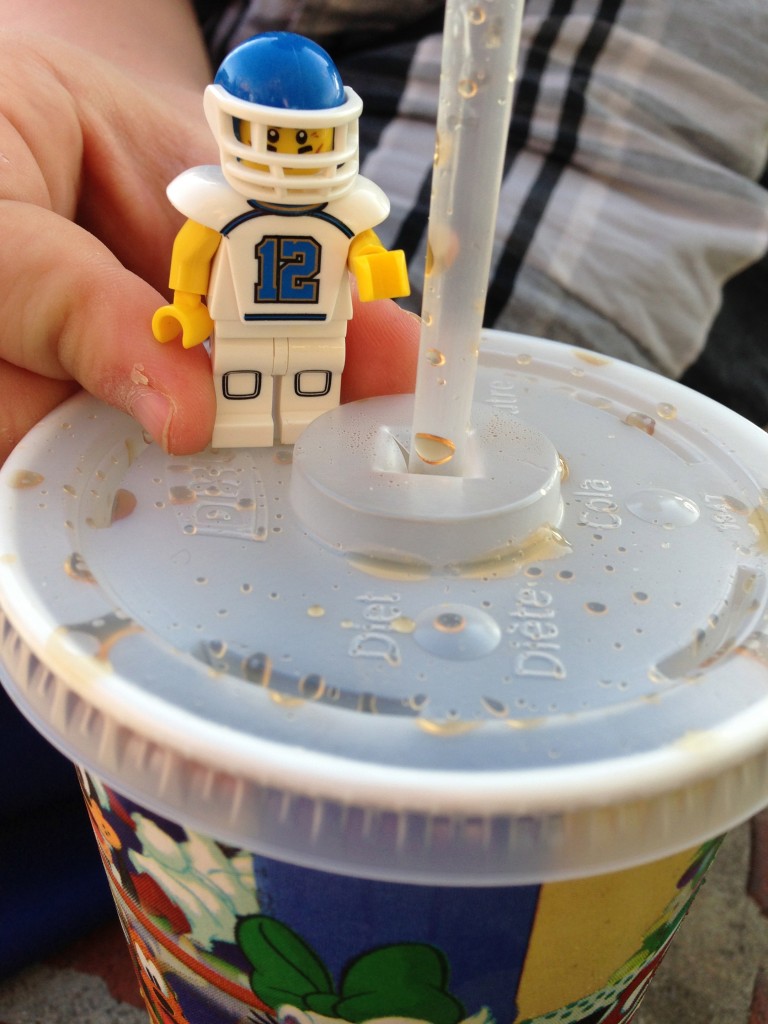 But I smiled and chatted because John was a nice guy just doing his job and didn't need me to dump a truckload of my-dad-died-today on him.
Leaving that store, I spied a group of women. One gal taking a picture of two others.
This was a job for the Picture Fairy.
The Picture Fairy in me magically appears after seeing someone who is the odd person out left holding the camera. I offered to take their photograph. They got all twitterpated and grouped together as three smiling calla lilies in a bouquet.
After they expressed thanks I said, "You're welcome. You know my dad passed away this morning."
No. Of course not. You don't do that to people who are on vacation having a wonderful time. Especially when you are almost a half a century old yourself and should be nothing but thankful to have had so much of life with him.
So I smiled and said, "Happy New Year, ladies."
Disney World is not a place to spread your grief. Especially, when your father lived a long and blessed life. Elderly people eventually pass on. That's the way of things. Right?
No need to lob a wet-blanket, misplaced grief grenade right in the middle someone's good time.
Here it is a week later and I'm still saying it lots on the inside.
"My dad died, you know."
Over and over and over.
I'll keep it to myself next time.
Promise.