The day dawned gray. Not solid gray but a sky filled with clouds interrupted by brief glimpses of blue.
Yes.
That blue sky is still there and linking up with the Ten Things of Thankful gang this Saturday.
Ten reasons of thanks for January 2014.
10.   My husband did not drive into Atlanta to work last Tuesday.  Many of you probably saw what a mess the city of Atlanta was when a layer of ice and snow temporarily accomplished what Sherman did with fire 150 years ago.
Does make you realize how helpless we all would be if some catastrophic event occurred. But so many great stories came out of people helping people.
My husband's office — those who couldn't make it out — ended up sleeping two nights on the couches there.
 9.  The snow
That said. It was wonderful to have a snowball fight with my son. It's been a couple of years since we had a visitation by the snow fairy.
8.  The power stayed on
This has to be the coldest winter I can remember since I've been living in Georgia.  Thank the good Lord through all the bitter cold in January we never lost power — or HEAT.
7.  Mental rest
I guess I needed a break from writing because once I handed in a piece at mid-month, I didn't feel like writing.
So I didn't.  Mental hibernation found me.
6.  Hot Chocolate 15K
My son, husband and BRF and I headed into Atlanta last Sunday to run 9.3 miles with a million other folks. It was  a great race and I thoroughly enjoyed dipping bananas, pretzels and marshmallows into melted chocolate at the finish line.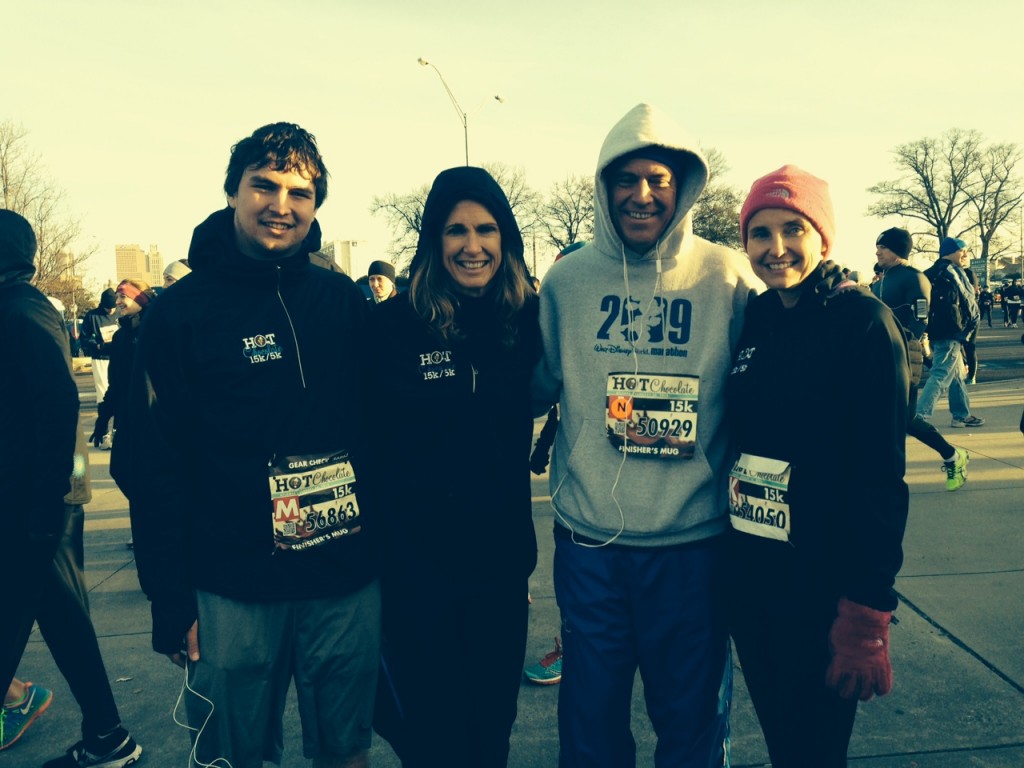 5.  Knitting
While taking a mental break from writing, a ball of yarn and knitting needles called my creative soul. While shopping one day at Walmart, I drifted into the crafts section, spied the knitting needles. My hand reached up and dropped them in my cart. Over 40 years ago my maternal grandmother taught me the basics of knitting and I haven't touched yarn since.
Until this January.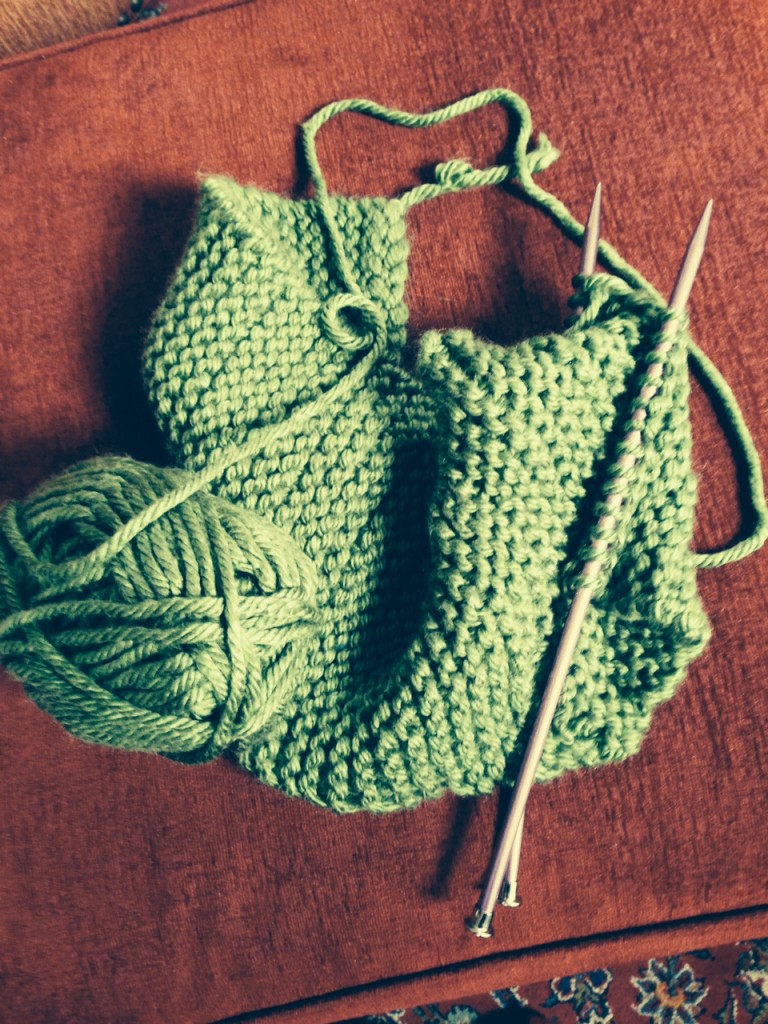 The almost mindless, rhythmic motion helped fill my restless, tired creative void. Not quite sure what I'm making. Thinking scarf.
4.  My Bunn.
A dear BFF is letting me become one each morning with her Bunn. She abandoned her Bunn's affections for a upstart, sassy Keurig.  I love having a pot of steaming hot coffee in 20 seconds.
3.   The King Bed
Since all the animals slept with us those cold January nights, with our new kinger we all have plenty of space to stretch out. And I can get to sleep a lot faster without a kitty's outboard purr funneling directly into my ear.
2.  Comfort food
Good grief, I've been cooking and eating this month. I really need to stop and BLACK LIST a few items from my diet — but darn that Super Bowl tomorrow night.
1.  January
Thirty-one days when I was somewhat forced to slow down. To sleep in. To rest.
Will see what February holds.
And what that darn Groundhog is up to.
What do you think tomorrow, shadow or no?