Today was the second week my Sunday School gal group discussed making room for abundance with professional organizer, Jodie Schmit.
Inspired, I set out to separate myself from half the contents of my stuffed armoire.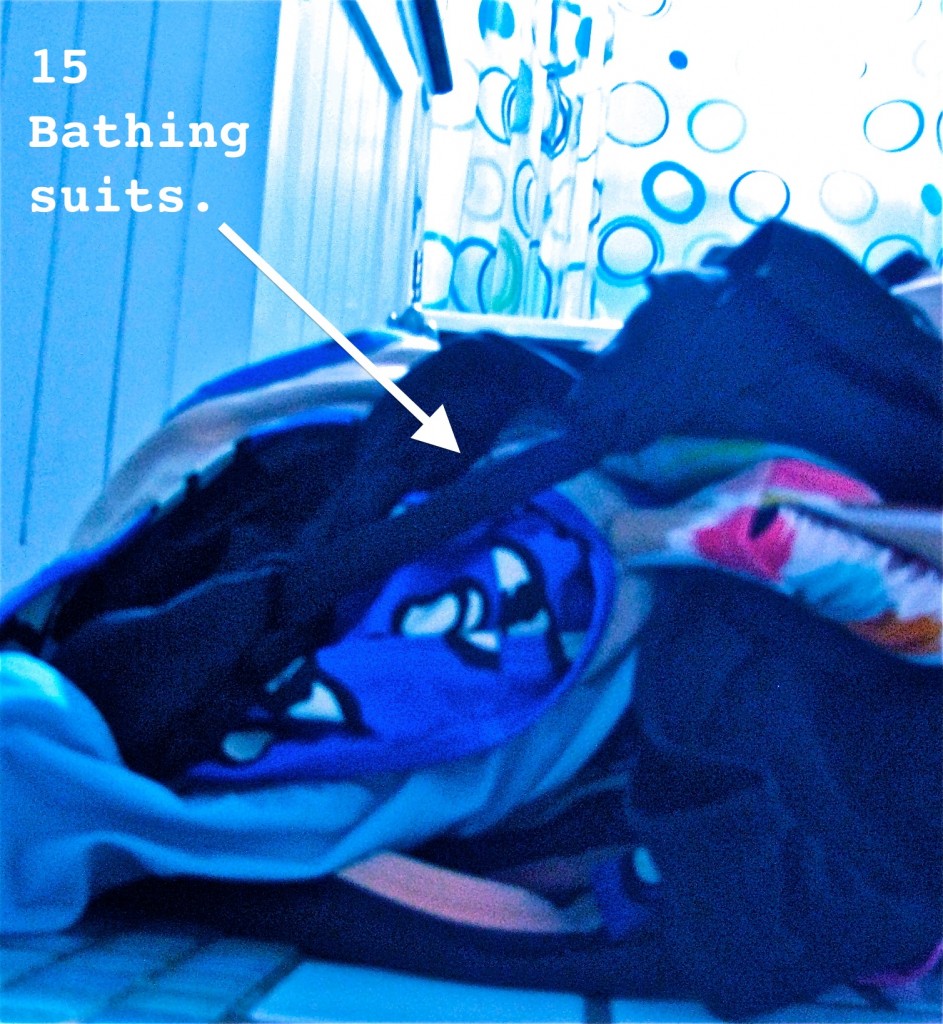 I pulled out all my bathing suits.
I'm sure 15 is not a lot for some of you. For others, I'm sure it seems obsence.
This all stems from living half the weekends of the year at the beach as a child — with only one bathing suit.
Mom would buy us one in the spring and that was the only one we would tug on our bodies till the following spring.
Obviously, I am struggling with deep bathing suit deprivation issues.
The new "clear space for clear mind" me realized some of these had to go.
So after a proper Sunday lunch (and resulting bloated belly fried chicken can inflict) I took all my suits to the bathroom. Tried them on and looked at my reflection in the full length mirror.
I separated myself from eight.
Gone.
"Being organized is the path to
what we really want in life."
"Time is finite. What happens when we try to
cram everything in 24 hours?"
"If we say yes to _________.
We say no to _________."
If we say yes to home cooked meals, we say no to getting to bed before midnight. If we say yes to cleaning out our children's closets, we say no to exercising that day.
I wish it was as easy to figure out what to discard in my day as it was to let go of some of those suits.
It's all about prioritizing.  And what looks better in bad lighting and winter pallor.
Jodie asked how much of our day are we giving to God?
What are we saying yes to — that might be taking time away from solitude and reflection to find a path to peace.
And a few more minutes of leisure to peruse the new 2012 bathing suits.
Have you cleaned out any closets lately?