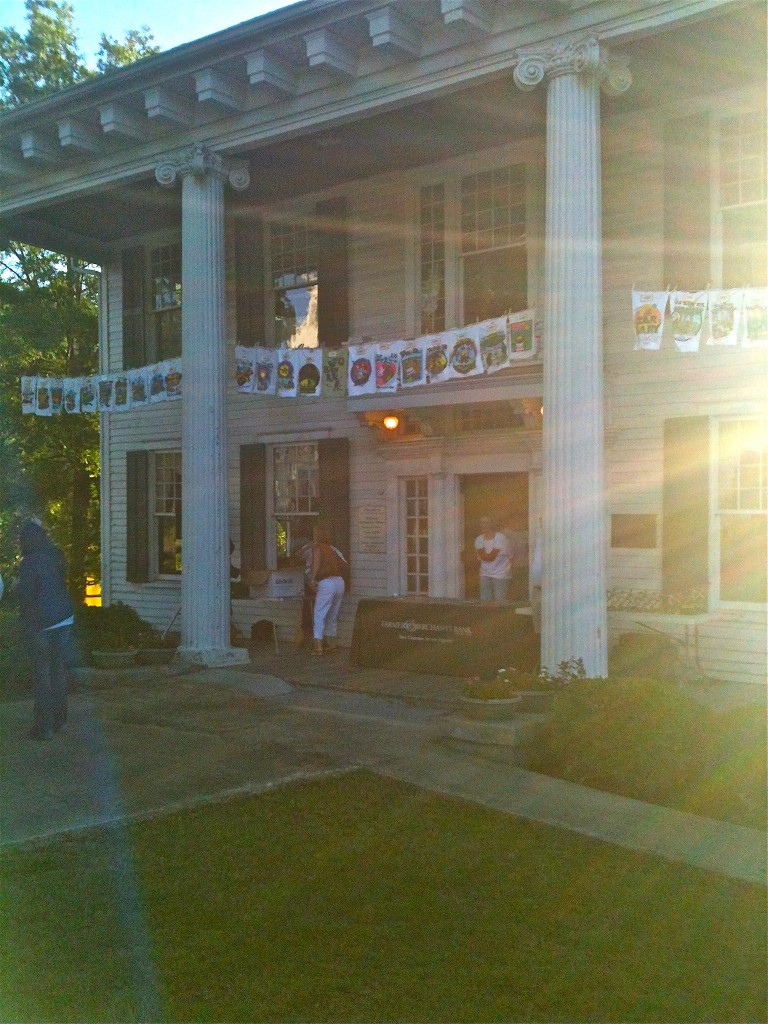 Yes, that's what one gets. One who perseveres through 6.2 miles of June heat and humidity, up and down and around the hills of Eatonton, Georgia.
A Torture Trail t-shirt.
I ran this race two years ago. My entire family went and ran either 10K or Fun Run.
When I was signing up this year, NO ONE wanted to come with.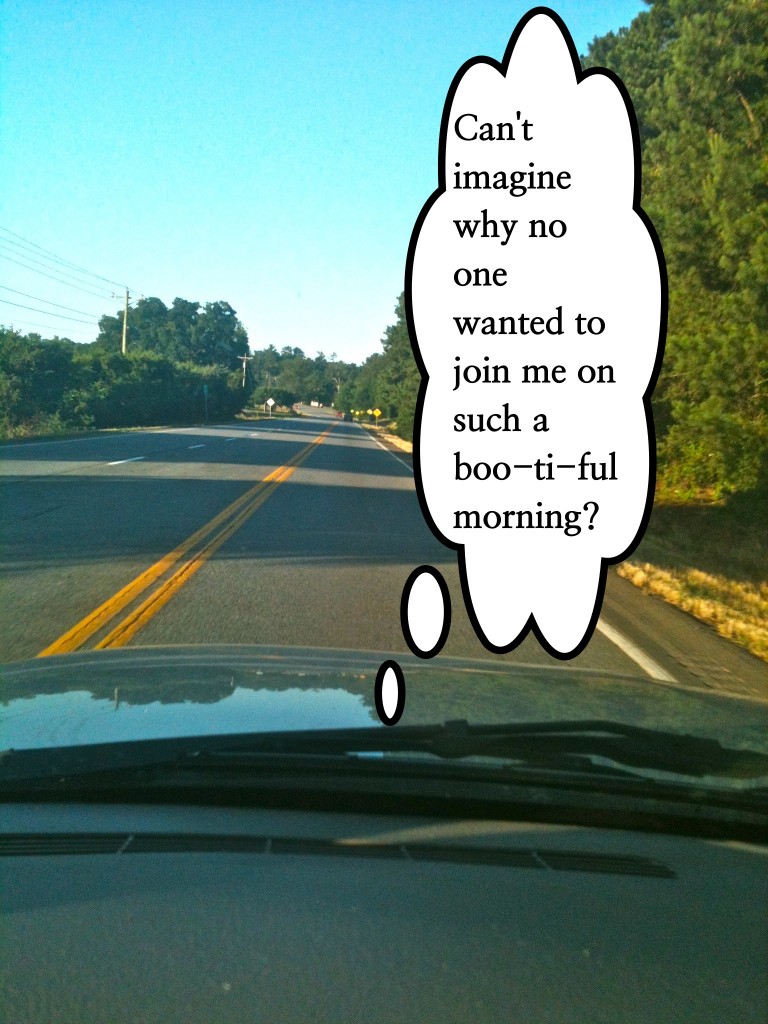 Okay. I was pretty hot in 2010. The race lived up to it's name. But today…..
When I left Madtown to drive the 20 miles south, the car thermometer read 58.
Perfectly un-tortuous weather.
Saw a few Madison racehorses bolted for the Putnam County as well.
Not only are they good friends to have, Sitz and Pamela work in two great professions for any aging runner to surround herself with.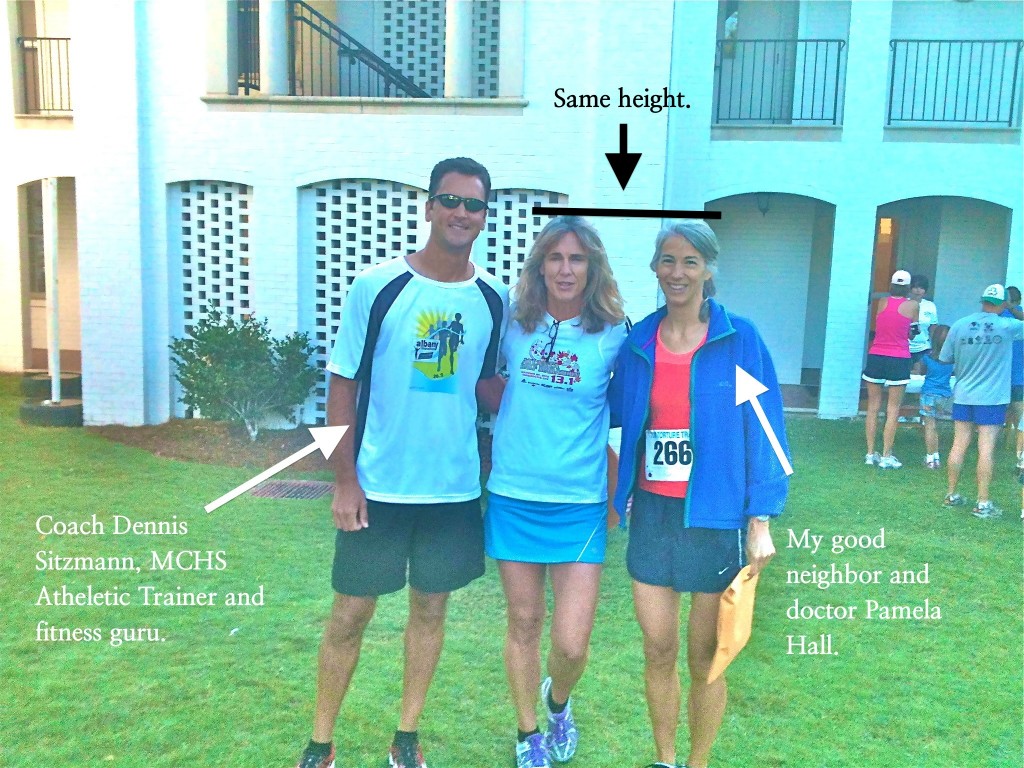 Looking at this photo, I realized Pamela and I are about the same height.
People confuse me with her constantly, and it certainly is not because of a shared IQ level.
In spite of the Chamber of Commerce weather, a few things still lived up to the name.
Wait for porta-potties.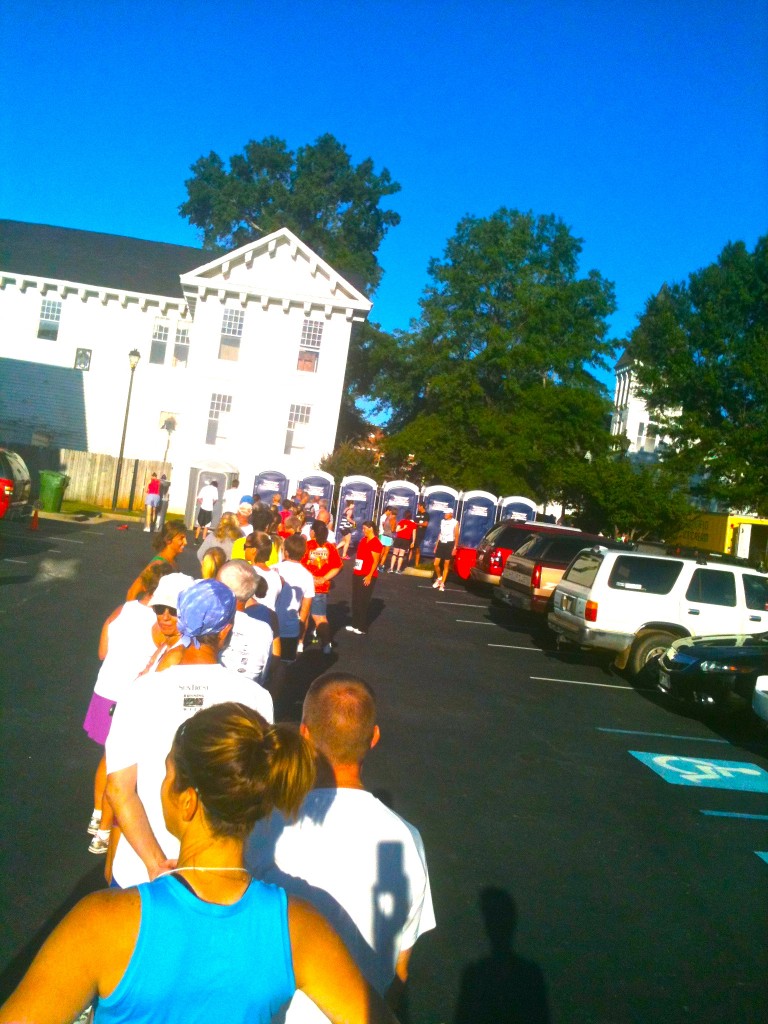 And there still were lots of hills.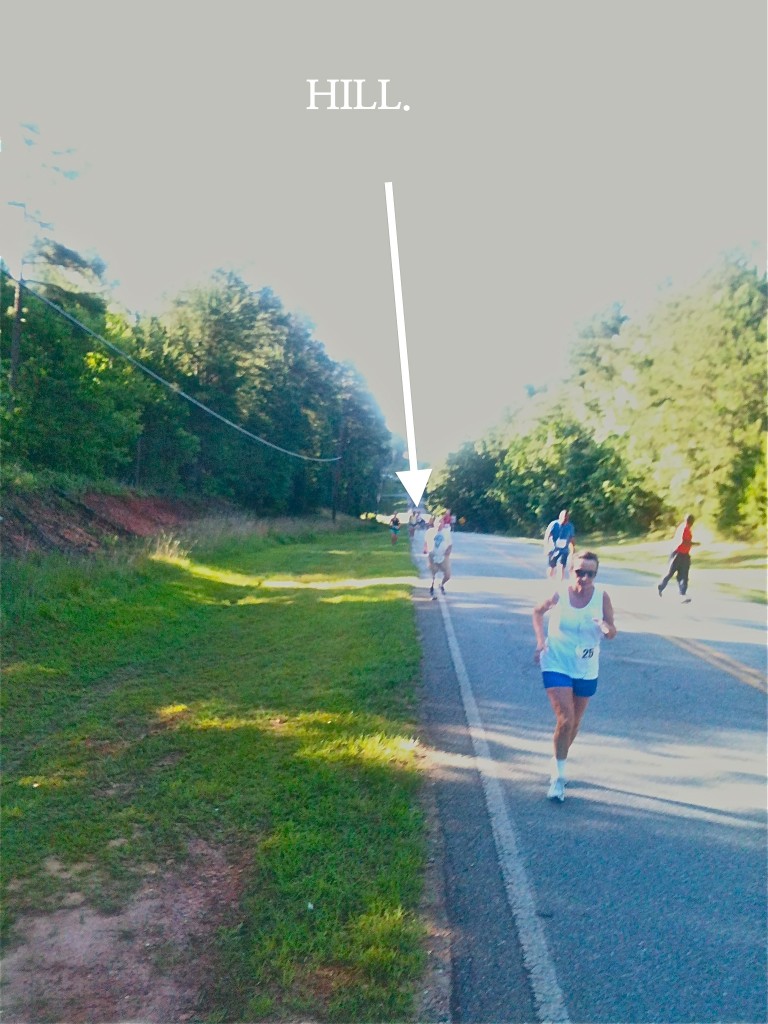 Right after I took this pic, a woman said, "There's no way you can capture that hill in a photograph."
But I did notice what purdy, gleaming white churches Eatonton has.
At the Start…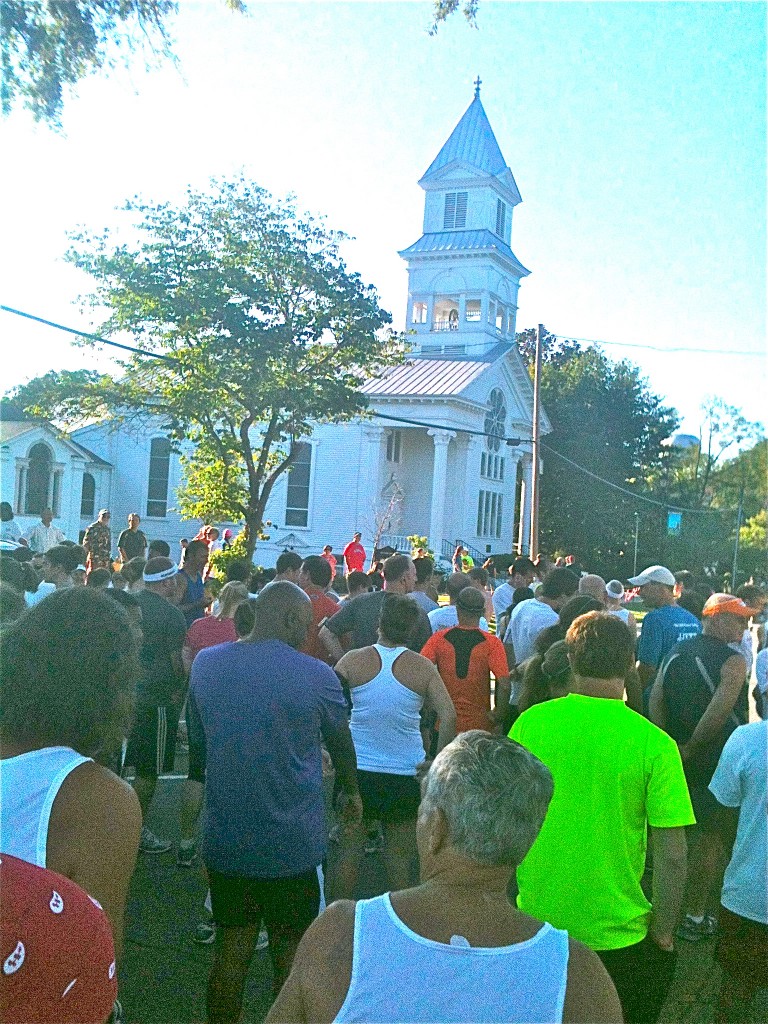 And the Finish…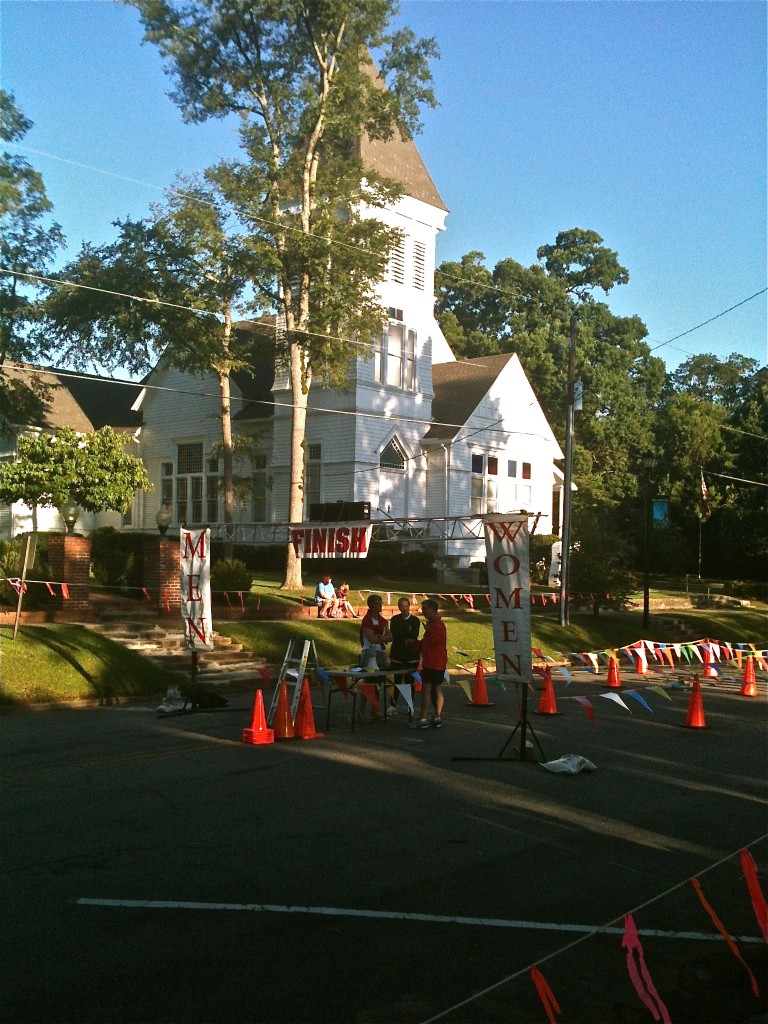 A great race for me today surely because of the lower temps.
I wasn't even tempted by the customary ice cream after the race.
He was though.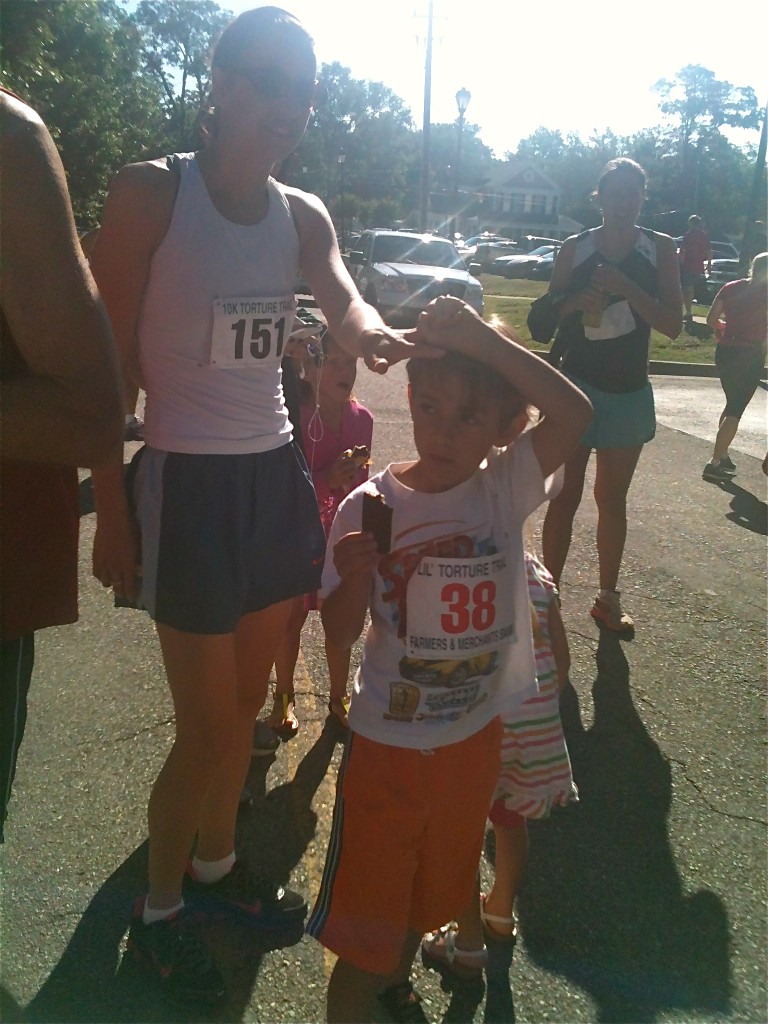 Don't you wish you could eat ice cream without worry like when you were a kid?
Even after running 6.2 miles….
Maybe next year, when it's 90 degrees.