He's been gone far too long.
Here one day then completely AWOL the next.
Am I the only one who is getting a bit concerned?
This is messing with my world.
Not only do the rest of them seem unconcerned, it's like they've covered over his things like the cats paw-up clay in mounds over their dirt in the litter box.
The more the rest of them tidy up — the more they stir up.
I smell him everywhere.
Not as strong, for sure. They must sense it too?
I recline on the sofa in front of the television.
I lie on the bed.
I sprawl on the bathroom tile.
I walk into the kitchen and get something to eat. Sometimes.
Every now and the I take a joust at the furry dumbbells who never have grasped the idea of a spirited game of tag.
Stuck up bitches.
Maybe I need to talk with someone? A professional.
No one around here but me seems to give a flying flip that one of the pack is lost.
Even Lassie won't return my texts.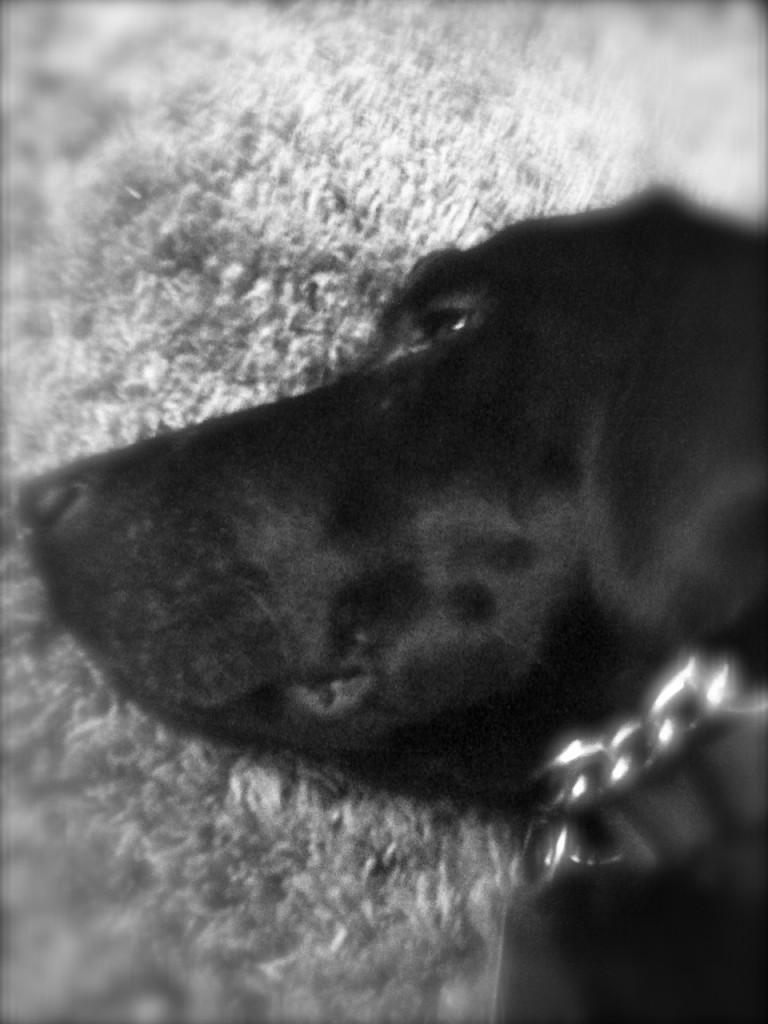 *   *   *
My son's been away at college a few weeks now and our dog hasn't been the same.
I got to wondering what must be going through his doggy mind.
Have you ever encountered a depressed pet?
Linking up over at the Speakeasy and the community of coolio bloggers at  Yeah Write.