Surrender.
That word popped in front of me twice in the last 20 minutes. First, in a note from a friend about mining our artistic talent and another in a comment on another blog I read.
I didn't surrender very easily when younger. I still think of it as a word of weakness. But when looking over the prompts for MamaKat's Writer's Workshop:
5.) Show us what winter looks like in your neck of the woods!
I got to thinking.
This year we went to the beach on Christmas day and stayed for a few days.
Now we didn't drive south for 10 hours.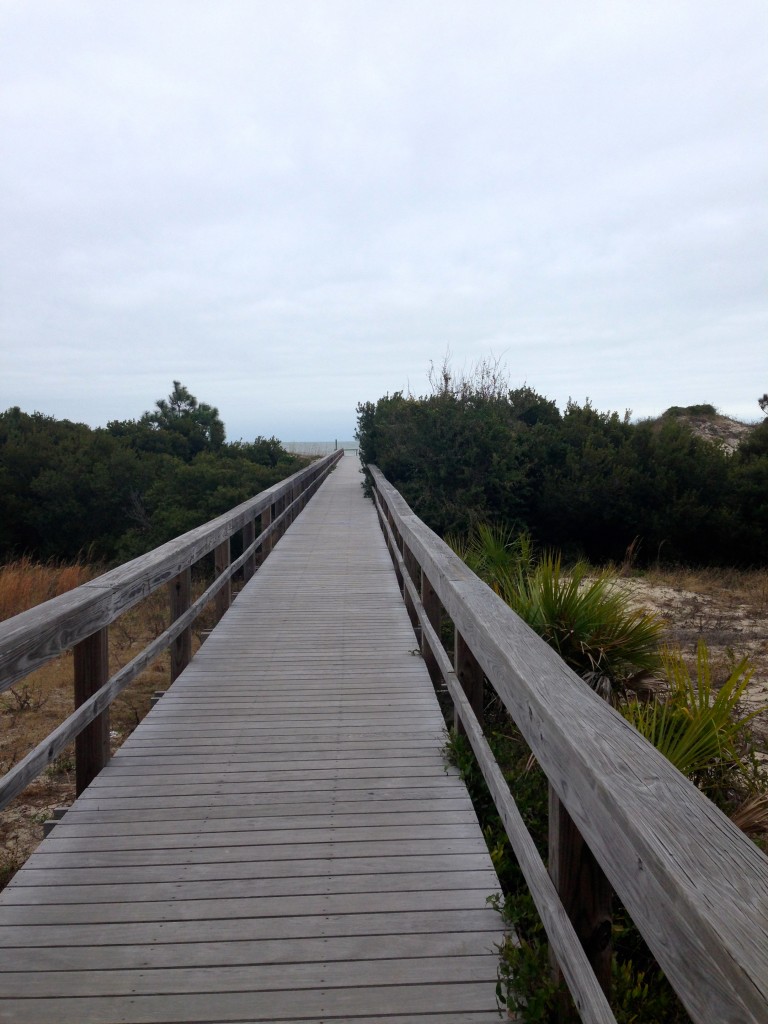 We didn't fly toward the equator for two hours.
We just drove for three and a half.
To Tybee Island right off the coast at Savannah.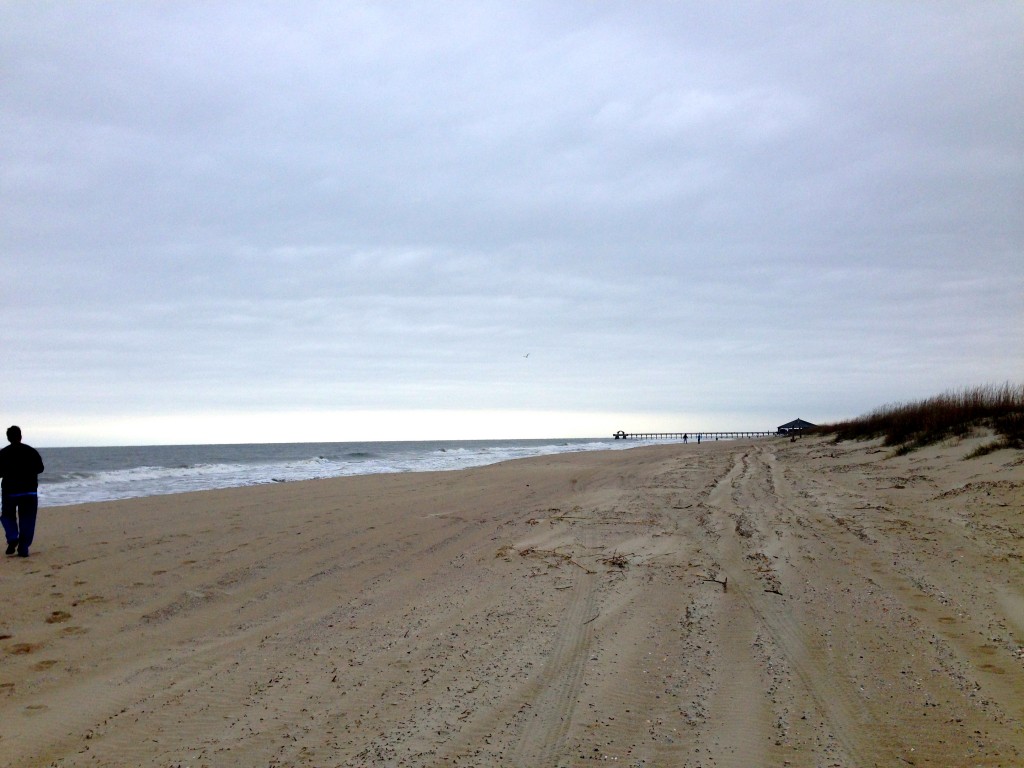 As you can tell, it wasn't a balmy 80 degrees.
Here I am with my oldest, the ardent fisherman.
He was on the pier a little bit every day.
It was cold. And to tell you what a baby I am — looking into the churning water crashing into the pier and the cold wind biting in my weathering hands — all I could think of was those Deadliest Catch fishing boats. And how bloody cold it must be.
It was probably only 50 degrees on Tybee that day. But it felt like I was in stationary boat in the Bering Sea without fear of being washed overboard into the icy depths. Thank God.
Yes. It was winter at the beach.
And I loved it.
I loved the gray skies.
I loved the wind.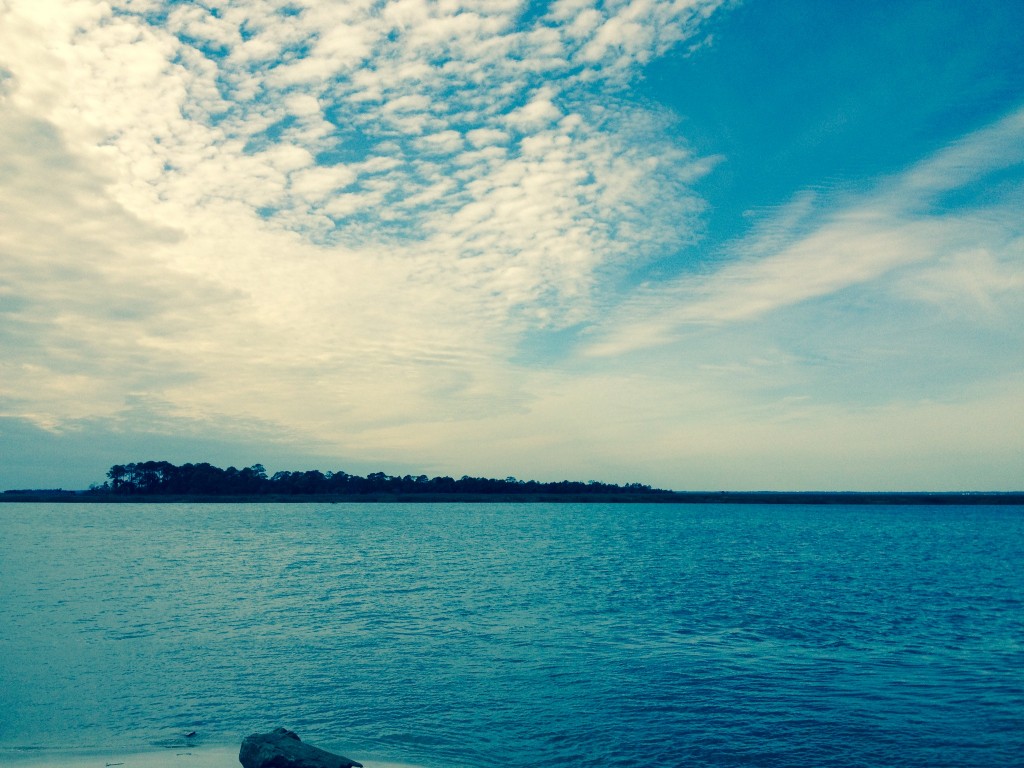 I loved desolation mixed with the enormity of God's creation raucously reveling in cold water and gray sand and gray boardwalks.
I had surrendered to the beauty of the beach at winter.
Not feverishly searching for sun. Not neurotically scanning the forecast for 70 degree days. Not fantasizing about what it would be in this exact spot five months from now.
Okay. There may have been moments of daydreaming but I didn't dwell on images of brown bodies smelling of coconut oil wrapped in colorful bathing suits.
What can I say? I'm a writer. We live to imagine stuff.
No.
For the most part, I walked and walked. Smelled the mix of salt and musk. I ventured out each night at dusk and absorbed the twinkling lights on brightly painted cottages.
I surrendered to winter at the beach.
And it was good.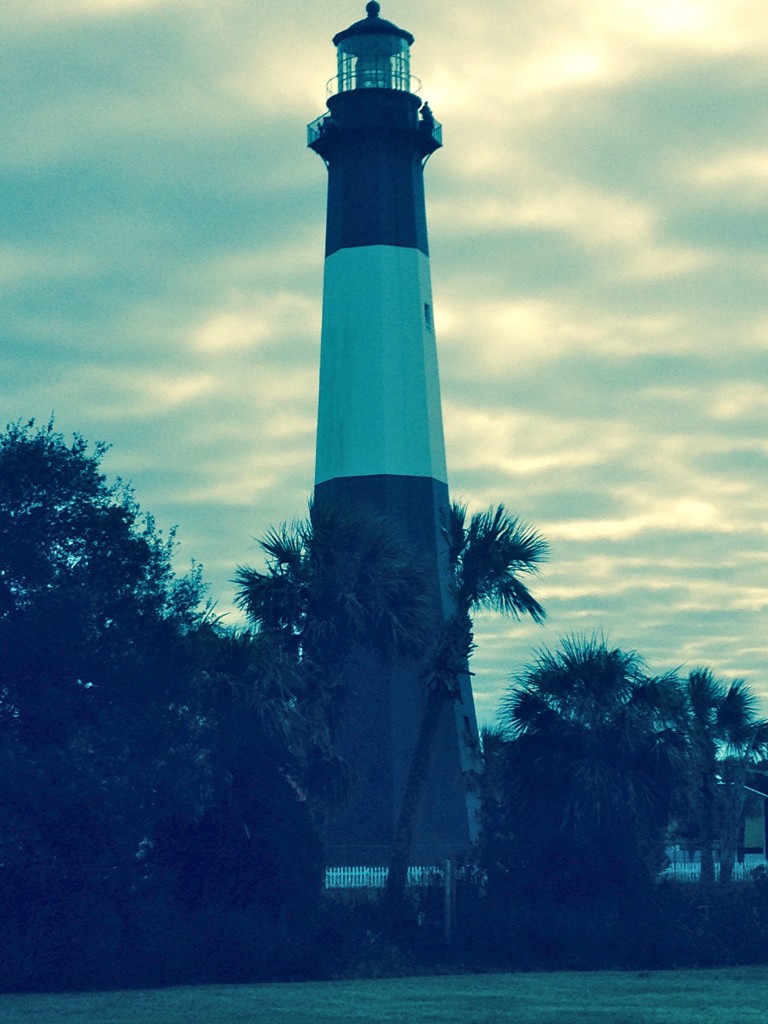 Ever been to the beach at winter? I mean real winter, not Miami winter.