Photo opportunities.
Moments in life you click away to leave on your phone and never download to disc only to be lost forever when you lose your phone because I never print out pictures anymore.
Hardly ever. But I'll print one of these.
*   *   *
Two of my favorite men in the principal's office.
We were to report at the school at 3 p.m. for pictures of Jake signing his scholarship to play football at Presbyterian College. Go Blue Hose.
Or Go Blue — for obvious reasons.
(Joke. I love the Blue Hose. I am a Blue Hose. Or mother of a Blue Hose.)
Deborah Pritchett in the front office was having a birthday. Or that was the reason she stated having a necklace of one dollar bills. You decide.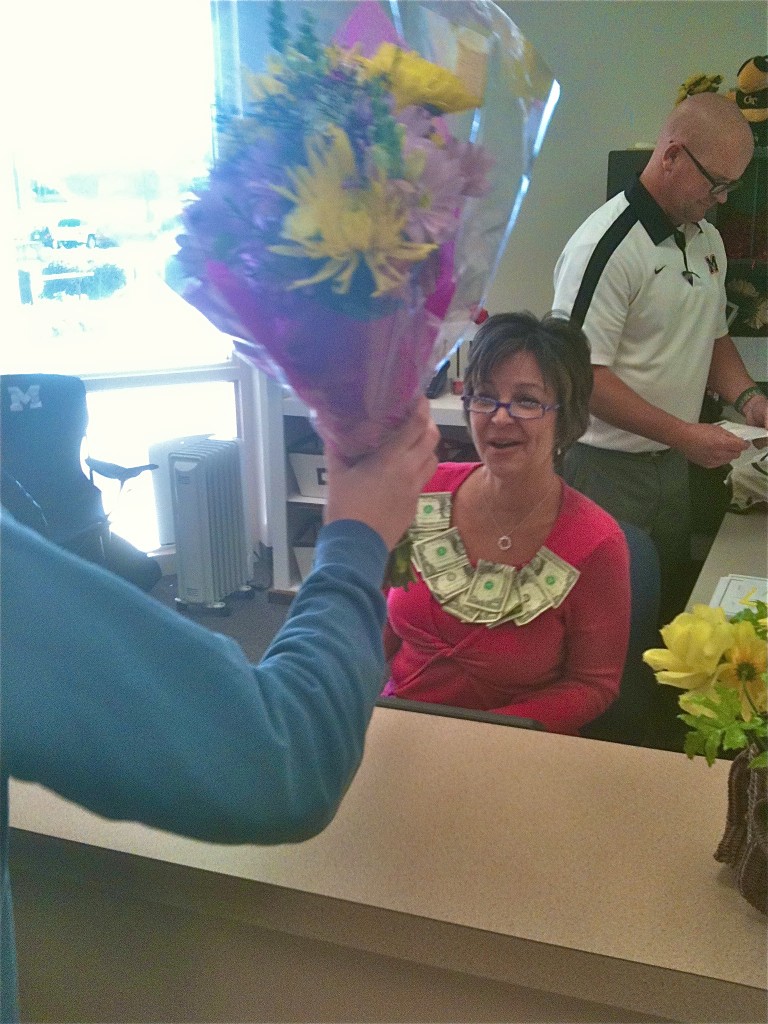 A bit before three, a hoard of sweaty boys approached the glass office windows.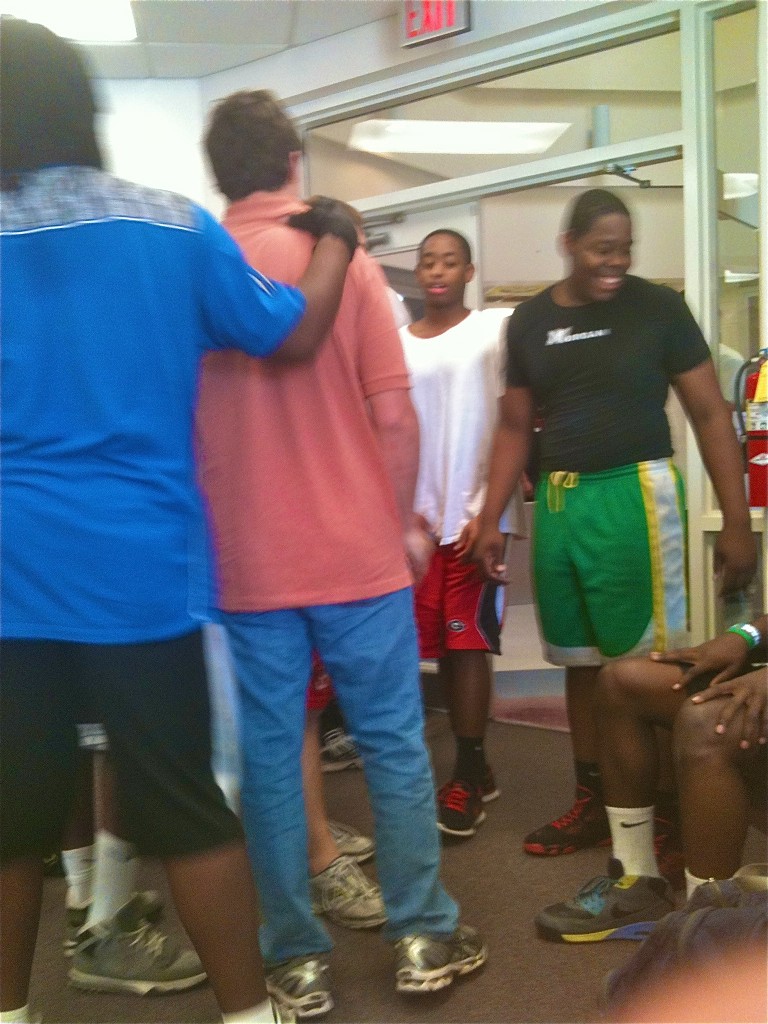 The entire football team left weightlifting early to come and be a part of moment.
For us, it was like a wonderful surprise party and the boys got out of class 15 minutes early.
Win/win.
Then Fighting Morgan County Bulldog Head Football Coach Bill Malone ushered us into the hallway.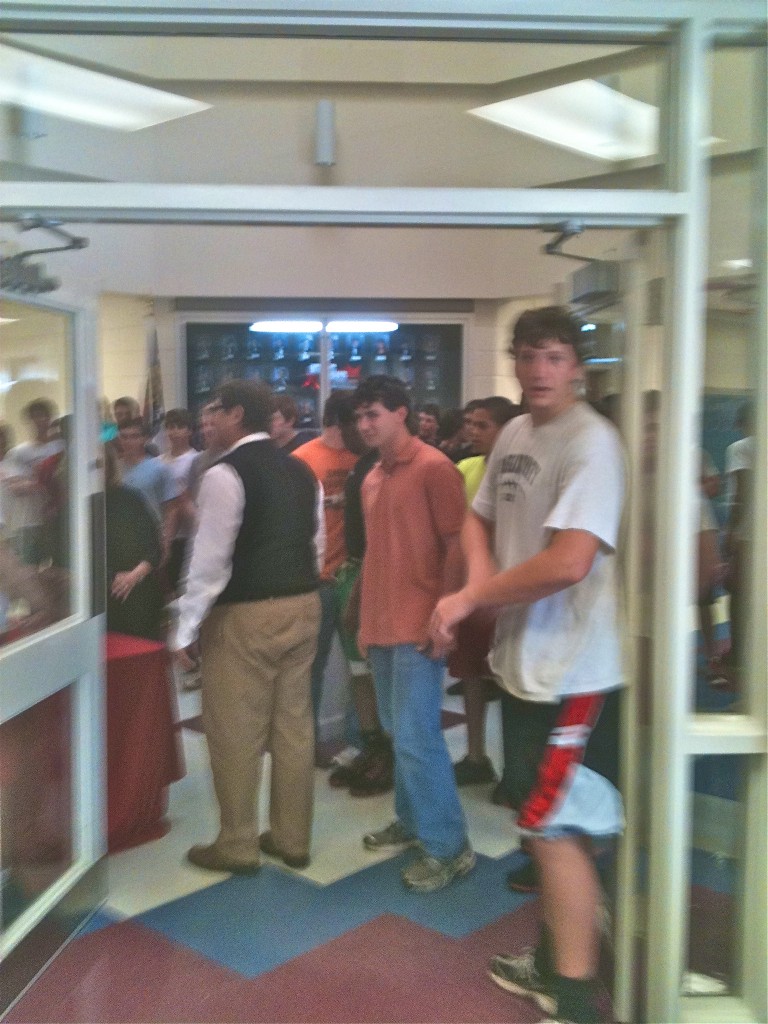 And Jake got to signing.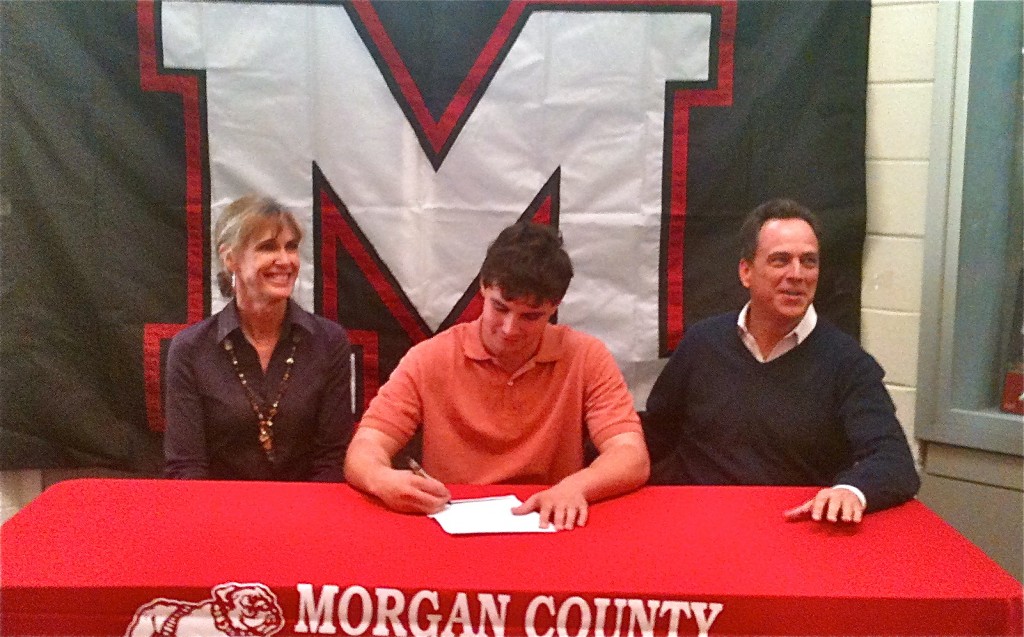 Good decision by me to wear hair in sensible bun.
Didn't want hair falling down below my shoulders for picture in newspaper prompting comments like — why in the world wouldn't a woman her age cut her hair? She'd look so much younger.
Yes, I look very sensible, stable mother-of-a-high-school-senior appropriate rather the crazed luny I am.
Group pic.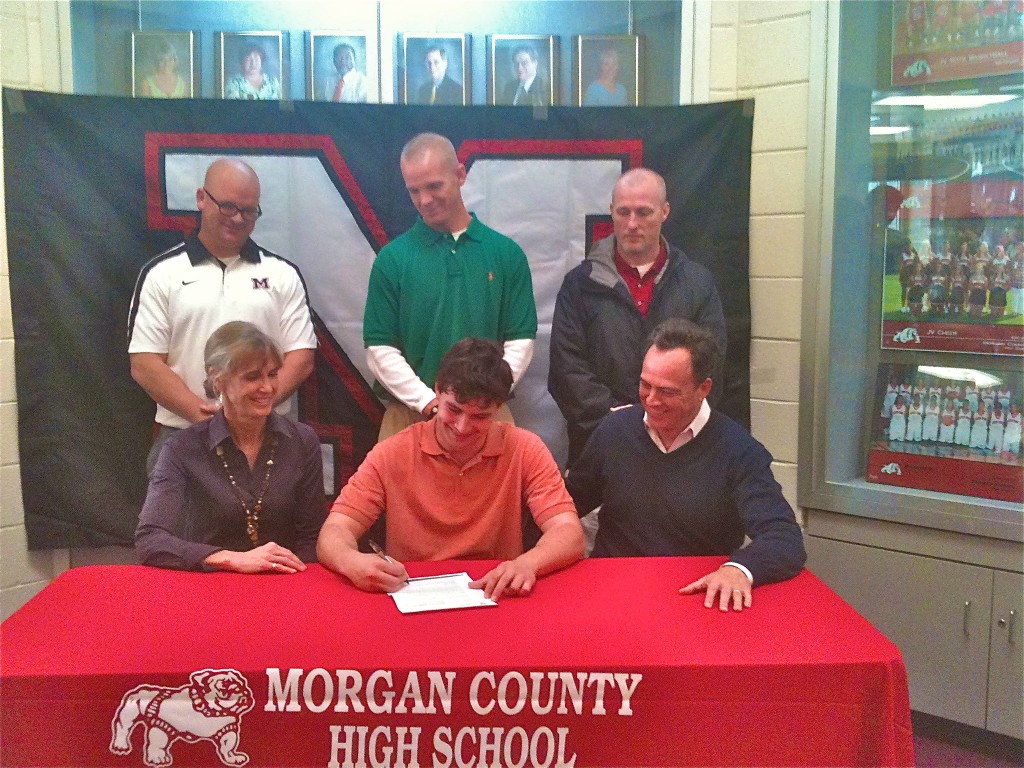 Joining Coach Malone for the photograph were Coach Huff, Defensive Coordinator and Coach Robbins, Offensive Coordinator.
And Principal Mark Wilson. The National High School Principal of the Year 2009 (For like all secondary school….one in 20,000). Big woo.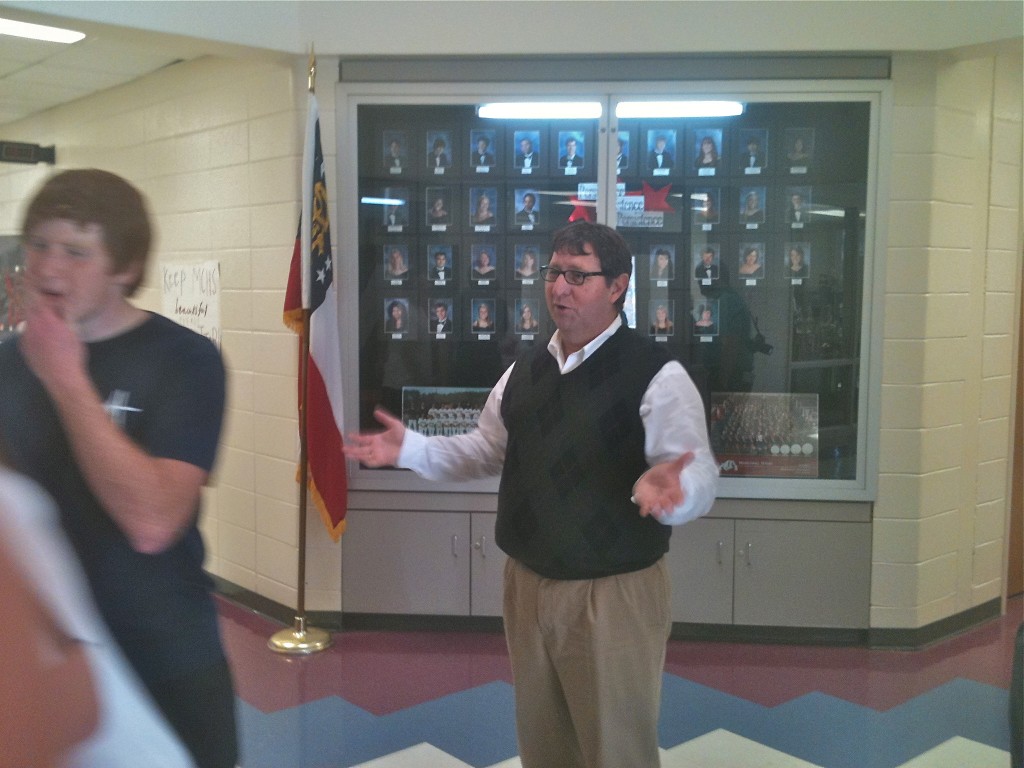 I wonder if he knows about the necklace of one dollar bills?
Seriously, from a mum's viewpoint, it was a wonderful day.
I day I will print out the pictures — and frame them.
Thanks to Coach Malone and staff, Mark Wilson and crew. Can't believe four years are coming to an end.
Have you survived a child's senior year?  (And about how many pictures do you have?)