Spent the day with my mom. She is having her house on the local Christmas tour. I ferried her up to Athens to procure garland, redbirds, wreaths and a case of Charles Shaw.
While having lunch, I ordered the baguette with my salad.
And then I buttered my mini baguette and . . .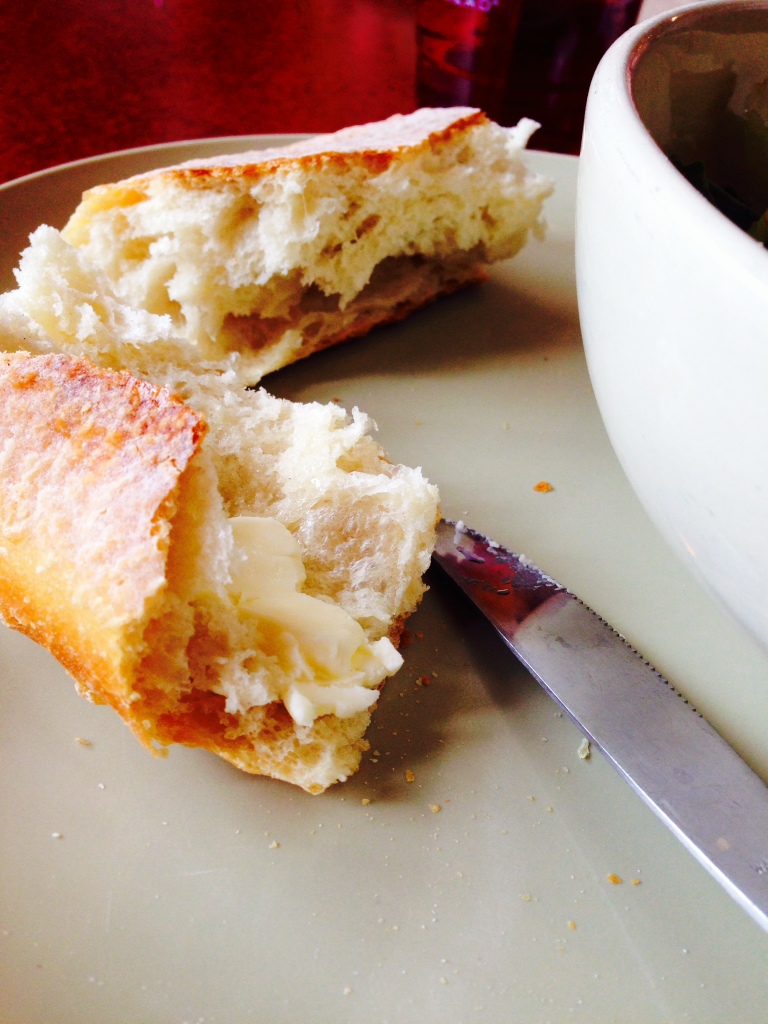 I heard a voice that has haunted me for over three decades.
"Only cowards butter their bread!"
Oui?  I was 20ish and having dinner at a professor's house. I adored her and her husband and took every class each one taught. It didn't matter I could care less for medieval history, I practically minored in it just to sit in one of their classes.
Well, my classmates and I were seated around an almost Elizabethan table in a darkened room and all eyes were on me.
I who had been called out for buttering her bread.
I take it the French don't butter bread as much as use it sop up everything else on their plate.
For me, you could throw every chocolate truffle in the Seine — or in the Thames for that matter. Give me warm fresh bread and soft unsweetened cream and I am as a wee clam in tons of salt water.
Still not sure what she meant. "Only cowards butter their bread?"
Believe me I twisted that mental Rubik's Cube it for almost 30 years. All the while buttering and eating my bread.
Thoughts?