Pets. You love them until they need to be walked when you are running late.
Or until their hair forms a teensy black fur ring around your baseboards. Who has time for that mess? And then the litter box.
I love animals. Even in my college dorm, I had to have a goldfish swirling around a bowl. But now that we are in 600 square feet with a big dog and two cats –  like the best of marriages — these pets are starting to get on my nerves.
Especially Oreo. Lately, our mean, grumpy black and white furry fellow started urinating massive amounts.
He was in the box the other day and I could not have held my breath for as long as that cat tinkled.
The last straw was Saturday. First I thought the dog's water bowl had tipped over. Then I thought a water bottle in a 24 pack sitting on the floor had punctured.
But no. After further investigation I realized.
It was cat TEETER.
Immediately I googled cat with excessive urination.
Urinary tract infection. Diabetes. Renal failure. UGH.
Guess what I was going to be doing on Monday morning?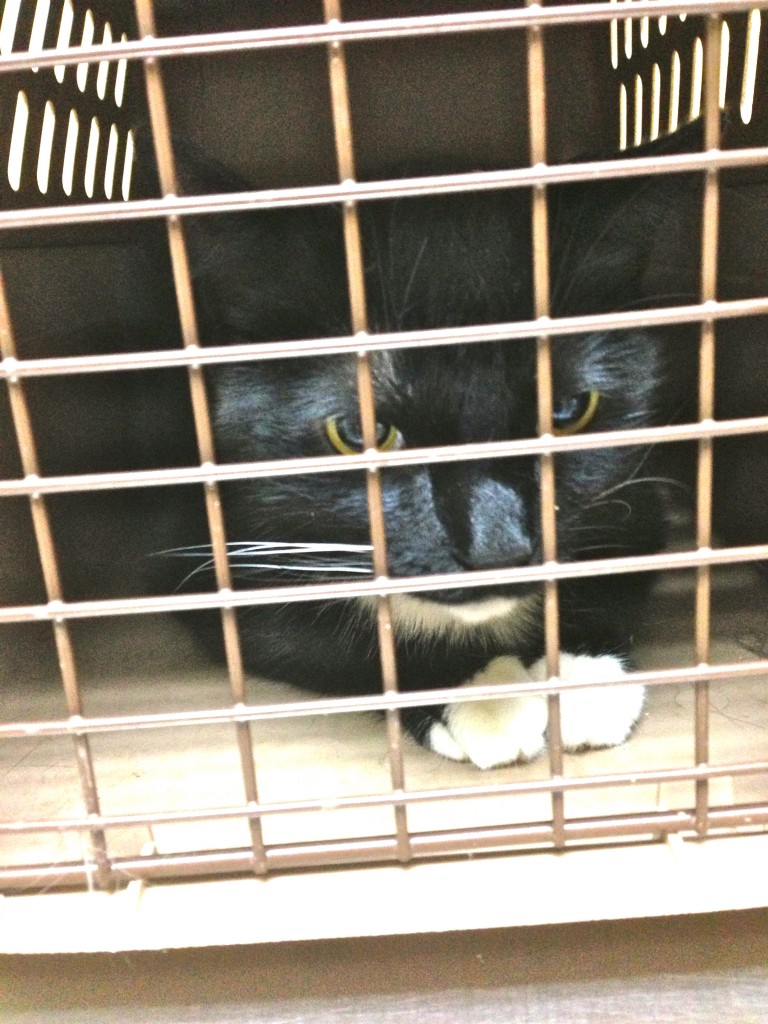 Oreo.
Mad as a hornet that he is trapped in a carrier at the vet.
The nice doctor came in and I explained the little box. The teetering for longer than I could hold my breath. And the flooding of the kitchen floor.
This meant blood had to be drawn from sweet, mean as a snake Oreo.
At this point Oreo was placed in a plexiglass shoebox and gassed. Twice.
So the nice vet would not get mauled while he tried to find out why on earth Oreo was teetering enough to fill the Okefenokee Swamp.
I sat and sat and sat.
And days later Oreo returned.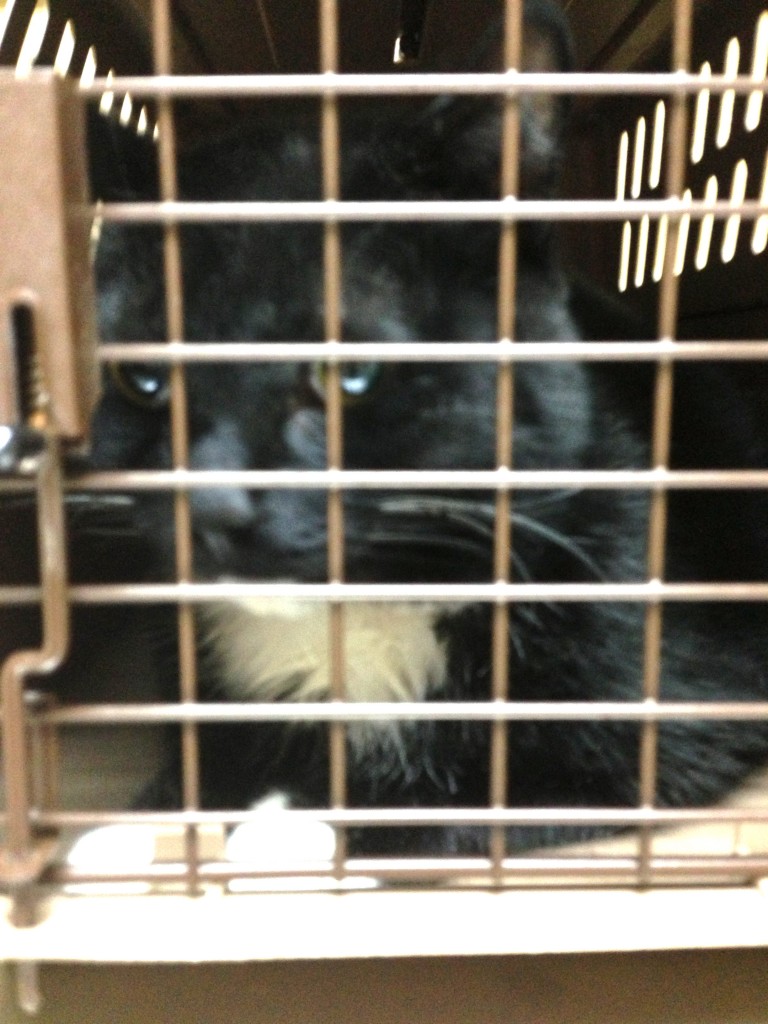 Well, he looked about the same.
The good news is that nothing really looked wrong with all the tests they ran.
Odd, I know.
We need to come back in a few months and see if anything has changed.
And make sure that nothing blocks access to that litter box.
I wonder if they make Kitty Depends?
What about you? Any trials with an ailing animal?
Linking up with the gals, Greta and Sarah for  iPPP.