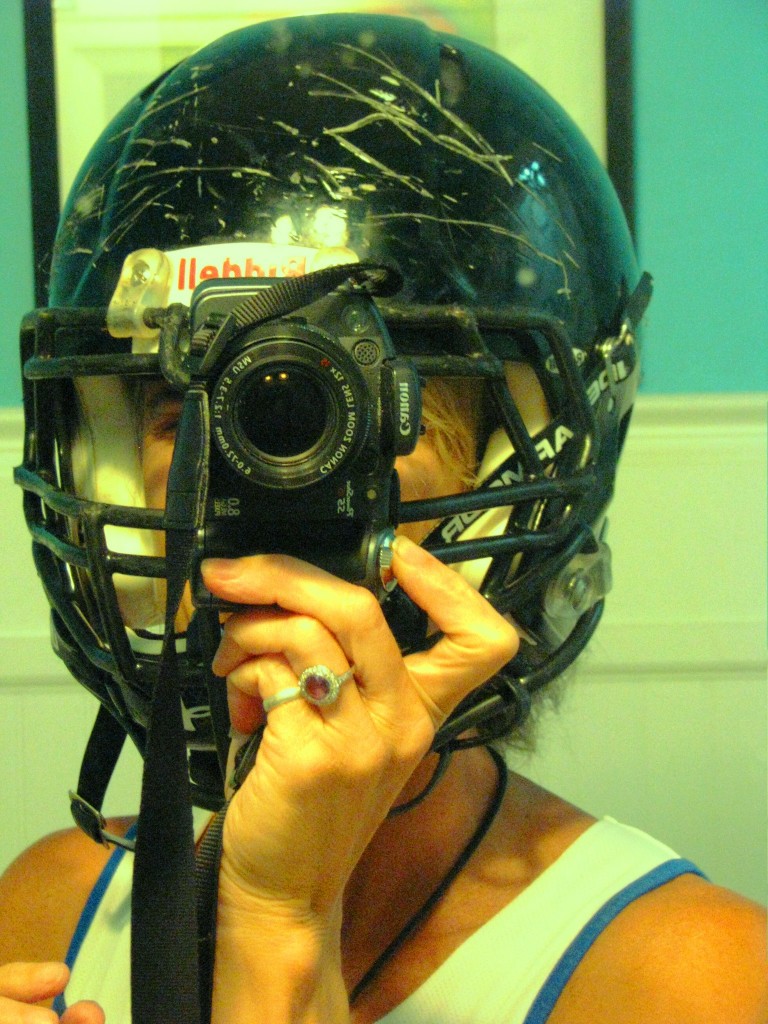 You want your children to forge their own path in life.
Climb every mountain, follow every dream.
But it's got to be their mountain.
My son is heading into his senior year. That means college this time next year. We've been looking at schools and checking out football programs to see if it is something he would like — and they would like him —  to do. These thing are two way street, I guess.
He went up to Presbyterian College a few weekends ago. Sitter malfunction resulted in my having to stay home with our two younger ones.
Some of the photos Dad took.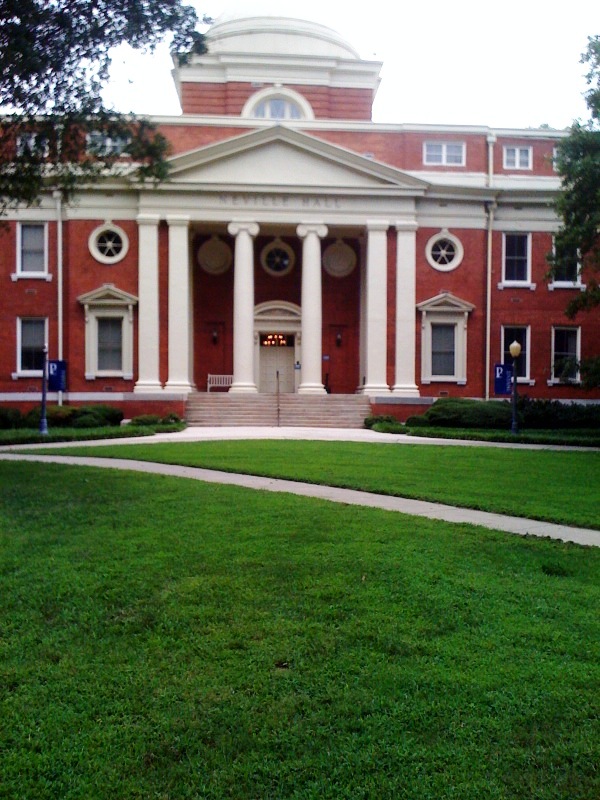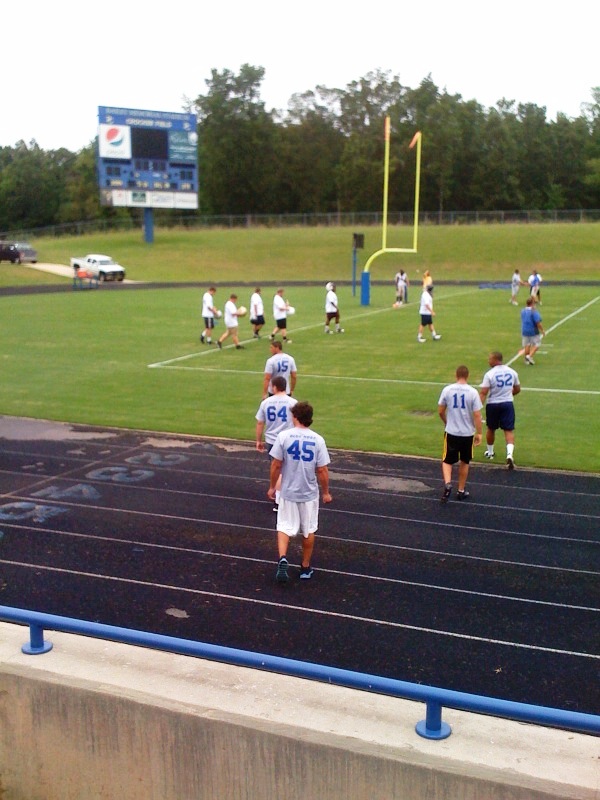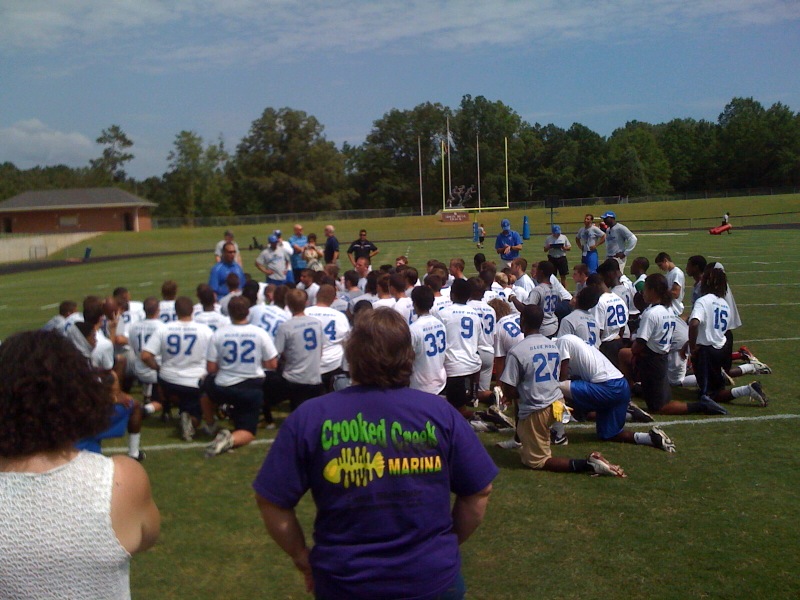 Saturday, Dad, our son and I were up at Davidson College.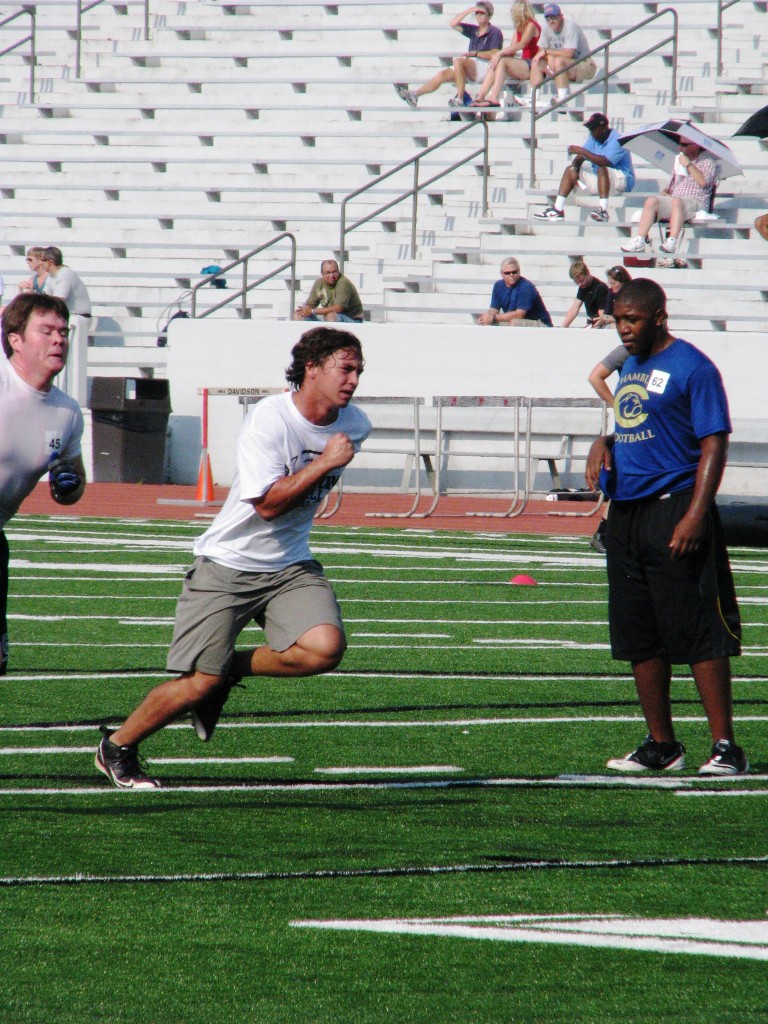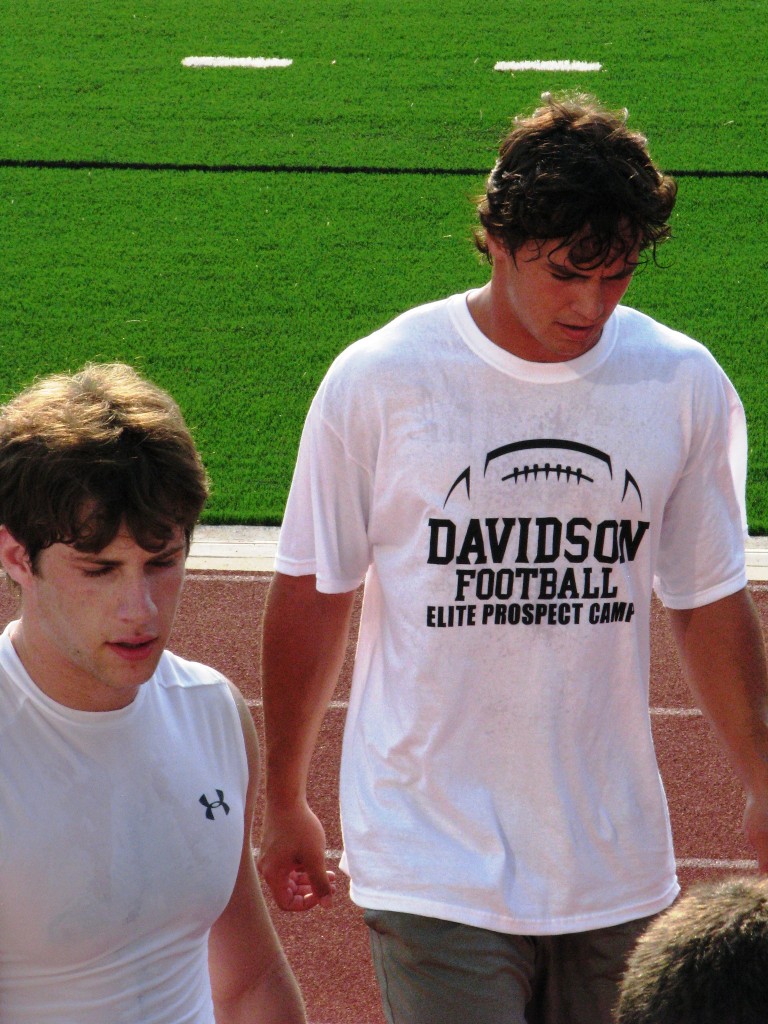 It was hot. 
Dad, who played college ball….sat under a tree.
But I, who played college ball….was drawn to the field like peanut butter becomes one with grape jelly folded into bread.
Being in the weight room again…
Smelling the bars with their scent of dirty pennies….
I missed those days of intramural ball with the Thetas.
My husband thinks our son's athletic coordination comes from him.
I know better. I remember the roar of the crowd, the feel of leather against the palm of my hand. The intoxicating smell only found wearing a helmet and sweating in 100 degree heat index.
I miss it so.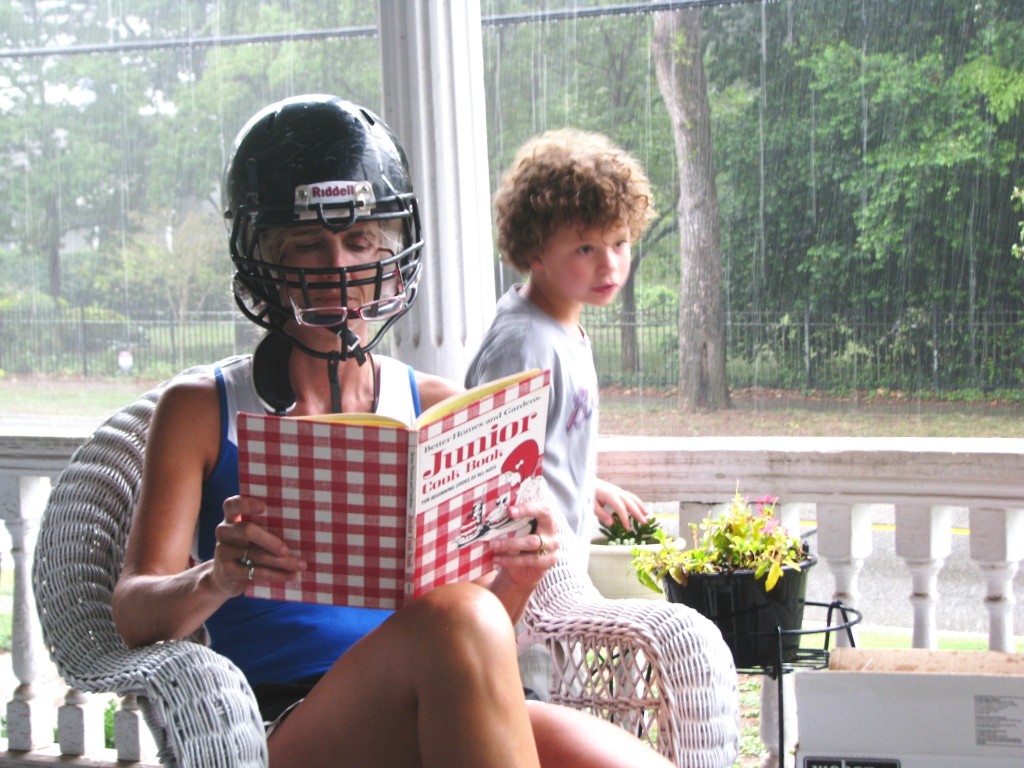 How about you?