I'm sad. Like deep down on the inside sad where I probably will keep it squished in a box for a while.
My dad is not doing good — but there was a lot of Christmas fun to be had in Madison today.
So I decided to enjoy the day with my family and friends.
First off was the Madison Christmas Rush 5k, 8k and Mile Run.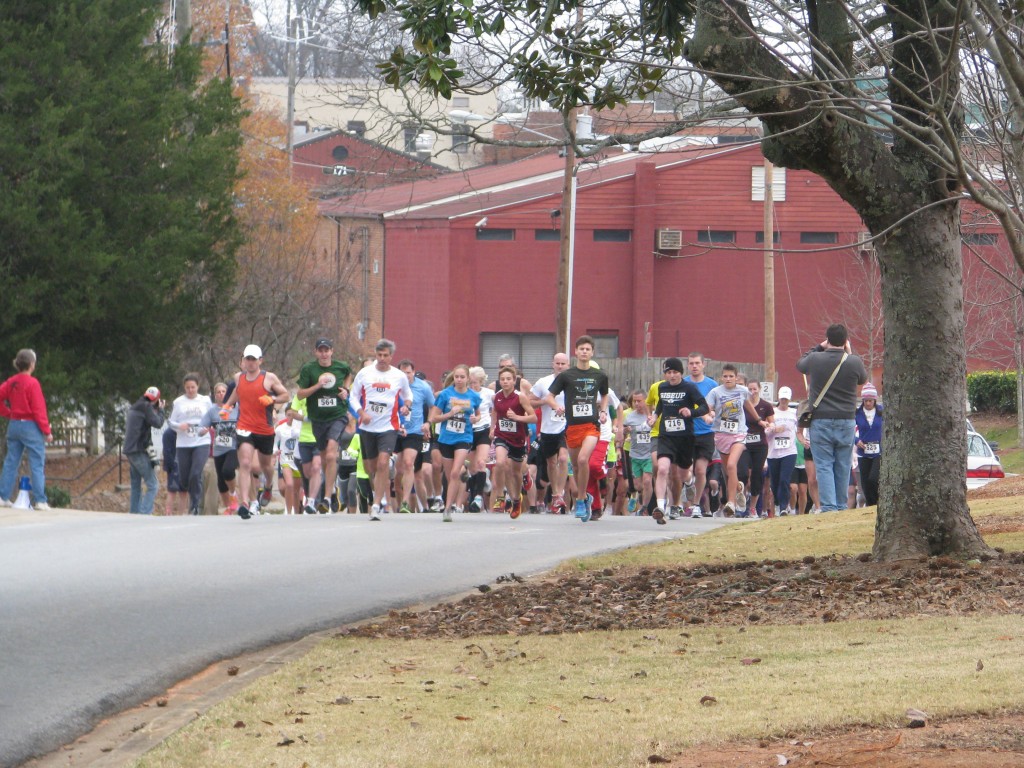 It's a great race and I sign the entire gang up for some portion of it.
Hubs and oldest son ran the 5K. (Which this is start of.)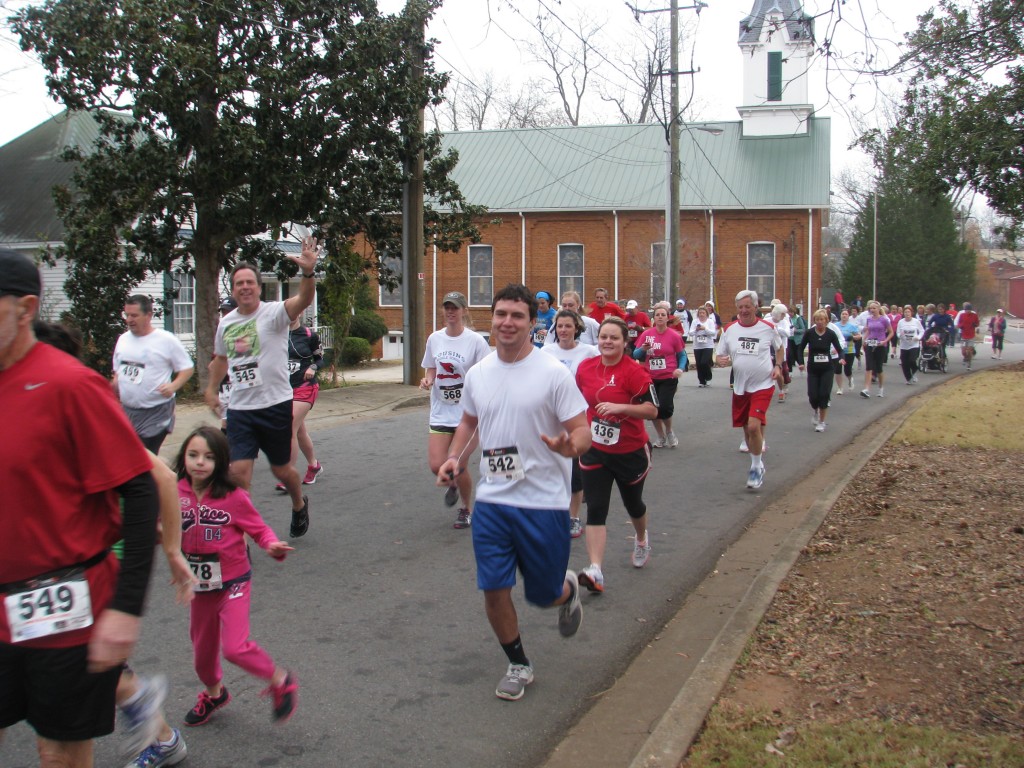 The two youngest were doing the Fun Run and I was going the 8K.
This race has soup, chili and grits.
Since I hadn't run yet, I asked for a small serving of grits.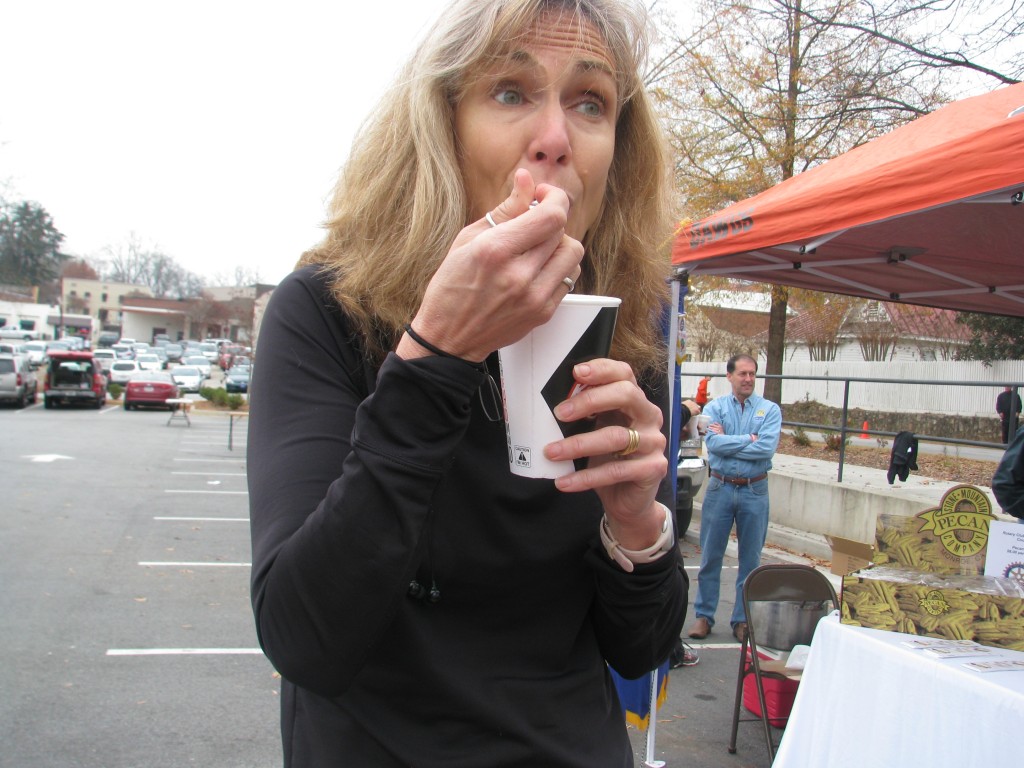 Joe opted for the soup.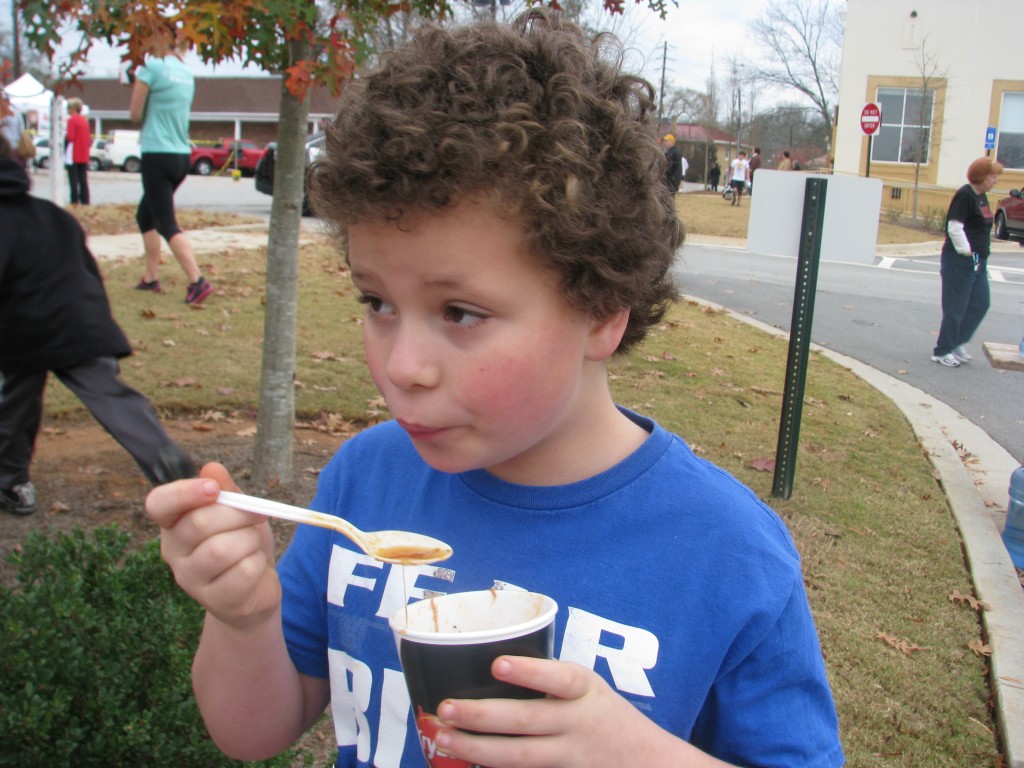 I ran into a few girl friends — but couldn't find a photo that was good everyone in same photo.
And I'm not flashn' unflattering photos of my home-girls on the World Wide Web.
But my battery was dying by this time so no more photos.
We went to the Madison Christmas Parade later in the day and it was great fun.
Will post all the parading fun soon.
What did you do this great Saturday?
Did it involve a race?
Did it involve grits?