Get that butt out the door before it inches to the floor.
Don't know where that came from?
But this rear has been having the hardest time getting in gear regarding exercise.
Maybe I'm burned out?
Maybe I'm busy with other things?
Maybe I'm just old and tired and need more naps than laps around the town?
Whatever the reason, I have had a hard time exercising since the first of the year.
I've got a 13.1 race to run at the end of February so I have to try and follow a plan.
A running plan.
Today I was to run 10 miles. I woke up and thought, "Hmm. I'm tired. I'll run 10 miles later."
It got later and later and later.
Finally, I decided after 5 p.m. to run.
The dog was happy. I so wanted to leave his pulling-on-my-arm- for-the-entire-run rear end behind. But when he turns those brown eyes on mine — I have to hook up his leash.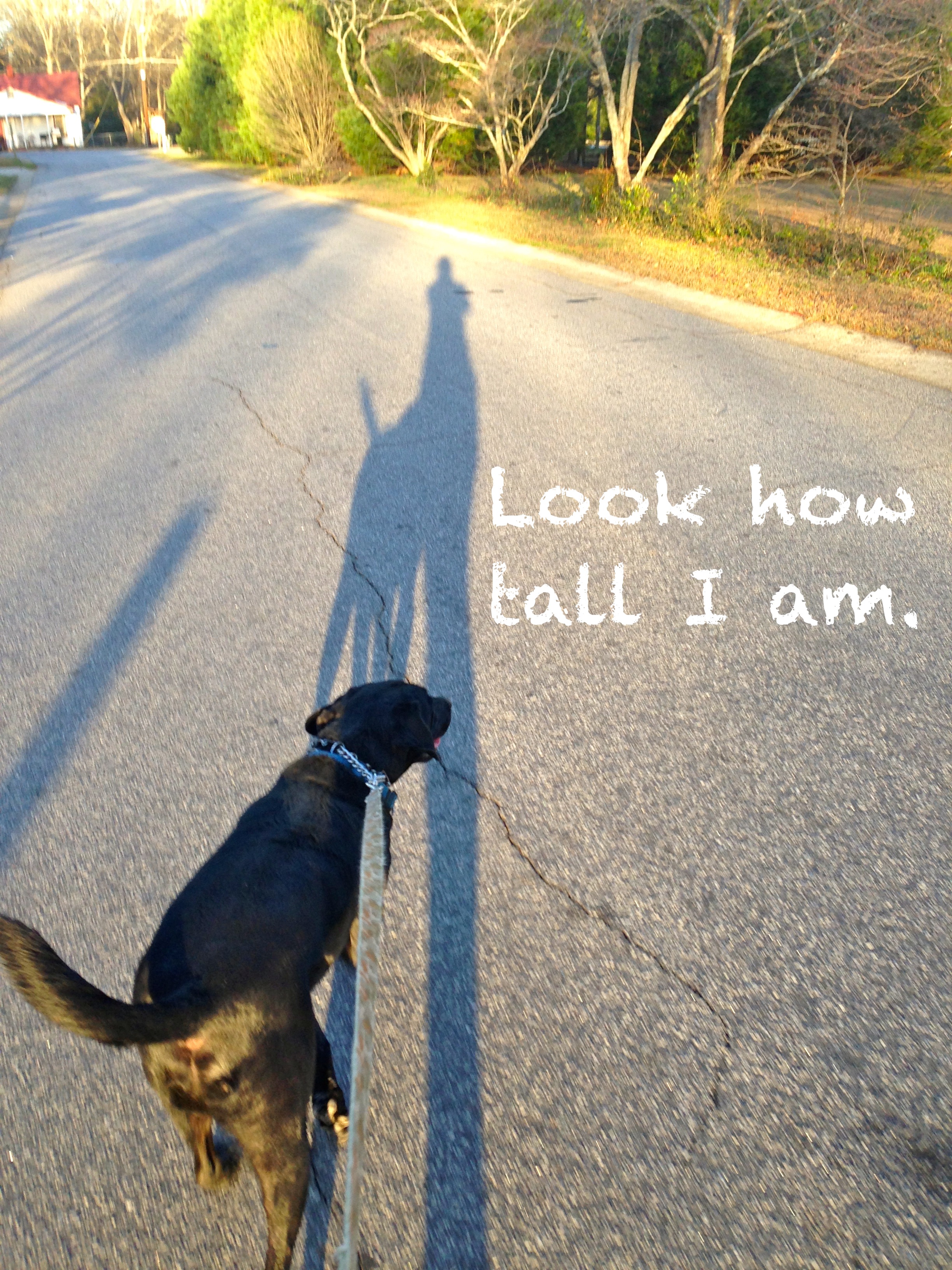 It was late.
The shadows long.
It was warm. And I did 7.83 miles.
Tomorrow is another day. Maybe I'll find 2.17 miles.