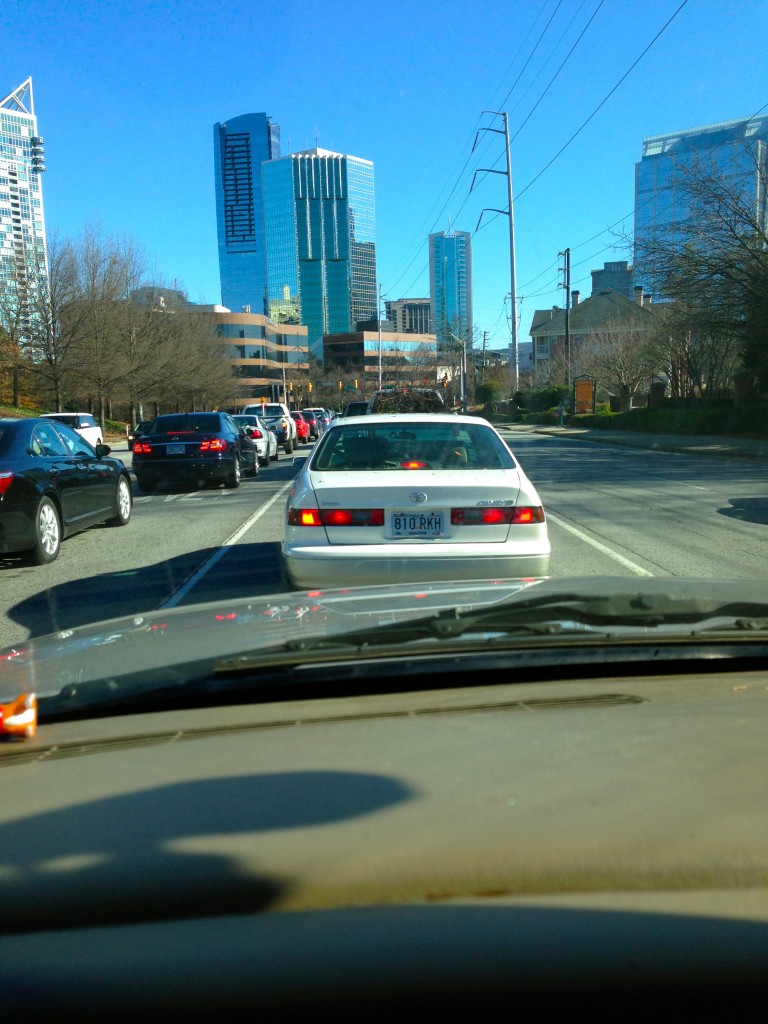 Today I drove into the city to meed a friend for lunch.
This morning standing in my closet, I took more than my usual two minutes to get ready. Selecting a dress, tights and boots, I then put on a splash makeup.
I was almost unrecognizable.
Once dressed, I traveled into the heart of Buckhead.
Turned through the gates and drove past the manicured lawns up to the valet.
Uh oh.
As I pulled under the venerable overhang, all I could think of was Eddie Murphy in Beverly Hills Cop, "Put it in a good spot, all this sh*t happened the last time I parked here."
You see, the inside of my car was trashed.
Not like this was anything new but once I pulled into the club entrance, there was no turning back. No time to take if for a run through of the gorilla car wash down on Piedmont.
I got out of the car.
The valet hopped in on my seat held together with leopard skin duct tape and drove off.
As I walked into the club, I was struck by the weight of the furnishings. The Christmas decorations.
Things I was so very impressed with when I first moved to Atlanta so very long ago.
The city exhausts me now.
Or the thought of living there does.
Lunch was wonderful. Going to the big Target with the escalator for shopping carts was wonderful.
It's just not as wonderful as it was all those years ago.
What about you, country or city mouse? Have you changed over time?