New Year's Day 2015, I resolved to clean out the attic.
This week I made that happen. BAM. One year and three months after my resolution.
We've lived in this house 15 years and that's a lot of time to stuff things into an attic. A recovering pack rat, I tend to hang on to baby clothes, law school textbooks, 1975 televisions and my children's third grade, third semester report cards because . . . you never know.
I hired the services of a great organizing, cleaner friend and we set to work. After a half-day's aggressive, ruthless purging, the job was done.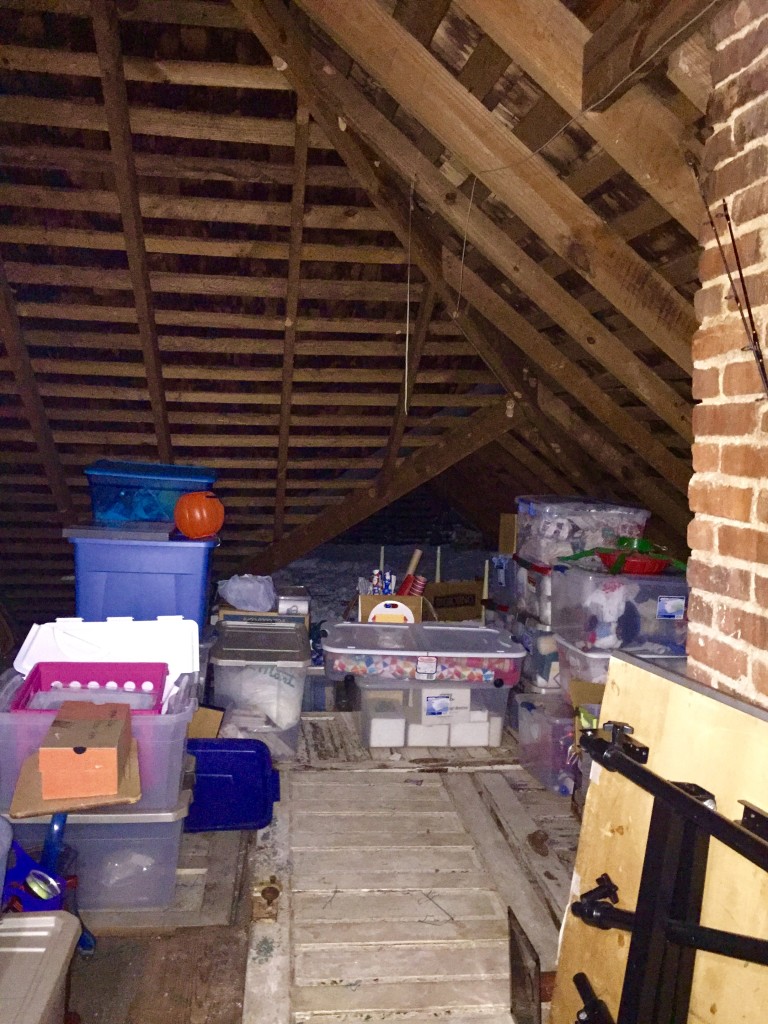 Dust makes a jolly good showing in flash photography. The weight of two carloads to Goodwill, a carload to storage and two and a half trips to the dump lifted off our shoulders (and above our heads).
You know what also caught my eye in the above photo?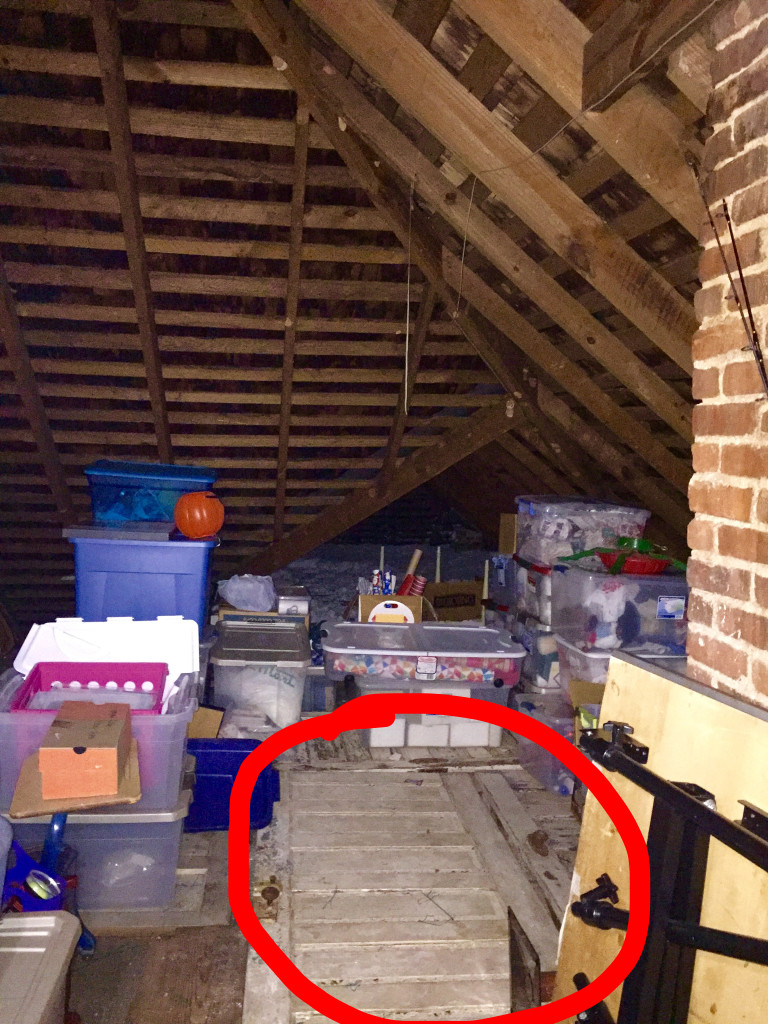 These doors. Filthy. They've been there covering gaps in the attic flooring since we bought the house. At one time, someone toted them up to the attic but no doubt they've been in this house since construction — approximately 125 years.
You wonder what they would look like without 125 years worth of dirt and paint?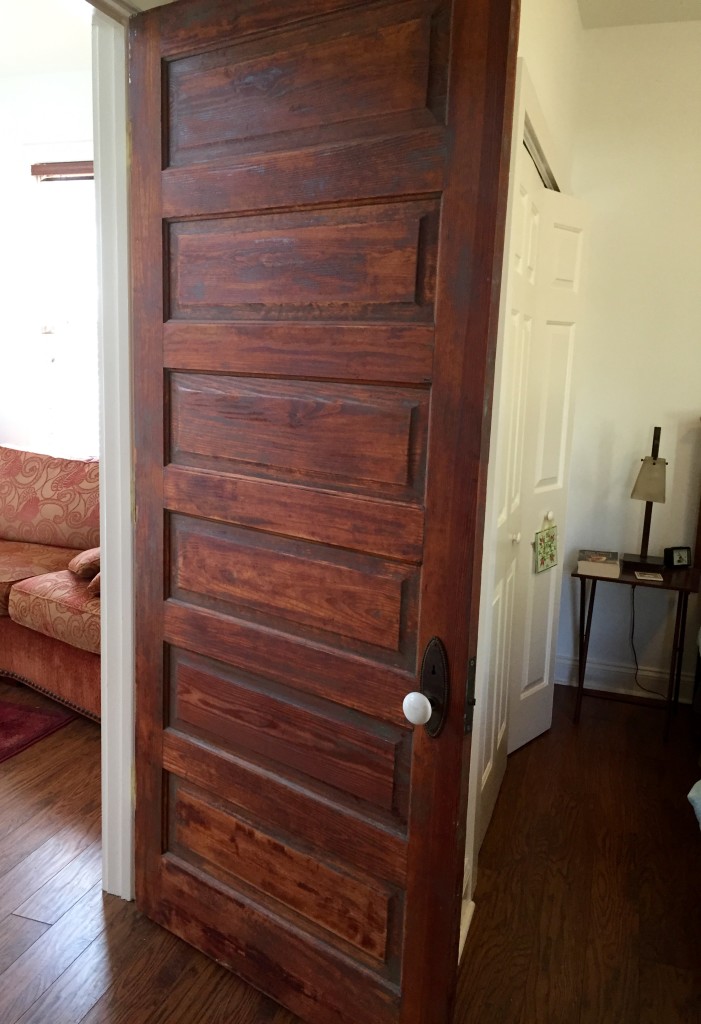 When we built a garage apartment a few years ago, we pulled two forlorn doors out of the attic and had them restored.
Pretty amazing that beautiful wood is under all that cr@p. If only the human flesh held up as well.
Darn.
I've been writing as well. Trying to place myself in rural 1940s Georgia.
If only I could go up to an attic and pull a 15-year-old girl from 1948 and ask her what was school like? Follow her to around and see white folk and black folk interacting. What was a segregated society in the Jim Crow South? Water fountains marked Whites Only, and the like.
The old writing adage is write what you know. But what if you want to link the past — or the future — with what you know?
I guess you research as best you can and then put your characters and your creativity in the setting.
Then write.
My husband loves the Godfather. I doubt anyone would say those films weren't completely immersed in the mob culture of the time. A brilliant film generated from Mario Puzo's novel generated from Puzo's imagination.
That's why as a writer, I found this quote so inspiring.
"'I'm ashamed to admit that I wrote The Godfather entirely from research. I never met a real honest-to-God gangster. I knew the gambling world pretty good, but that's all.' Who then served as the model for the Don Corleone Marlon Brando played? Puzo looked closer to home. 'Whenever the godfather opened his mouth, in my own mind I heard the voice of my mother. My mother was a wonderful, handsome woman, but a fairly ruthless person.'"    pg. 103, Modern Library Writer's Workshop
Don Corleone's personality based on Mario Puzo's mother? Creative people rejoice!
Thoughts?