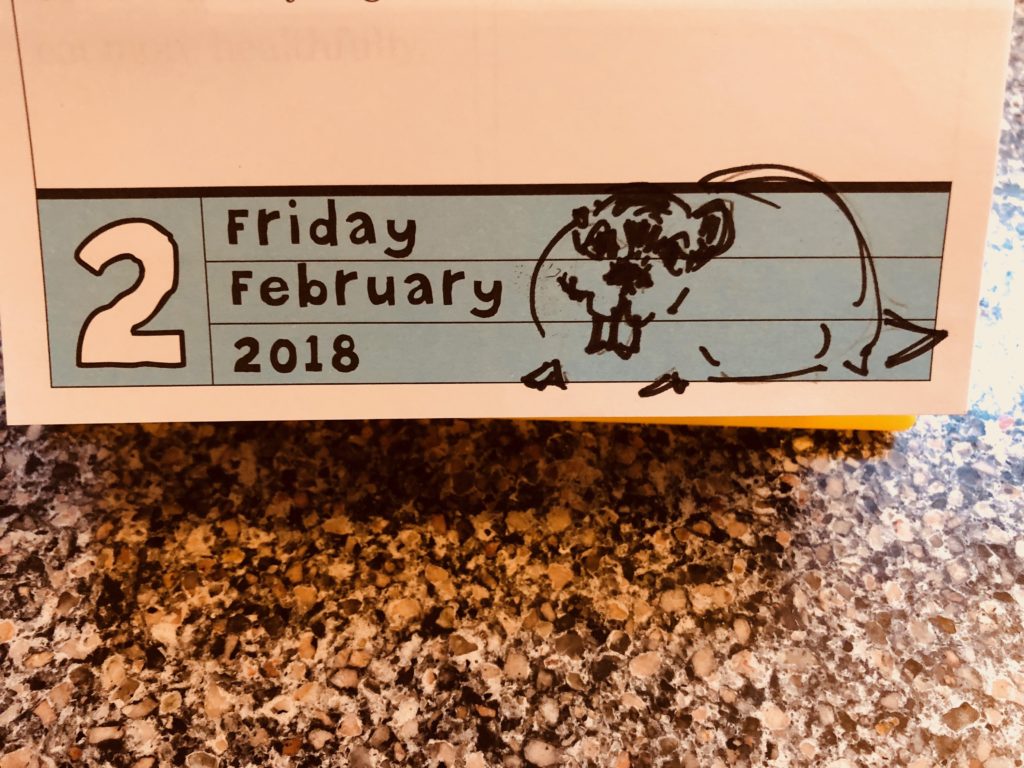 I've written a lot about Groundhog's Day.
I've never written a post about Valentine's Day, the other February holiday. Which seems odd. Since Groundhog's Day to Valentine's Day is like comparing Cyrano de Bergerac in the Looks Department to well, just about anybody else.
Why not write about love? Love is eternal. A powerful force of humankind. A therapist might suggest that I don't write about love on Valentine's Day because it may touch feelings I don't want to think about too deeply much less express.
Or maybe I'm not a mushy love person. Pink hearts and Teddy Bears bearing who-knows-what exchanged between consenting adults make my eyes roll way back into my skull. So far back that they might get stuck—-as said every mother ever.
But Groundhog's Day. There's something I can get excited about.
A.)   A rodent is involved. I love squirrels, chipmunks, prairie dogs, meerkats and mice (Except when they are in my house. Which I have experienced more than once.) Even a precious chipmunk terrifies me in the house, I know this from experience. A beaver ran in front of my car the other day and I was so excited I called my husband. Yet if I ever found a beaver in my house, we are moving.
B.)    There's an element of mystery with Groundhog's Day. Will the rodent see his or her shadow? Will we be sentenced to six more weeks before we can even think about starting our garden?
C.)      Hmm.
D.)
Okay. Maybe it's a more esoteric love I have for the Day of the Groundhog. Who knows why affections soar or fall flatter than week-old roadkill in the chambers of the human heart.
Hope. That's it.  I can't do without love — but at my core, hope is what I search for every moment I'm given.
Hope that I will get this blasted first draft of a novel done. If not today, maybe by the end of this week. Hope that someone will discover amazing new cancer treatments destroying all the evil disease lurking in bodies and leaving those beautiful bodies restored. Hope that the collagen I stir in my coffee every morning not only renews my skin, it's secretly rebuilding my right knee cartilage. Hope that each new day, I will feel love and laughter and not so tired.
I'll stop.
Flipping that calendar to the February page, I hear birds chirping in the morning. Daffodil shoots appear. Knowing that some morning soon, our pets won't be blocking the heating vents with their bodies. April is that much closer.
That's what seeing that chunky, buck-toothed rodent, being held aloft means to me.
Hope.
And I always wonder if he bites. Do you think he bites?