"Where's my check?"
That's what Mom greeted me with on her first evening in town.
Okay. That might seem abrupt, curt — not very motherly. But my mother knows her oldest child.
You see I was her representative on Monday in the the closing for her house in Madison. The Florida bank had wired the money here and there was a sizable check due her when the closing figuring was all done.
Five figures.
I told this to a friend the other day. "She thought you had already spent it?" she asked.
No. I'm not going to be dishonest.
I just lose things. Or destroy things. By accident.
Take the time I threw away $10, 365.
It happens.
Then I lost my ring. Twice. (I lost it again but never wrote about that.)
The second time my husband found it in the side yard lying in the grass.
See. These things always turn up.
Then there was the little matter of the Power of Attorney my mother mailed to us to use at the closing.
I found that too.
In the trash can.
You don't store all your important documents under the used coffee grounds?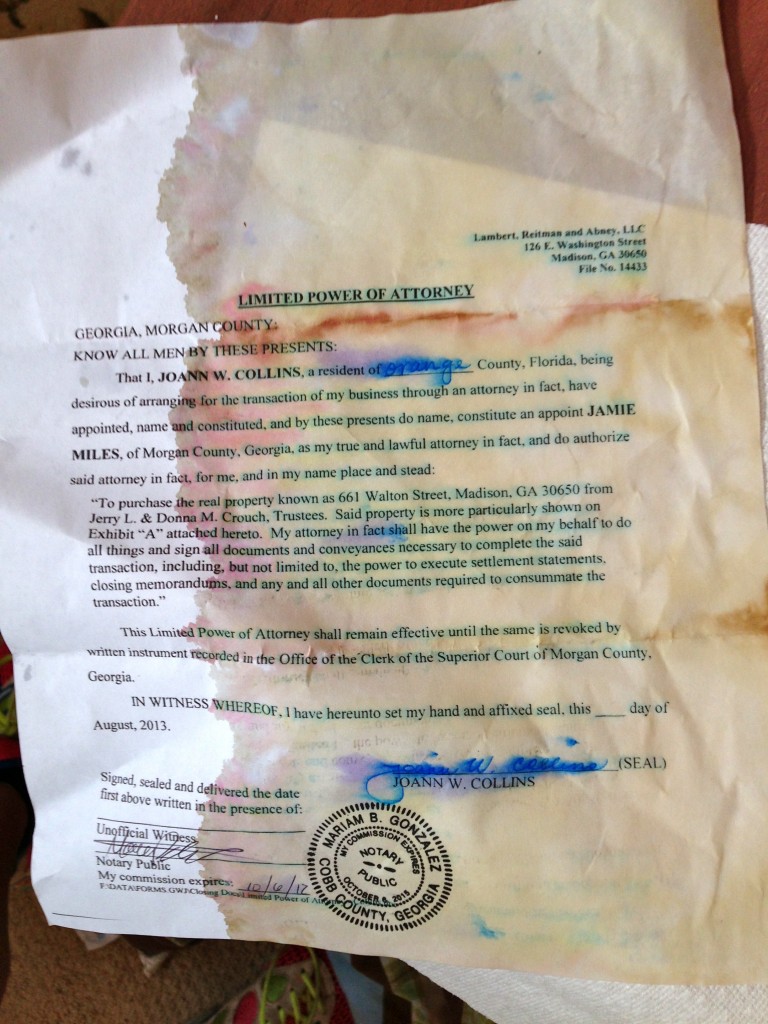 So mom got her check from the closing. Nice and purty.
It's now resting comfortably in some bank account. Though I think it would have been just has safe in our trash can.
Well, till Friday.
When the city takes our checks and rings and other valuables left in the plastic receptacles on the curb to the dump.
How to you keep track of important papers?
Not that I need any help.