Hi ho —
Sitting here on a cloudy with rain threatening day at the beach.
I should be out exercising but I'm sitting here, looking at the water, pecking away at my loyal laptop.
Thinking about dear Lizzi who had a rough Mother's Day in the UK. I remember those Mother's Days. Infertility is a bitch. And those who know me, know that I don't use that word lightly.
But as much as I hate that word in its derogatory, flippant put-down way I hate infertility more.
So much more.
I hate the pain that it cause me. I hate it and the stabby-in-the-flesh pain it internally causes other women.
But even in the midst of great, disconnected pain, there are things to be thankful for. Many things in my life, so there for . . .
Ten Things of Thankful this week.
10.   I'm sitting here on a cloudy, rain-threatening day at the beach. My favorite place in the world.
I asked hubby last night, if looking out at a perfect view of the mountains would be the same as training your eyes on a nothing but a horizon filled with water and sky. We both agreed, for us, water trumps mountains.
9.      Sun is in forecast for tomorrow.
:), :), :).
8.  Children. And parents.
Children who hear the siren's call of a pool even in cool, damp weather. Florescent goggles, florescent noodles and florescent laughter.  And the moms, dads and significant others (baby sisters, jolly aunts and grandparents) who will sit bundled in a towel watching over them like a mother osprey.
Though that is quite the silly simile because a dang osprey would notice nothing wrong with sitting in the damp, cold with scratchy twigs under her beautiful feathered bum while watching her kiddies.
I just love ospreys, and eagles in general. So that forced metaphor will stay.
 7.   Peas as snacks. Have you tried these things????
I am a carboholic as in crackers and pretzels and rolls lathered with a winter's coat worth of butter. So I'm trying to break my cracker habit and I found these peas.
Please.
These peas are soooo good,
6.   Our new drapes in our bedroom. I love them when they are open.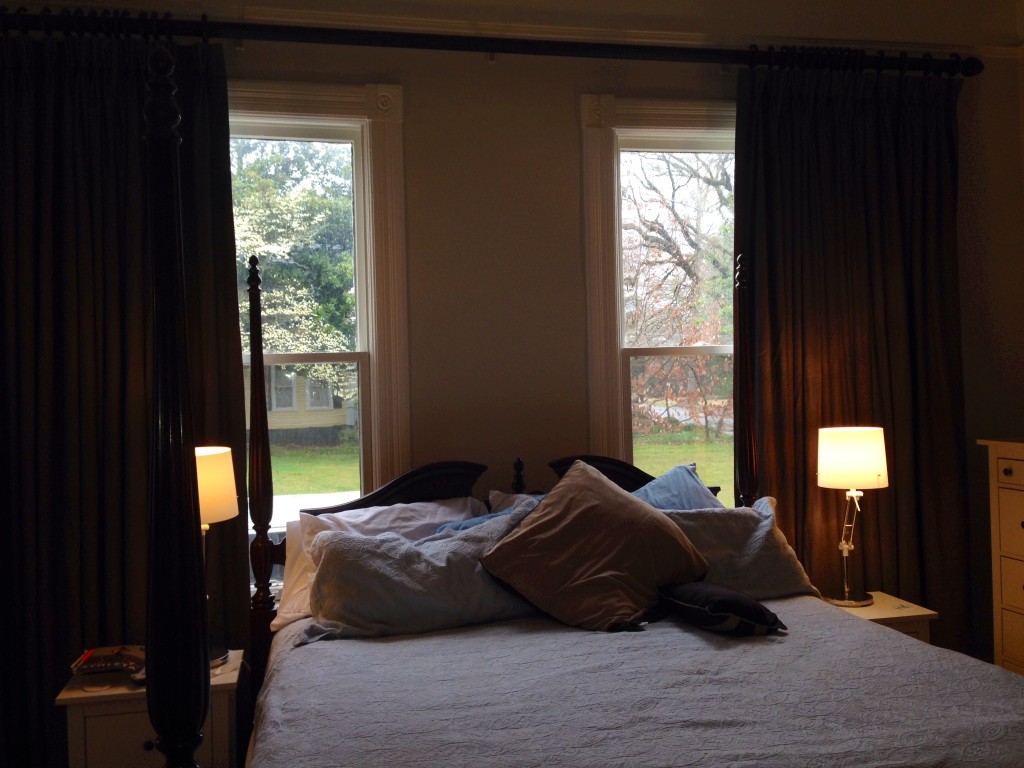 5.     I love them when they are closed.  Thanks to the talented hand and eye of Jessica Anderson.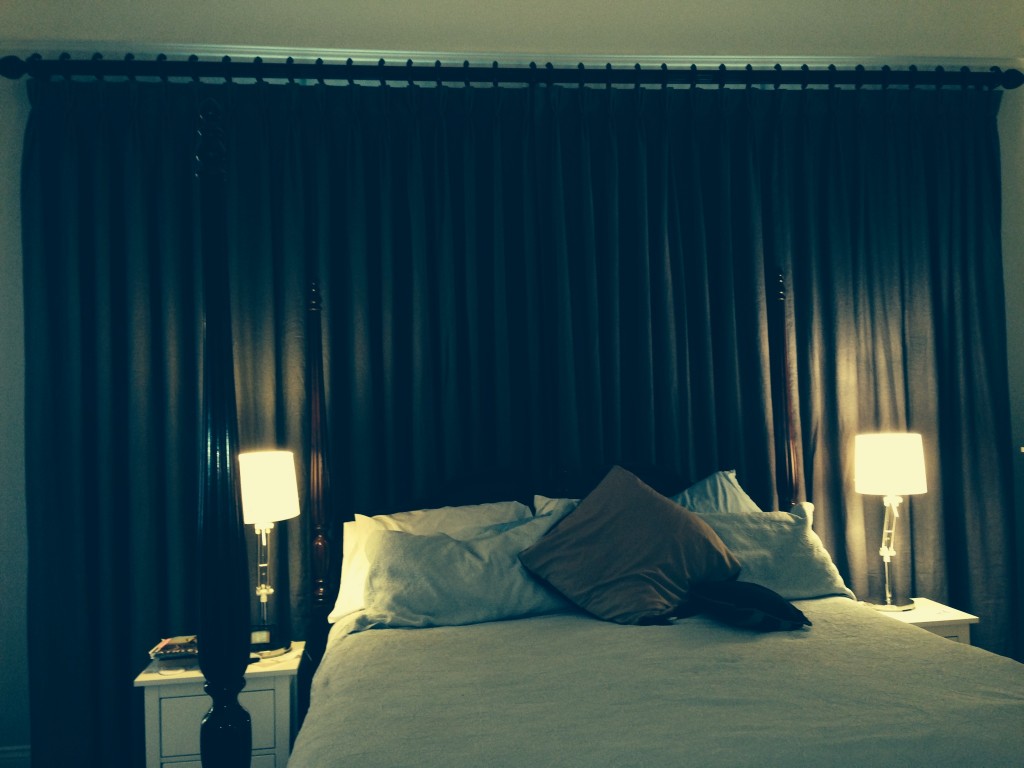 I know, I know. They make our bed linens look like a crumpled bag on the side of the road but that's a good problem to have. Or an easy fix anyway.
4.   My students.
3.  Yes, I said my students.
2.  I been leading a class on poetry at the local alternative school.
1.   It's been wonderful. At a time I've needed wonderful. I'll report later.
But being with these young minds and encouraging them to express emotions through the written word has awakened a poet on the inside of this body. Here's something I came up with on a night I crept to my computer when sleep wouldn't come.
Daffodils
Daffodils on the window sill.
So yellow. So hopeful.
Calling. Look at me. I'm here again. Another spring has sprung.
Another chance at life.
But has it?
The wind brings in a raging cold. Slaps your face like a tired mother whose children keep her up all night. Well the night that she has between her three jobs. Dare she slap at them? Her children? Her life?
I don't have three jobs.
I have a war raging.
It is exhausting to beat yourself up – day and night. Day and night.
You would think with all this fighting, and I'd be tired.
I am.
I sleep.
Then I sleep not. I drag myself from the bed each morning to see daffodils fade away.