Holiday music. I love it.
I load it on my shuffle the night before Thanksgiving and the next morning I run the Atlanta Half marathon to Christmas music. One of my odd little traditions that make life wonderful.
Tomorrow is the 33th annual Madison Christmas Rush, Fun Run, 5K and 8K. I try to run it every year – and so I'm charging up the old shuffle.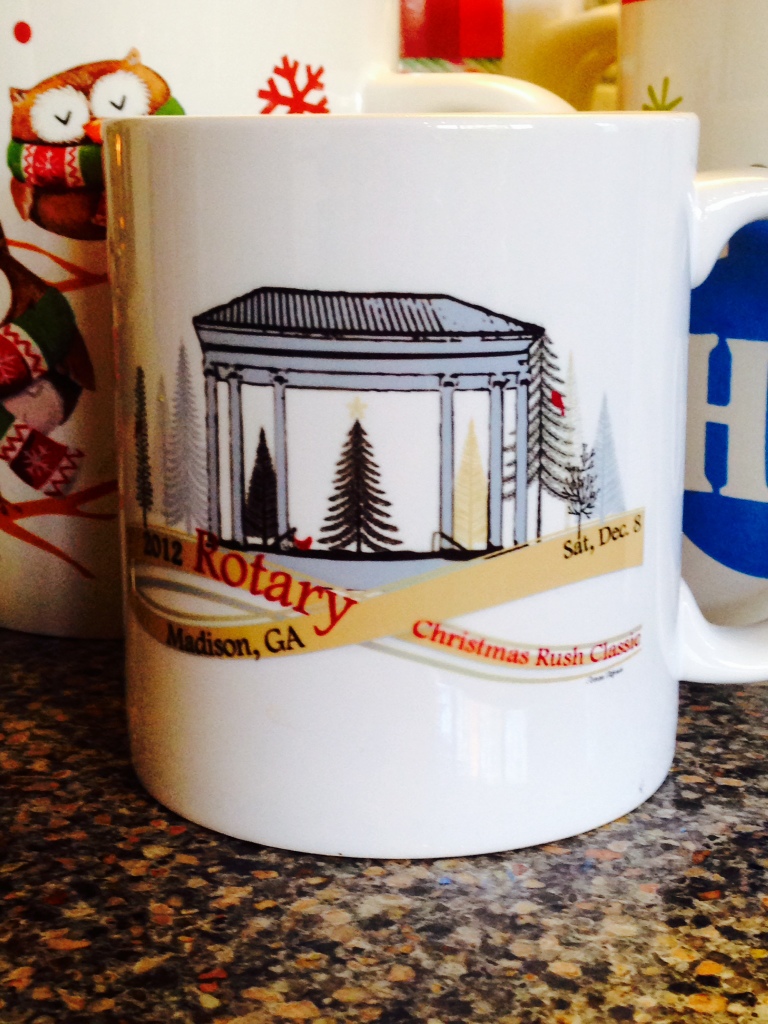 Here's my top five holiday running songs. The songs I can't help but repeat a few times before moving on to the next tune. Do me a favor and leave your favorite in the comments. I'm ready to add some new kick to my stride back up Dixie Highway toward the finish line.
Santa Claus is Coming to Town.  Andrea Bocelli

Honorable mention:  Jackson Five, Justin Bieber
4. Little Drummer Boy.  Justin Bieber and Busta Rhymes.
I love this. Call me the eternal teenybopper. Guilty as charged.
"Playin' for the king. Playin' for the title. I'm surprised you didn't hear this in the bible."
Honorable mention:  Josh Groban. Well, anything Josh Groban
3.  Step Into Christmas. Elton John
How cute is he in this?
2.   Holly Jolly Christmas — Burl Ives.
Maybe it jettisons my subconscious back to sitting in pjs watching Rudolph and all the old Christmas shows. I love everything about this song. His voice. The jingling bells. The 60s Holiday Special back up singers. The lyrics . . .
"Have a holly jolly Christmas
And when you walk down the street,
Say hello to friends you know,
And everyone you meet."
1.  Merry Christmas Baby — Bruce Springsteen
Bruce and saxophone. Miss Clarence 🙁 but he's rockin in this video.
I didn't know till googling this video that Otis Redding sang a cover of this in 1967.
Appendix — Joy to the World, Mariah Carey
These two women can belt out a song.

Honorable Mention:  Natalie Grant.
Other tunes I love to run to around Christmas  . . . .
I Saw Mommy Kissing Santa Claus — John Mellencamp.
It's Christmas All Over Again — Tom Petty
God Rest Ye Merry Gentlemen — Barenaked Ladies
So many more.
I'd love to hear your favorites.
Happy Holidays and happy running.