Dreams.
They are as much a part of us as sleeping.
Last night I dreamt I was in a hotel room staring out at the sea.
The hotel room caught on fire. I escaped through a wall of flame to stand in the parking lot.
Yay! I survived.
Only to look out across the calm sea to witness an EXPLOSION and twin mushroom clouds.
I had the distinct thought "I hope somebody had the presence of mind to have already pushed our button" then I awoke.
Super start to morning!
I promptly woke up and googled sea, fire and world annihilation.
I knew this meant only one thing.
It was a sign.
Today I was to protect my babies before they were gone.
So I bought these and ringed their pen in it.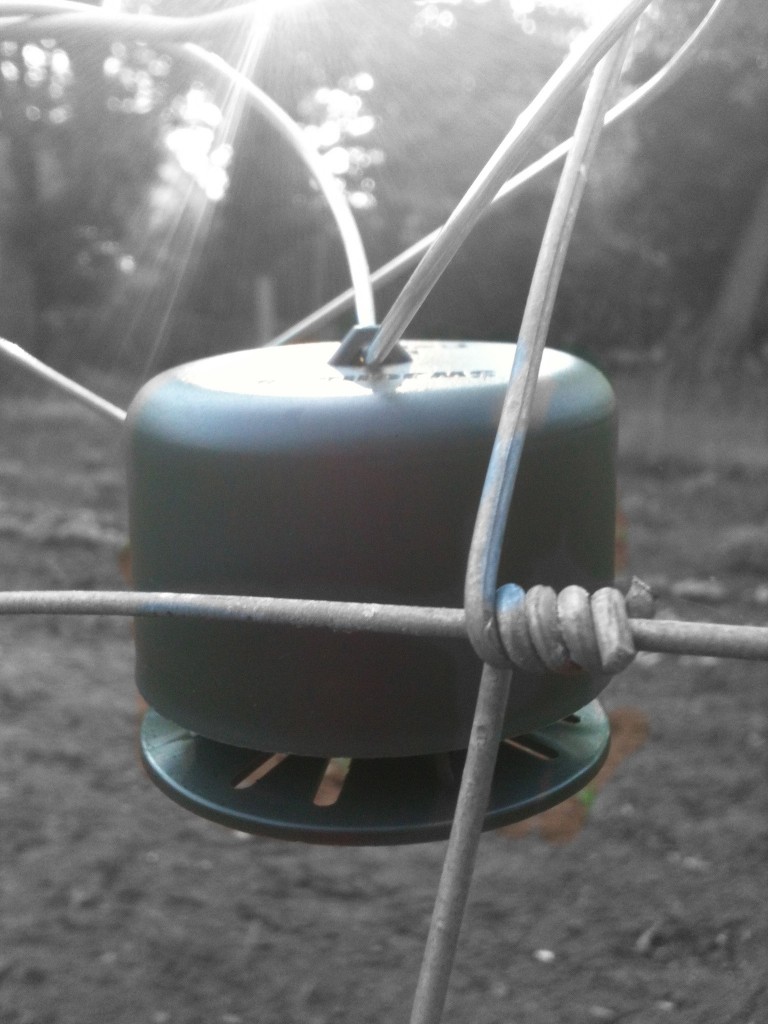 Sweeney's Deer Repellent in no way asked me to do this. I'm just some crazy lady in Central Georgia trying to keep her garden safe.  And these things work!
It had been awhile since I had changed out the "bells" so after my foreboding dream, I did so today.
Here is some of my corn. Teeny things they are.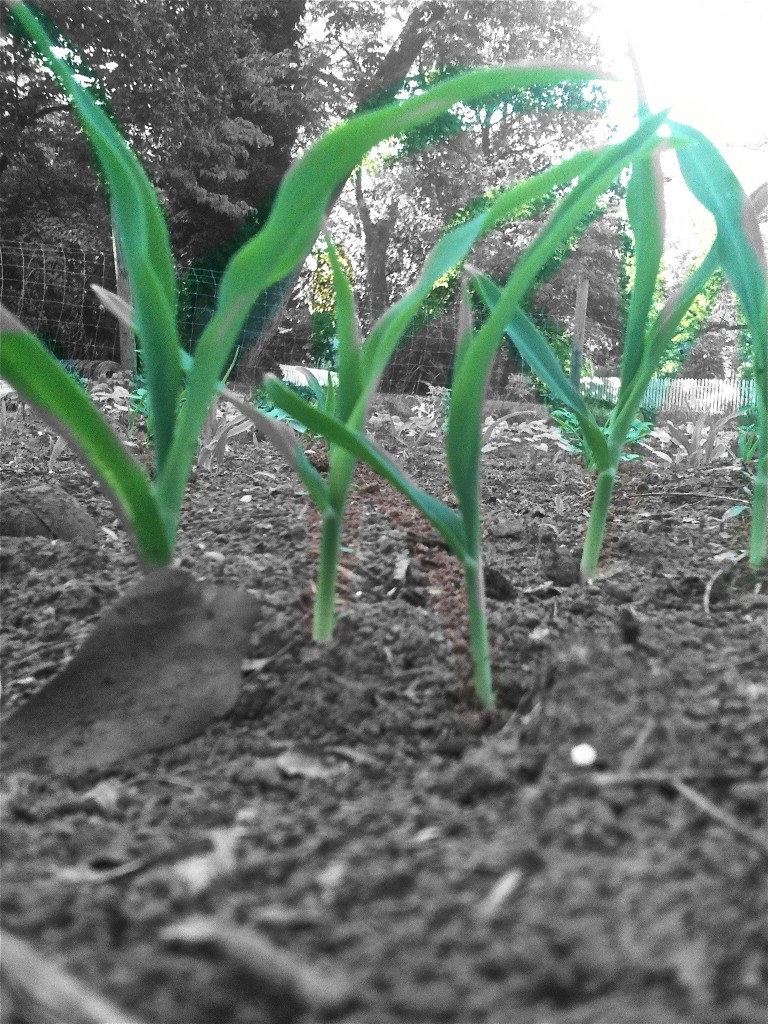 So now that I know my corn's crib is guarded, hopefully my dreams will be less explosive tonight.
What about you? How do you protect your garden? Other than dreaming about nuclear war.