Joining up with a new link up I saw today.
Ten Things Thankful. That's just what I needed to turn the start of any frown upside down.
10.   Riding with my friend on her first real bike ride.
Well, of course my running friend Kim had been on a bike before, but she recently wanted to try cycling. She got on Facebook. Found a bike from a friend. Got is tuned up and here we are this afternoon.
We stopped by her parent's house to say hey. When I asked her mom to take our photo, she made sure we positioned ourselves in front of her zinnias.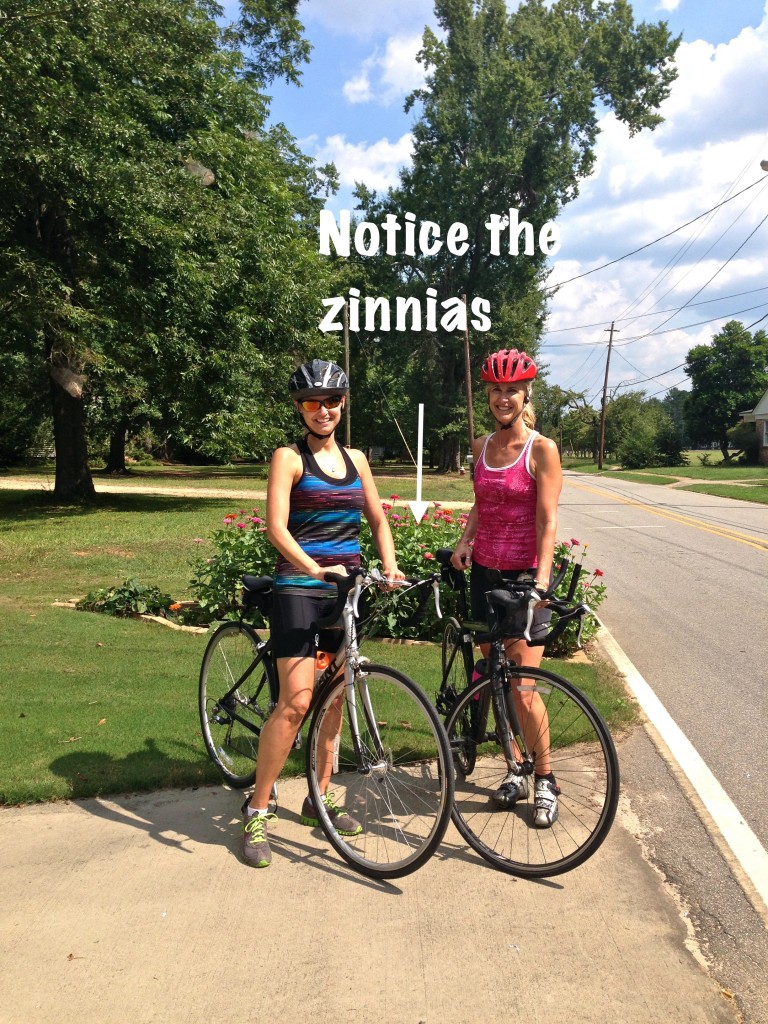 9.  Good friends to run with.
Kim, has been meeting me in the dark on Saturday mornings for years now. She's stayed patient with me as my knee deteriorated. So excited that we can bike together now. Much nicer to bike an hour on a 85 degree Sunday afternoon — than run an hour.
8.  My son who turned 20 yesterday.
I'm thankful that he wanted to come home and spend it with his family (as along as his girlfriend came too.)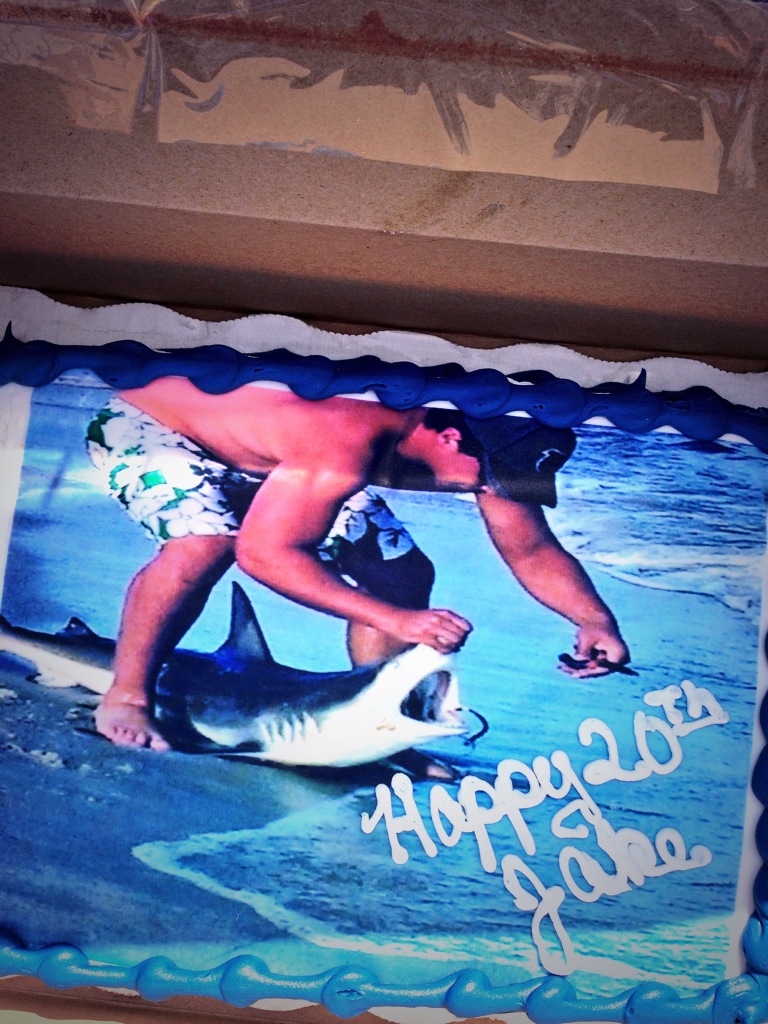 7.   I'm thankful that we are remodeling our house.
I've complained about this process but I'm so thankful that we will have a beautiful new space. One day.
6.  For the beautiful weather we've been having.
 I love warm weather and being outside. I always am thankful on days like today and think of how it will feel and look outside four months from now.
5.   Thankful for a great, loving small town church community.
4.  Sweet Tea.
I had a big Styrofoam cupful at church lunch today. Soooo good.
3.   Thankful the sale of my mother's house closed last Friday.
Though it makes me sad that part of my life is gone — Mom can now buy a house up here and live the rest of her life near us. She was a Georgia girl and she's happy to be coming back.
2.  For children who spontaneously clean up their rooms and the kitchen.
I know that such children exist somewhere in the world. I am thankful for that gives me hope that one day my three will do such.
1.  A group of people who love me just the wacky way the Lord put me together.
This renovation has been stressful at times — but we are making it.
What about you? What are you thankful for this Sunday?