This is a paid review for BlogHer Book Club but the opinions expressed are my own.
I liked this book. A lot.
A Good American by Alex George is the story of the Frederick and Jette Meisenheimer and their family's life in America. The tale opens with a surprise serenade in the town of Hanover, Germany. Frederick spied Jette on a stroll through the park and was love struck.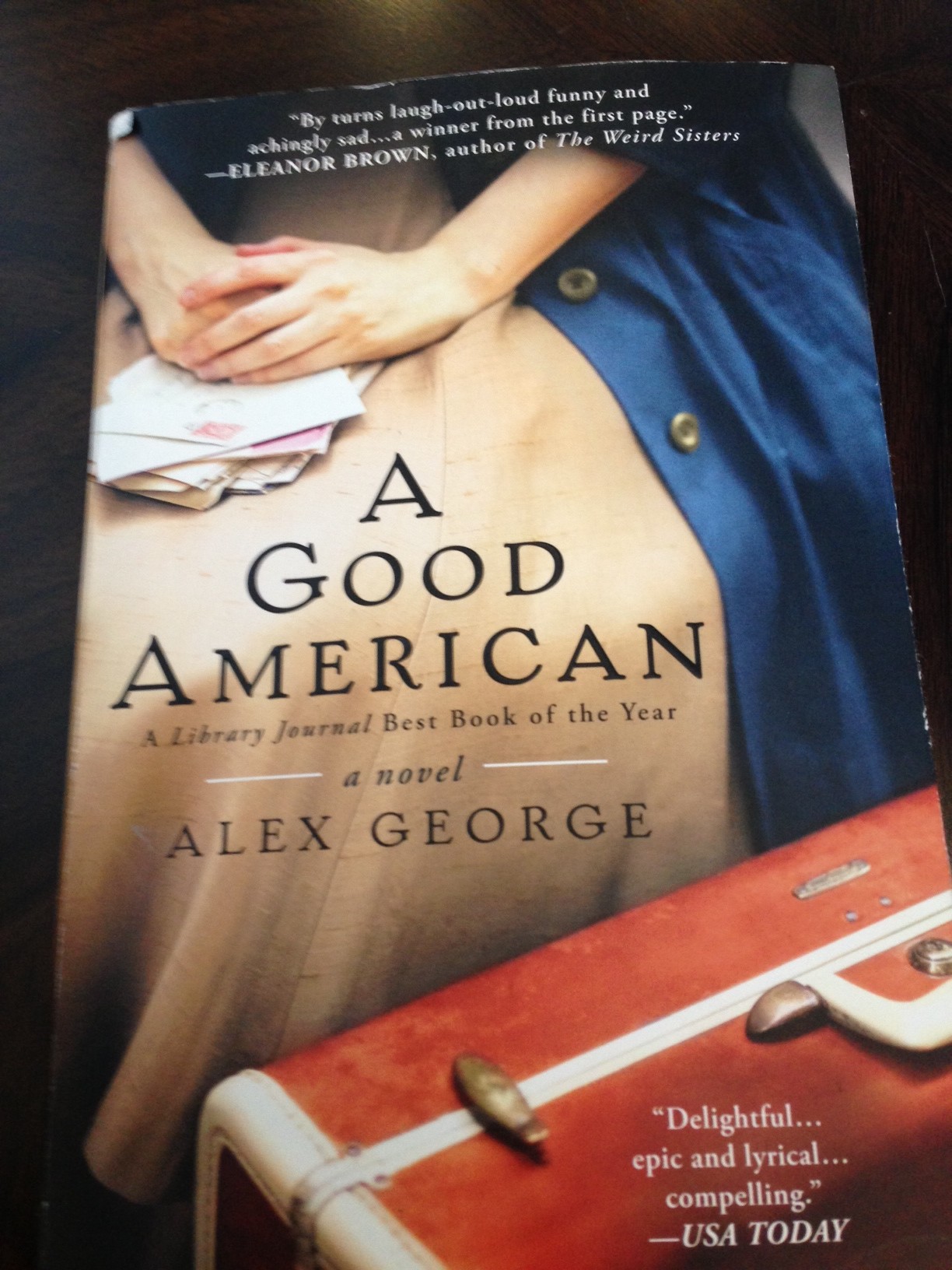 To capture the attention of his unrequited ardor, Frederick begins an operatic overture of sorts that Jette can't not resist.
Once they lock eyes, their lifetime journey begins as does the reader's adventure.
Because Frederick's station in life was utterly beneath and unacceptable to Jette's mother, the two began a clandestine affair which soon resulted in Jette becoming pregnant.
When her mother discovered that a baby was on the way, Jette told Frederick there was no alternative but for the couple to set out for America. Buying passage on a ship bound for New Orleans, the expectant parents were married mid-trip and landed in American as husband and wife.
The story's narrator is the couple's second grandson, James. Through his words, we follow their migration to Beatrice, Missouri and the incredible twists and turns of the next 100 years.
We follow their children, their children's children and finally their great grandchildren through loves and heartbreaks. We sit at their dinner table, watching them prepare food for themselves and clientele at their restaurants. We listen to them sing and listen to them cry.
I enjoyed the history of the story at the beginning but as the book traveled on, the characters wove their way into my heart.
Reaching mid-book, I was completely caught up in the consequences spinning from actions within the character's control and those completely out of their reach.
Once the last page was turned, I felt sad to say goodbye to a friend.
But satisfied in reading a story well told.
To read more on this book and the discussion onBlogHer follow this link.