Sometime you just have to come clean with your blog.
Today is one of those days.
As a blogger, I'm not really stat-crazy. I'm not forever analyzing my traffic and what posts seem to be most popular.
For one, I'm not that structured. When I kept track of the pulse of such things, I never really acting on any of the information.
And to be candid, it wasn't like I was hauling in 10,000 page views a day. So why bother? Of course, there is the argument that if I acted on my analytics I might have better traffic, but that would make too much sense for me to act on.
That said, one of my most active posts — one that consistently shows up as popular — is the one where I debated about whether to color my hair.
In fact some of my discussion on the subject ended up on a rah, rah go gray website.
So this was me today — on the way to the salon.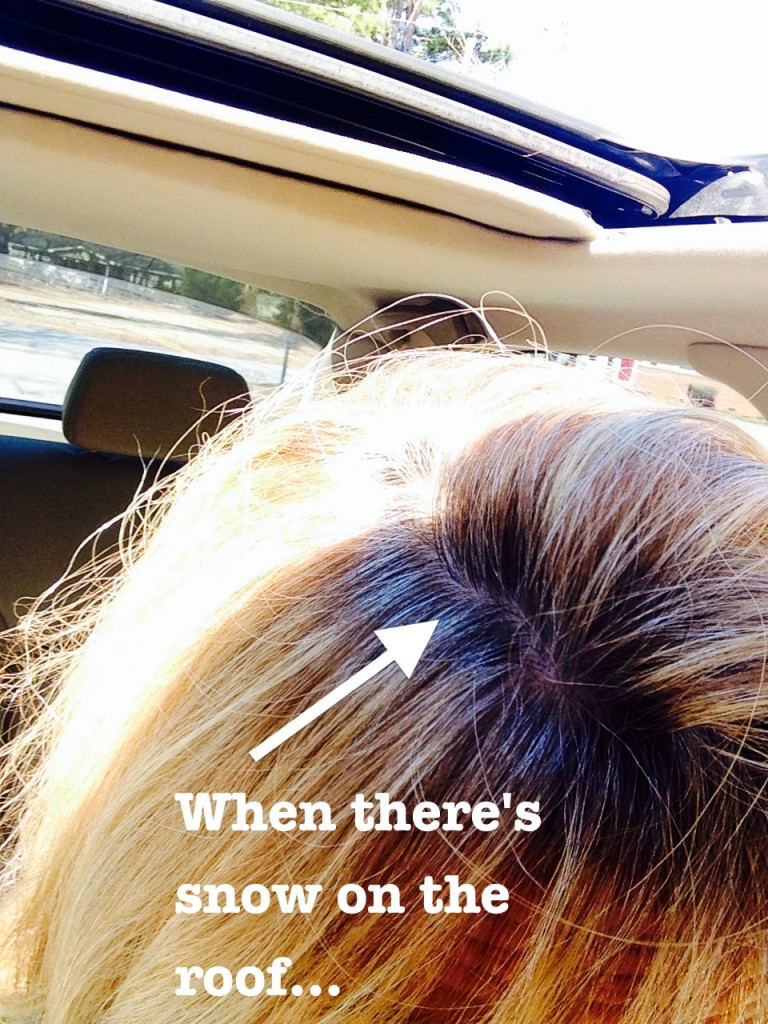 To get my gray roots covered.
Yes, when I turned 50, I couldn't do anything about ages effects on my skin and hormones but I could go blonde.
So I did.
And have been ever since May.
Now my daughter thinks I ought to go brunette, like I was in my 30s.
But no.
Too harsh for my gracefully aging skin tone.
So here I am a few hours after that photo was taken with nice blonde roots.
With my same 50-year-old skin.
Oh happiest of days.