comments
"What is it about you and turtles?" my mom asked.
I really couldn't give her an answer.
I was pestering my sister to drive 20 minutes to the Georgia Sea Turtle Center on Jekyll Island. I explained that I'd always wanted to go while at St. Simons but the weather was always nice and nothing can drag me off the beach on a pretty day  . . .
not even turtles.
But it was raining buckets so I was heading to Jekyll and the turtles, sister or not.
Sister agreed to step away from her ten-key, or whatever computer program accountants peck away at these days, and head with me to the turtles.
Or my people.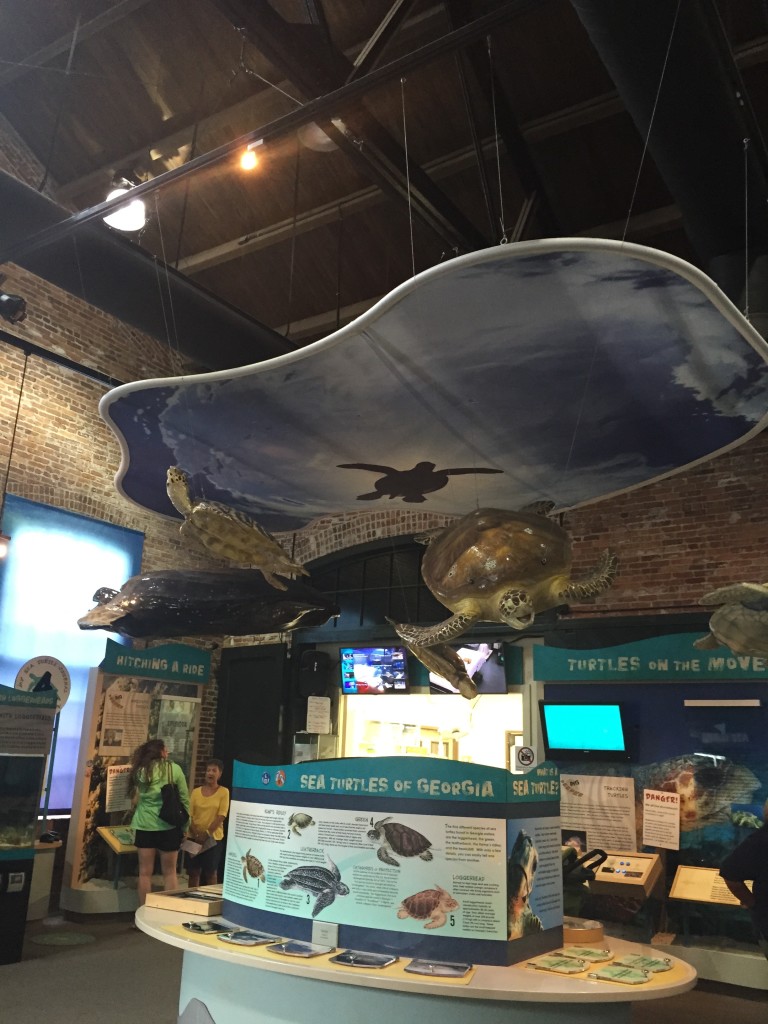 Yes indeed. My kind of place.
Turtles hang from the ceiling.
Q & A programs about turtles. My question, "How many turtles hatched make it to adulthood? Anyone, anyone.
One in 4,000. Even without humankind intervention the odds were 1 in 1,000.
Dadgummit.
Turtles swimming about to greet their homo sapien guests.
An interactive exhibit to show how many sea turtle years you — you as a turtle — would make it to in the wild.
Guess how many years I'd get to enjoy.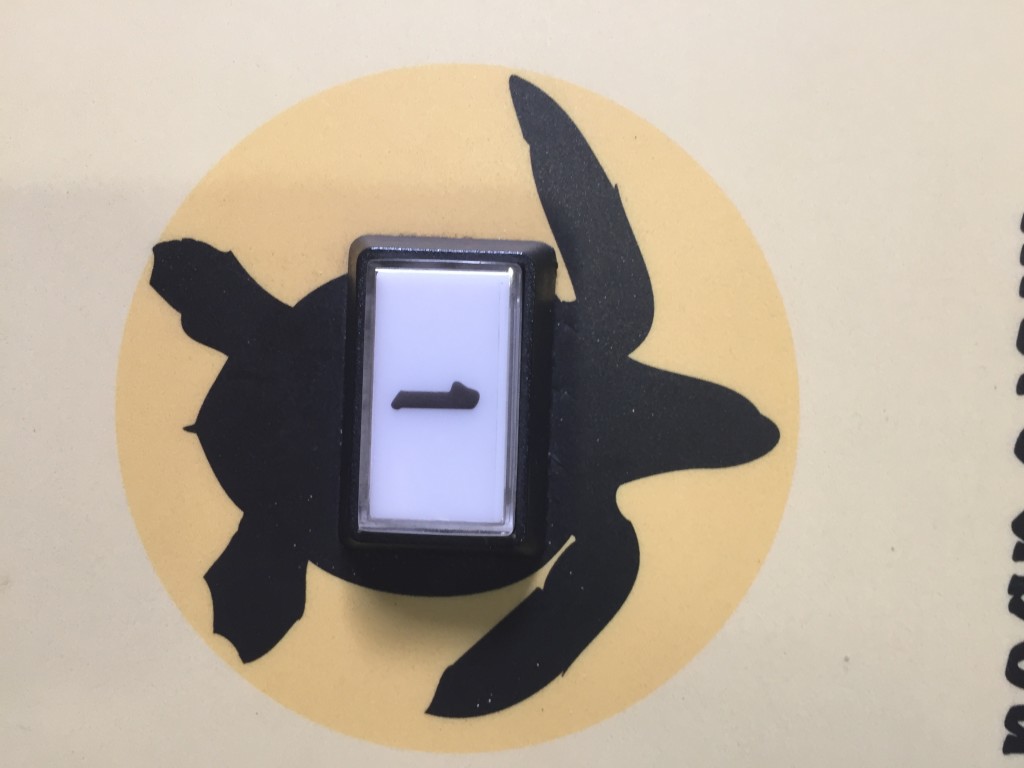 Super.
My sister made it 15 years. I figured a moral victory for the Collins clan.
I learned many types of sea turtles don't reach reproductive maturity till 35 years. For three and a half decades, gal turtles swim down to the Caribbean or up to New England but once they feel the need to lay  . . . they come back to the very beach they were hatched.
How do they know?
There's a teensy GPS in their brains. A GPS God created way before GM.
There was a turtle O.R.
No medical emergencies today.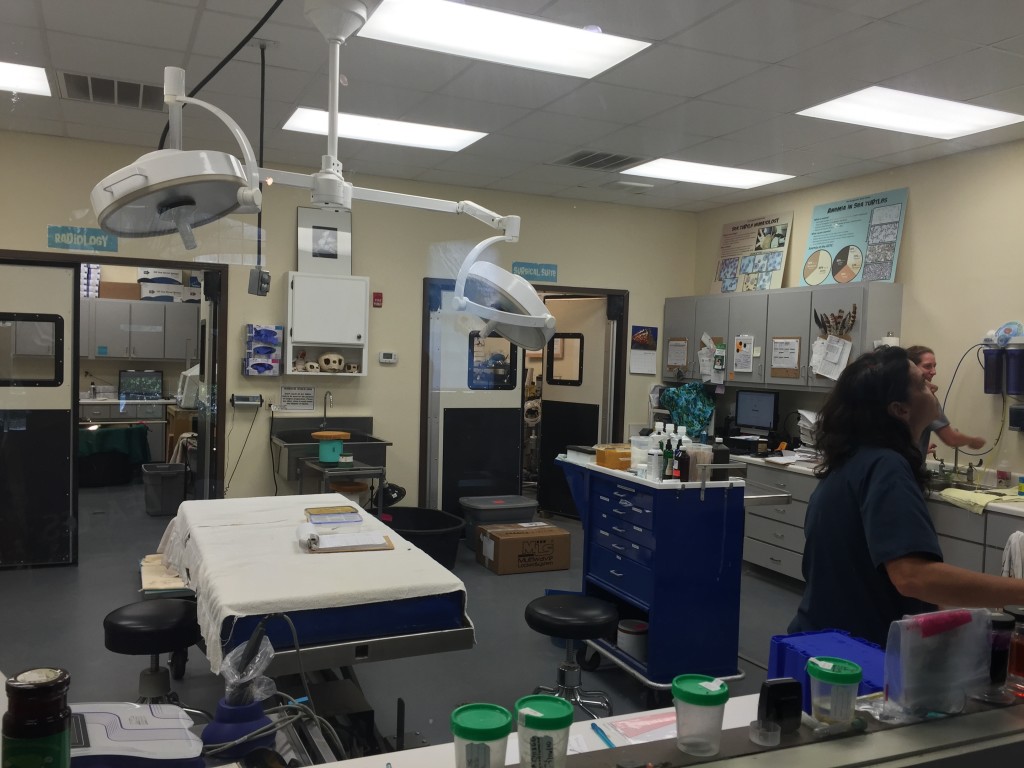 That's what I should have been. A turtle doctor. Or at least I could have handed competent turtle surgeons the necessary sharp objects while wearing my most concerned face.
Then we went out to see the Betty Ford turtle rehab center.  No, no.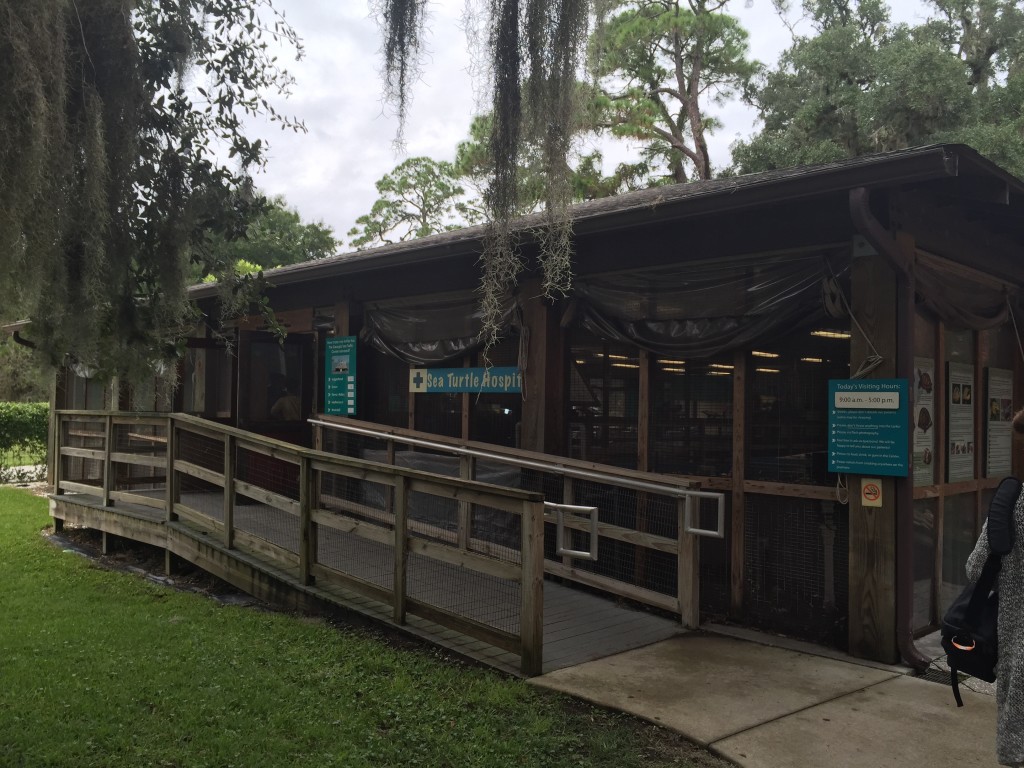 Not that kind of rehab center.
It's a hospital for goodness sakes.
This place takes in injured turtles of all sizes. Injuries resulting from natural predators but most likely, these patients are victims of an unfortunate encounter with marine debris that one of us left behind.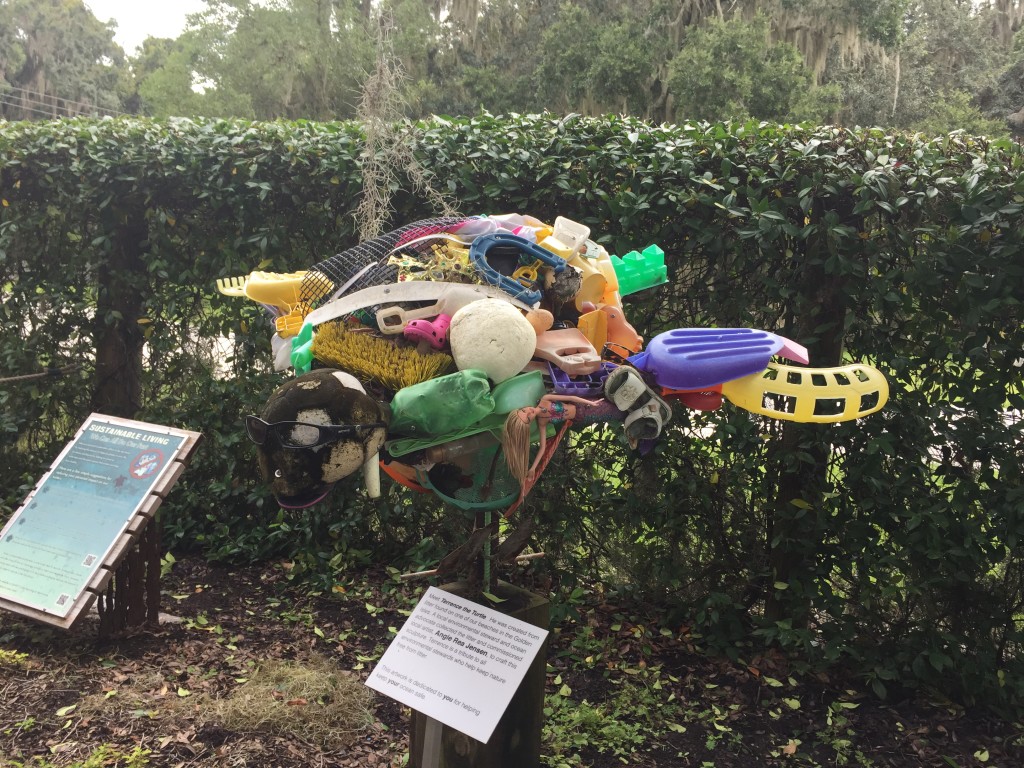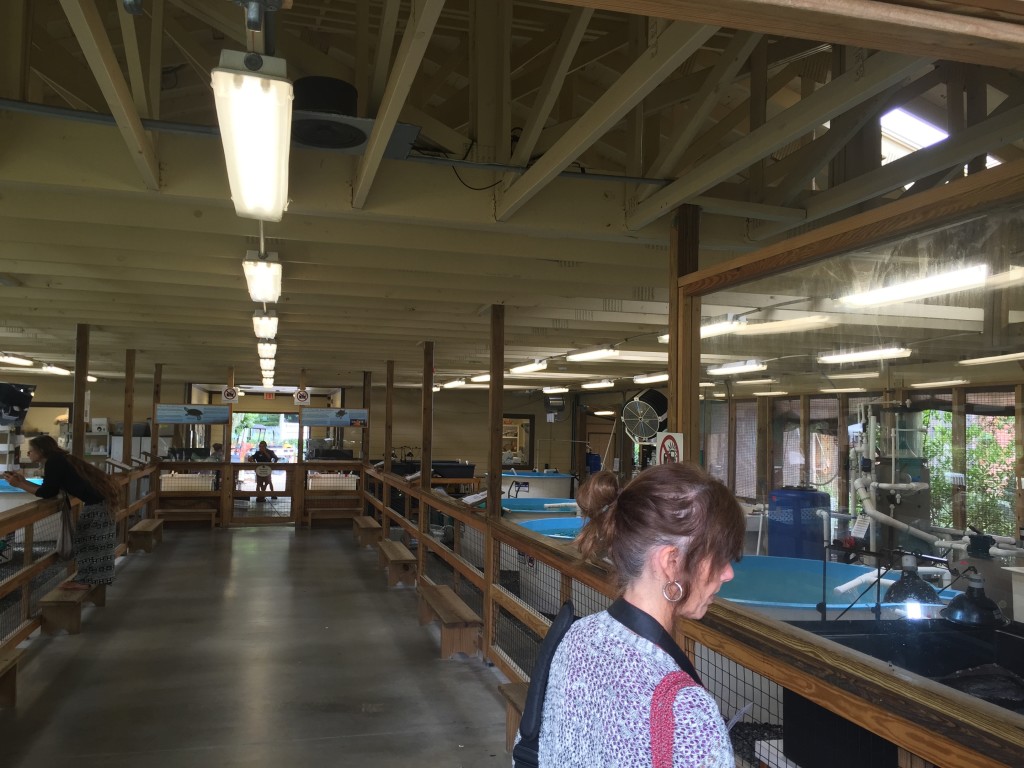 We visited on a Thursday and the next day they were releasing six rehabbed turtles back to the sea. So excited for the turtles but as I looked at them, I couldn't help but think they have no idea.
This is Drifter the day before he was released.

I love that he broke the surface to breathe — looking in my eyes — so I could tell him you're going home. He winked at me. Did you see it?
I signed Drifter's card and knew all would be well the next afternoon.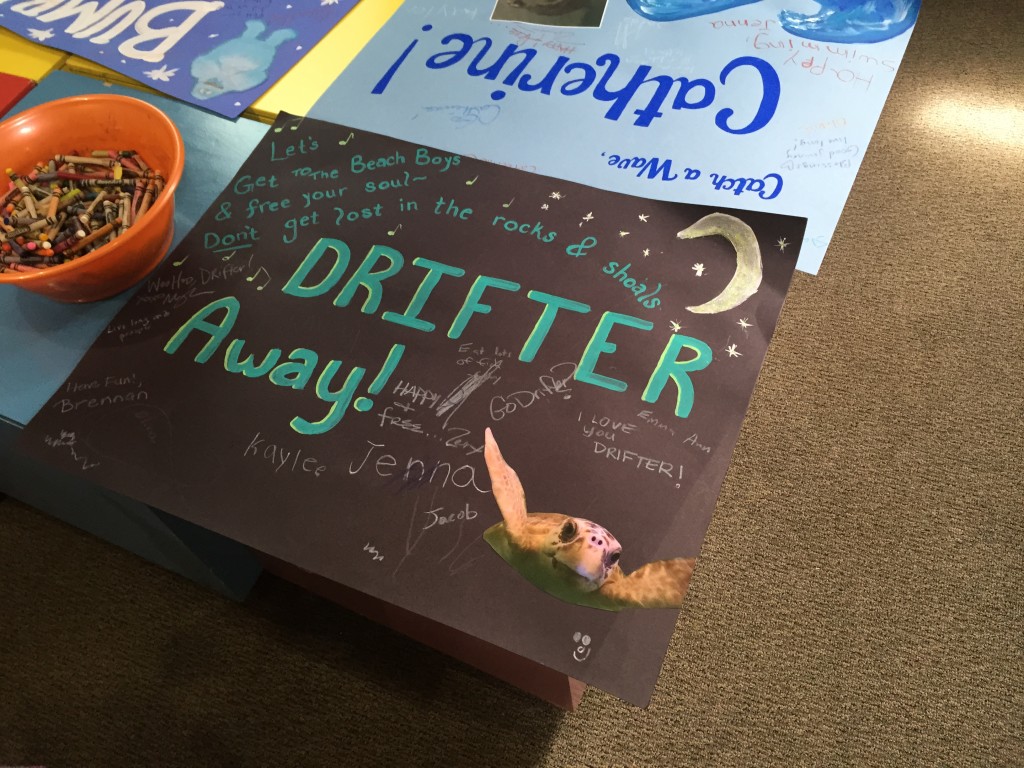 No we didn't make it back to Jekyll for the release but we had our own going away party for them.
Sister and I when to the amazing Jekyll Island Club Hotel and toasted to Drifter's drifting away.
A healthy, hardy drifting away. Not like he was still sickly hardly moving drifting away.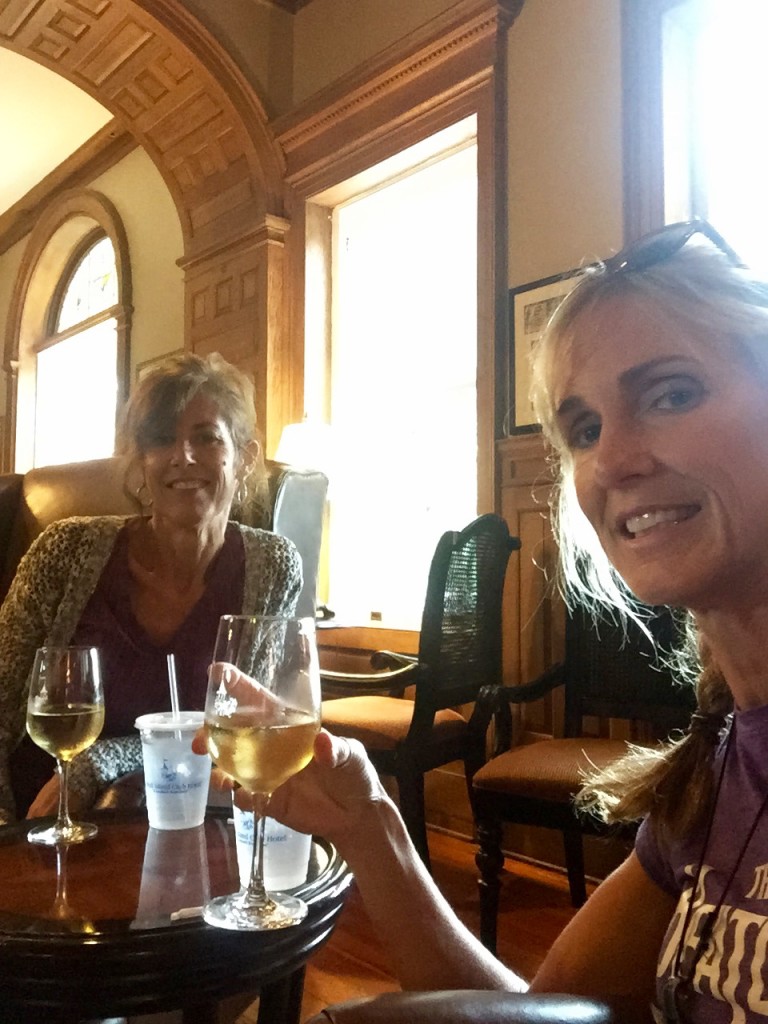 Why do I love turtles?
Quiet.
Kind.
Curious.
Good swimmers.
Hard shell, but really a big softy on the inside.
Kind of what I like in peoples.
Have you ever seen a sea turtle in wild? Laying eggs? While you drifted through the water on a kayak?
This goes out to Drifter wherever in the great Atlantic you are today.