comments
I've seen where @susannabarbee and @jaimemckee have been doing a Stream of Conscious weekend link-up.
I met these two women at Type-A Parent Blogging Conference a year ago. It's been fun to see how their social media/writing/blogging careers have progressed in the last 12 months.
And me?
Well  . . . .
So I'm going to hop on their linkup this beautiful afternoon and take a well-deserved break before I start transcribing an interview.
Setting the timer for 5 mins and just writing.
Wait a sec — I've got to set my timer.
GO
I'm sitting outside on the porch because it is absolutely gorgeous out here.
A little warm, but I'm shaded and heck. I just like warm all over cold and wet.
While out here, I've noticed a number of bikes going by.
I've writen about riding my road bike, but I haven't talked about my other bike. My cruiser.
See.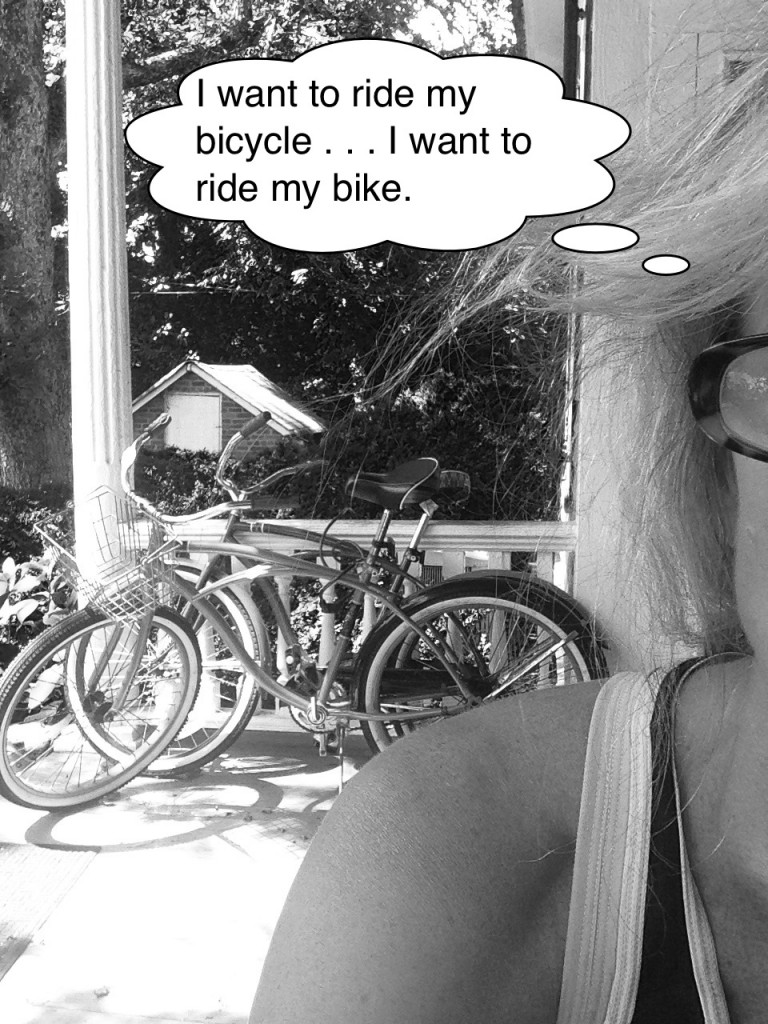 I try to ride this guy when I have little errands in town. I ride it to the bank. The tellers love it. But you do have to balance on the curb while the little door swings out. Then I drop letter off in the box, and cruise to my workout at the gym.
You know what brought the enjoyment level of my bike to a new level.
A basket.
Now I can drop all my little trinkets in there and head off.
Now I do feel a little like the witch in the Wizard of OZ and I must look a bit silly but I'm okay with it.
Because I feel so young on my . . .
Okay. Not the most inspired writing. But it was fun. Just like me and my bike and a sunny day.