comments
I'm not a strong salesperson. But it's better to have dumb luck than no luck at all.
See, the TeamRMHC has a Facebook page. All of us raising money for the Ronald McDonald House of Central Georgia can keep abreast of one another's running and fundraising exploits.
I was stumped. How to I get a bump in my total?
Pies.
It came to me just like that. Written in Comic Sans nestled in a puffy little thought cloud above my head.
I could make pecan pies for Thanksgiving and ask donations for them like we did with the Arnold Palmer's in hot early September.
Once I came out with this great idea, I sent out a FB status announcing such. People signed up.
* * *
I baked for two night into the wee hours of the morning.
My recycling bucket after pie-palooza or the aftermath of a diabetic coma.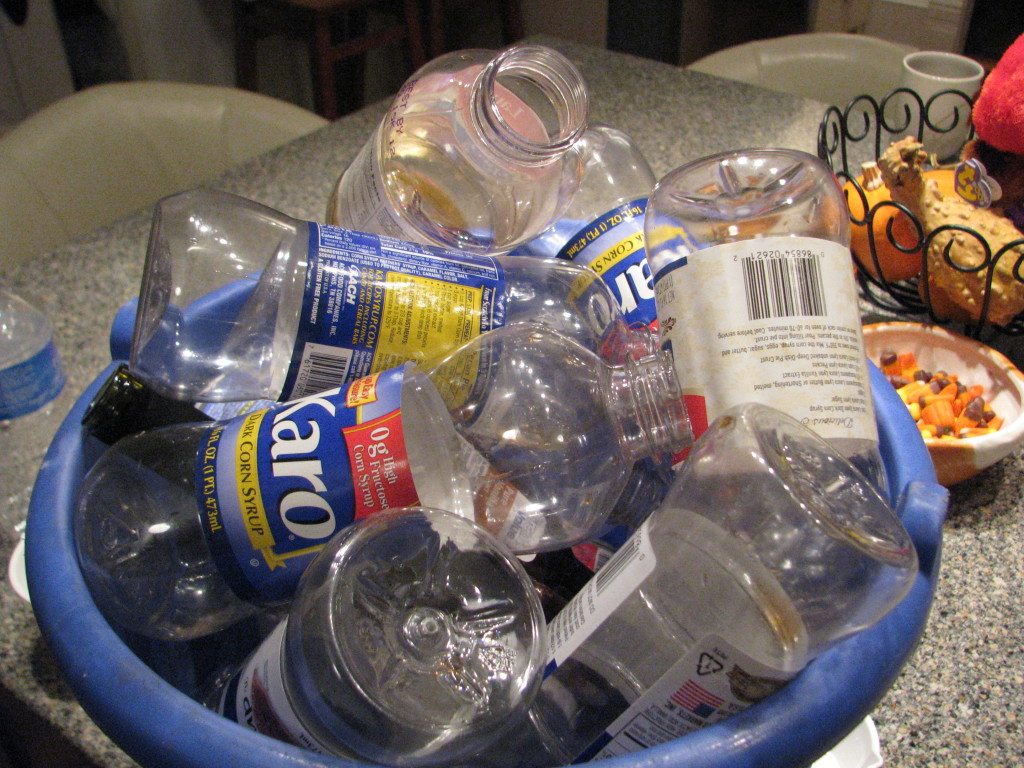 And then the fun started.
I got to deliver the pies.
*  *  *
I did a very, very bad thing.
Impromptu on the way to delivering first pie, I thought how cool to take a pic of everyone with their pies.
Bloggers are selfish like this. We think only of 163-views-a-month-important-selves and not about the people hanging out, relaxing on a day-before-holiday-holiday.
WARNING: The next few photos might restore your faith in humankind.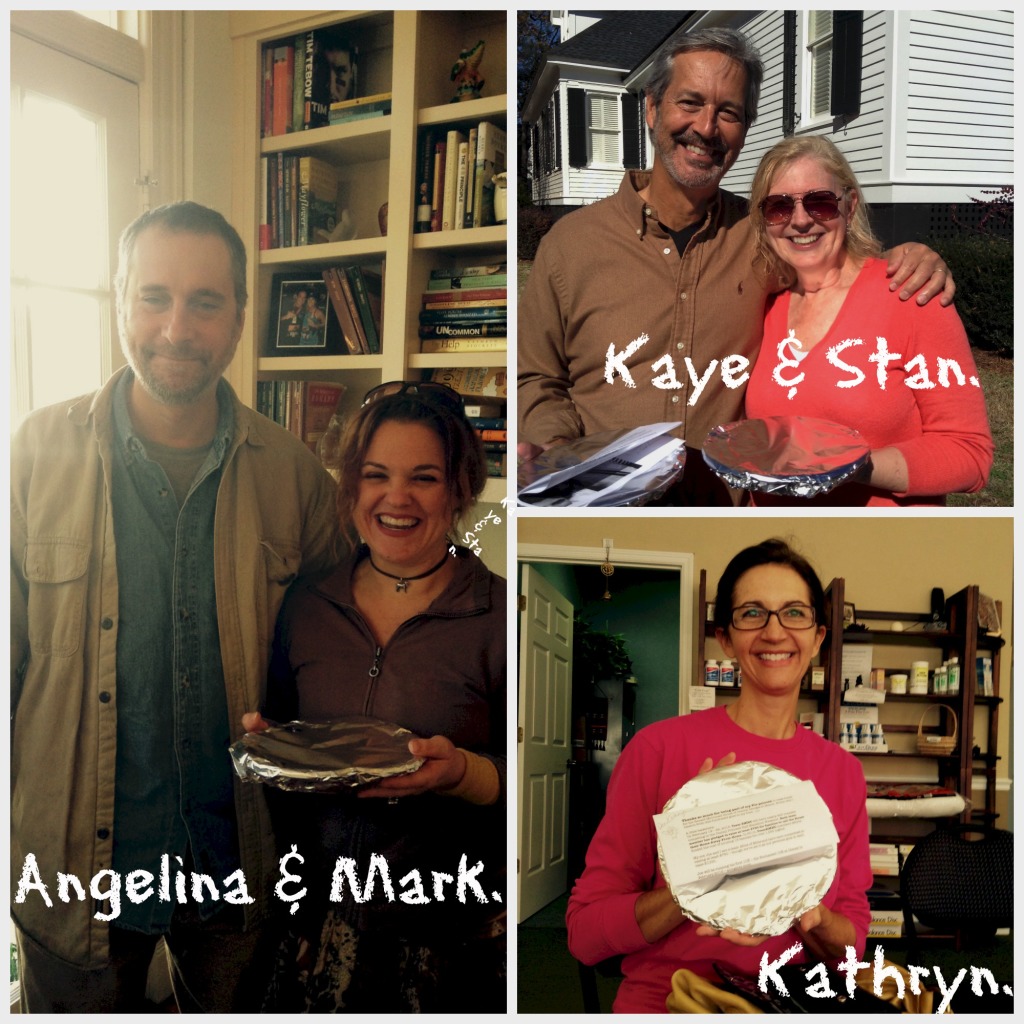 Angelina and husband, Mark:  Two wonderfully, creative souls. Giving people and goat lovers. Who had come to town and looked perfect. Not surprised by crazed pie, photo lady.
Kaye and Stan:  Stan looks like he stepped off the cover of GQ. Always. Hate that for him. But Kaye — one of the most beautiful women in town — had just stepped out of shower. I said throw my $5 Aeropostle sunglasses on and you'll look fab. Okay. She doesn't look fab as much as sexy.  Meow.

Kathryn:  At her chiropractor's office. But really look at the her placement of the pie in photo. Carol Merrill is green right now, my friend.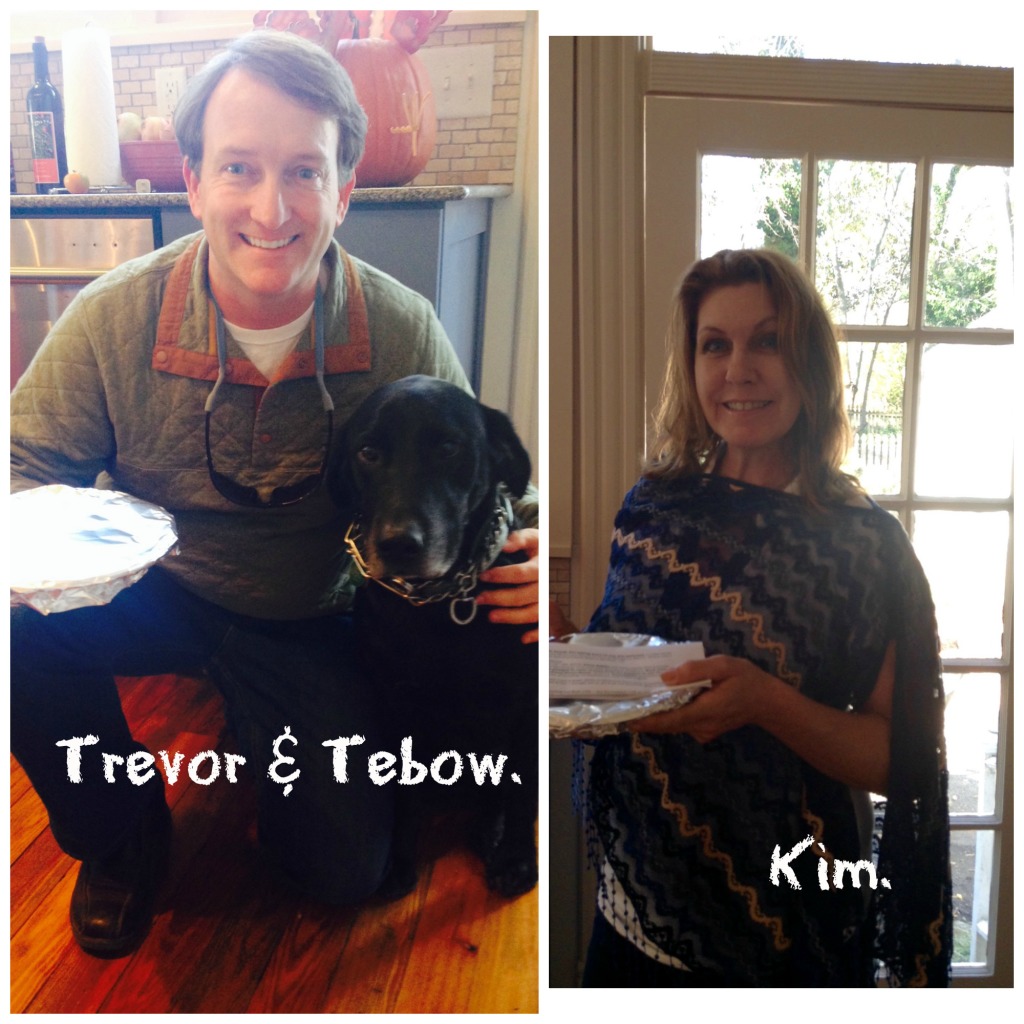 Trevor: Just want to let Trevor know that L.L.Bean called. You and Tebow made the cover of the next catalog. Can you see Tebow eying that pie?
Kim: Most fun, gracious friend. She also has a FABULOUS new magazine Design & Build. Everyone in the building industry needs to get to know this creative visionary. Don't make me say "I told you so."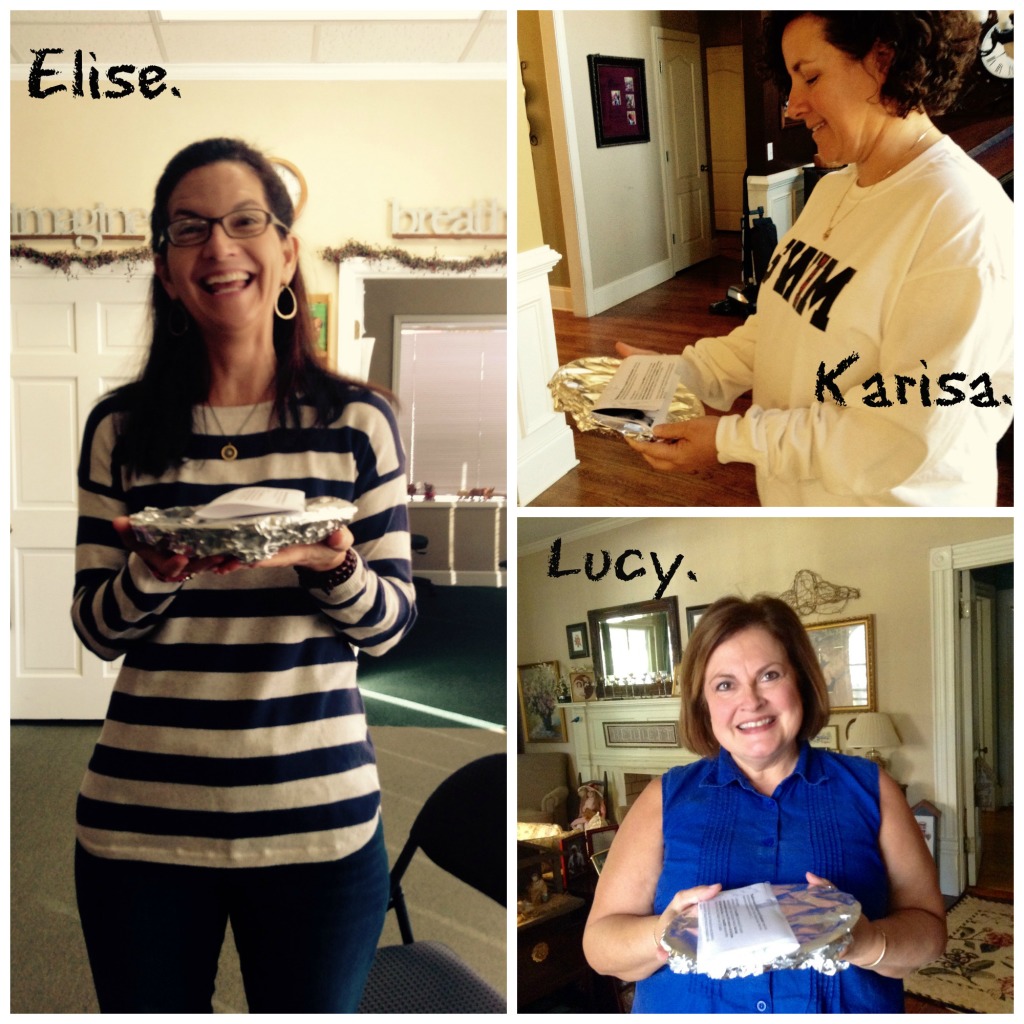 Elise:  Chiropractic yogi. I would add she is all that is healing, generous and light. But that would be redundant. Well, what the heck? Elise is giving, loving and makes my neck much, much better.
Karisa: Giving, giving, giving with our musical youth. She is the band director for middle school. The studentz and parents adore her. Nuff said.
Lucy:  As a teacher and her personal life, she looks at your child and sees the most unique, masterpiece created. Nuff said.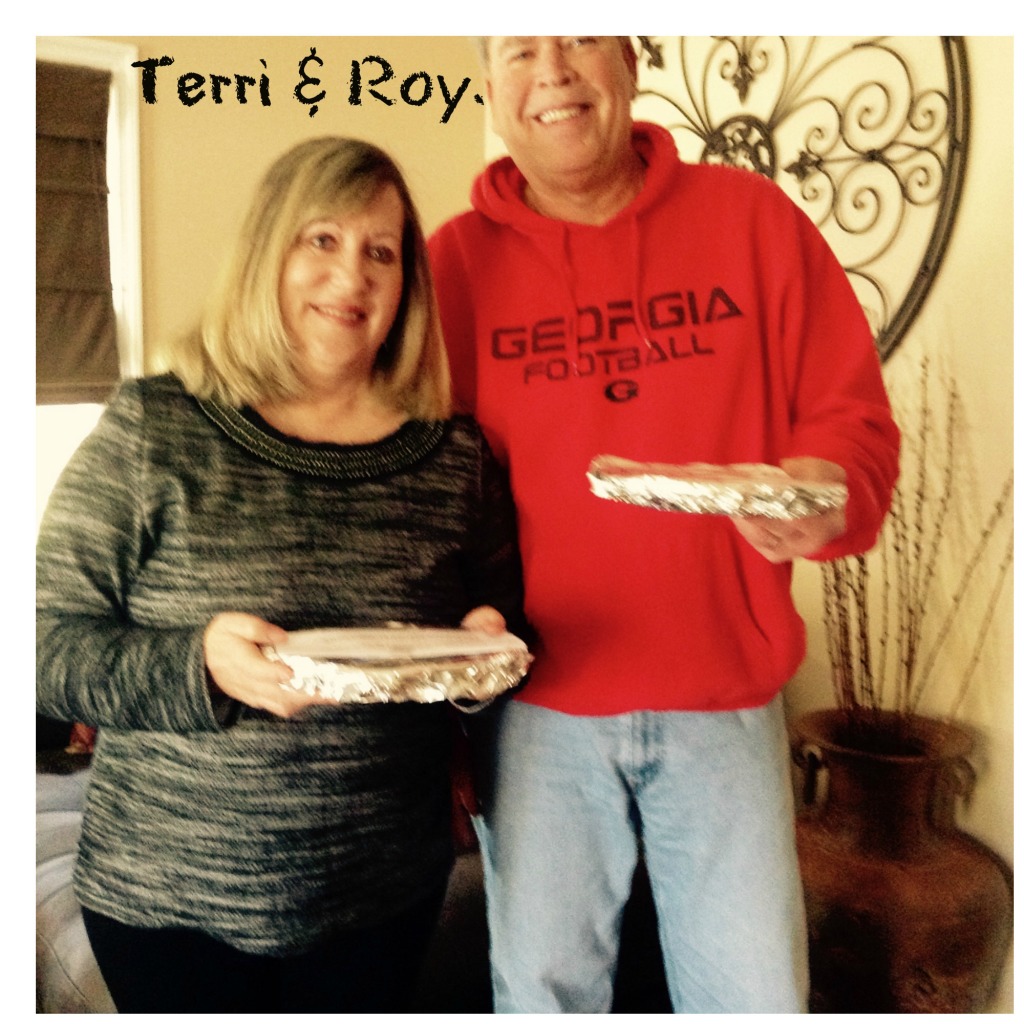 Terri and Roy: Two of the biggest Georgia Bulldogs you'll ever meet. But that's okay because they have two of the biggest hearts. Terri survived five days a week with my daughter as her 3-year-old Preschool Teacher. And she still bought two pies. Nuff said.
Dana:  When she heard I was saving pop tops for the Ronald McDonald House, hundreds if not thousands appeared at my door. She and Aubie parent a blended family of four girls. Effortlessly. Or at least it looks that way. Thanks for always thinking of RMH.
Sarge:  When I put the call out about the pecan pies, Sarge suggested a swap. One of my pies for a pumpkin roll. And so we did. Okay, I'll admit it. I'm glad we did.
Katie:  No. I don't have a picture of Katie with her pie because Tebow ate her pie. Well, half of her pie. Even I knew enough not to give Katie a half-eaten pie with doggie spit on it. She donated anyway. She'll get two pies for Christmas.
Debbie:  She bought two pies and I delivered them Tuesday. Before I thought of taking pics. Thanks so much xoxo
How much did this Pie-palooza raise?
Are you sitting down?
If you are standing in some Black Friday checkout line, lock your thigh muscles to steady yourself.
Grand total RMHC Pie-paloosa . . .
$ 588.00
Whoop.
So all you pie-eating-people raised 37 nights (over a month of nights) for families who can't afford the $15 per night RMH fee.
Giving those pies out felt like I was in the middle of a Frank Capra movie.
For those of you who don't know who Frank Capra is think Quentin Tarantino light.
That's a joke. Just google him. (Frank Capra not Quentin Tarantino)
It is A Wonderful Life.
Pies for everyone.