comments
"Great Recovery" a male voice called out.
Already dismounted, I ran to transition pushing my bike along in my right hand. I always do this. But it was hot and humid yesterday — and I was a little tipsy-tired. My bike started slipping. As I tried to grab my bike, my bike shoes slipped on the pavement.
I'm falling. Love when that thought pops into my head.
For some miraculous reason, I fell forward into a somersault, grabbed my bike and ran toward the bike in entrance.
That's when I heard Great Recovery from the crowd.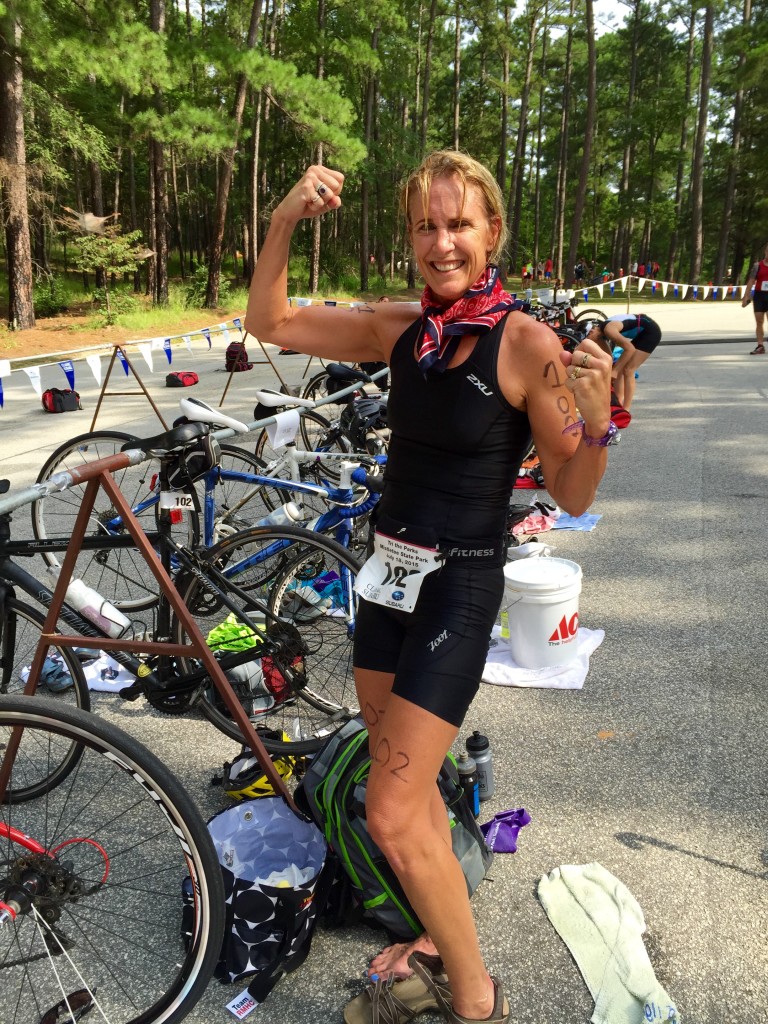 After changing shoes and running out of transition to start the 5K — this is what echoed in my thoughts.
"Dad you must have jumped this thing 50 yards!"
"Ah, that's nothing to be proud of Rusty."
Fifty yards.
Except in my mind it was . . .
"Great Recovery!"
"Oh, wiping out going into bike transition is nothing to be proud of sir."
Nope . . .
Standing atop the transition rack, I acknowledged to myself.
Great Recovery.
The sad part about the above photo is that my right knee is the scraped and bloodied one — and you can't see it from this pic.
Great Recovery.
I really wanted a photo with the 81-year-old racer whom I chatted with on the beach. She started doing triathlons when she was 60.
So see, it's never too old to try a tri.
Or wipe out going into transition.
Though that's nothing to be proud of.