comments
I'm a creative type. I love to write, take photographs, draw and paint. Not that I'm equally adept at all mediums.
I had a painting of mine hanging up in a room of a shared house in graduate school. One of my friends saw it and asked, "That's cool. How old were you when you painted that?"
Like 23.
But there are lots of folks out here in the rolling hills and vales who are fabtabulous artists.
Melindia Burnett is one of those peeps.
Lindy is an amazing illustrator.
Before moving to Madison, she did killer things in Atlanta at the Portfolio Center and beyond. Out here, she lives in a Never Neverland space holding amazing art camps and after school art programs for elementary school and up.
This fall, famed animator Ed Murrieta visited her studio with some of her students for an afternoon. I asked if I could come. I wrote a little squib for the paper about him and had meant to blog about it — but darn life got in the way. Murrieta started with Disney and has worked the Cartoon Network, Warner Bros., Nickelodeon  . . . yawn.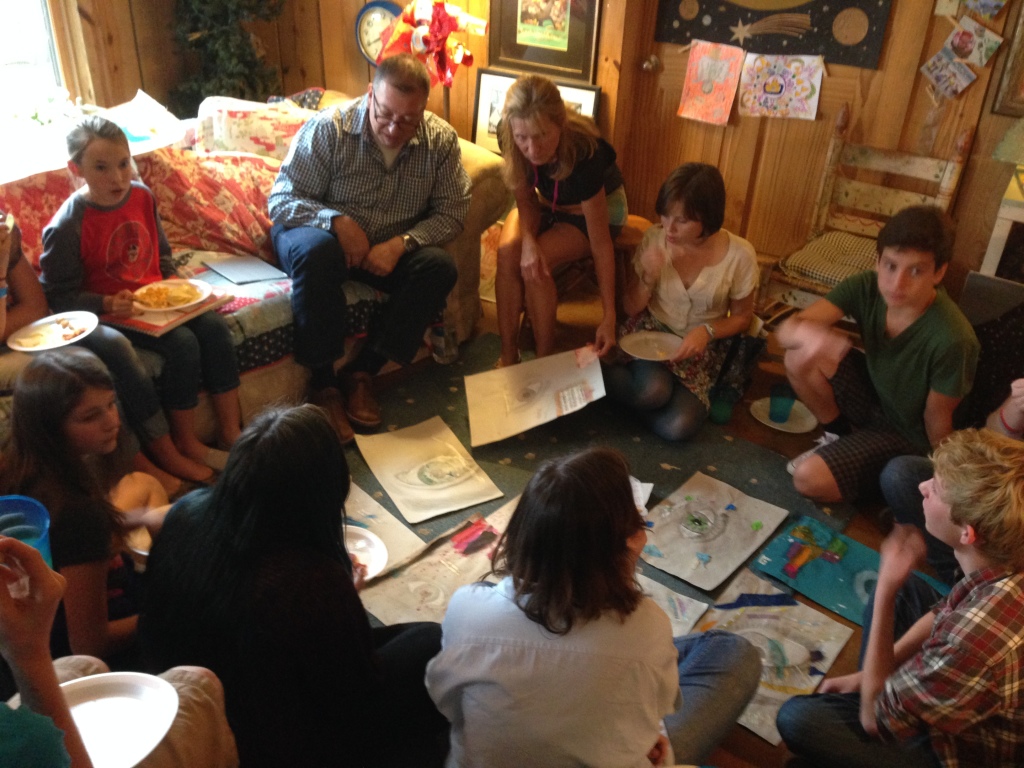 No sillies. He was amazing. An artist who studied with one of the last classes at the Disney animation school was instructing us on the importance of life drawing and study of form moving through space.
All in an art studio in a cow pasture in Morgan County.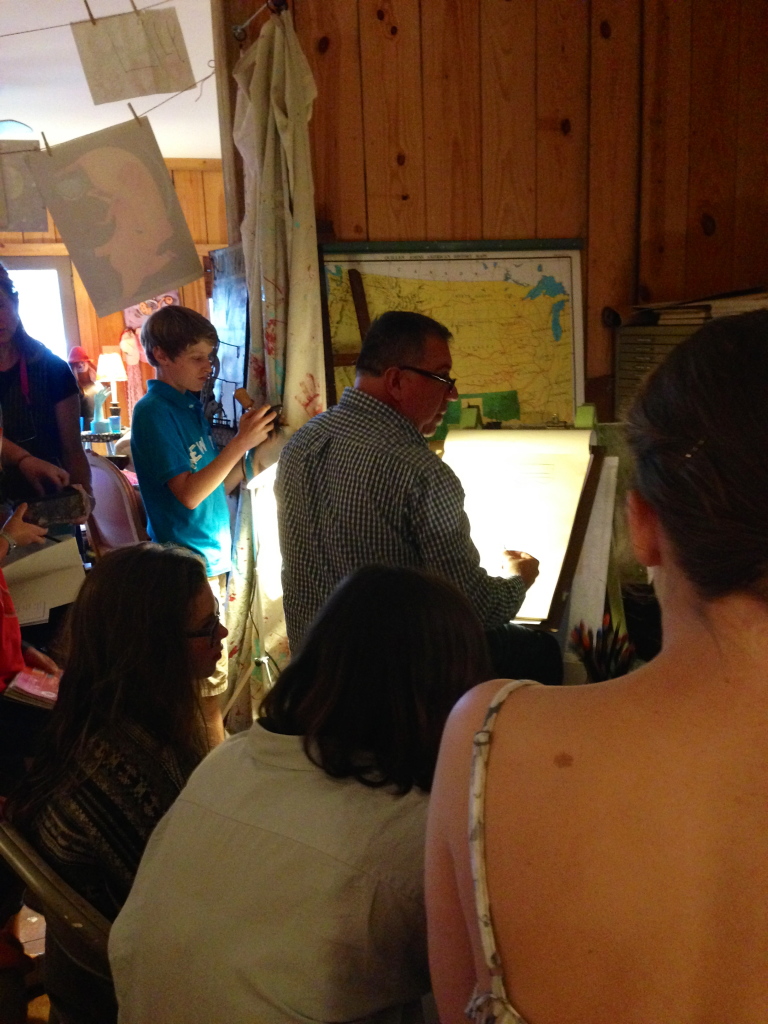 When I asked him why he drove out here from Atlanta on a weekday afternoon to talk to a handful of young artists, Murrieta said with a smile,"It's hard to say no to Lindy."
Tell me about it.
Her students were having an art show December 14 at the Madison Artist Guild to sell art they created at her after school program.
That's when I got an email from Lindy asking if I would mind making four gallons of hot chocolate for the show.
No problem. I must have her completely snowed if she thinks I'm the kind of together person who whips out four gallons of hot chocolate and transports it to an art gallery opening like Martha Somebody.
But like Ed said — it's hard to say no to Lindy.

To my amazement, it was really, really good.
That could have been because the last time I dared have a cup of hot chocolate is was 1982.
I got to the space early, because I had the star of the show the hot chocolate. At least that's what Lindy said to me. And I chose to believe her.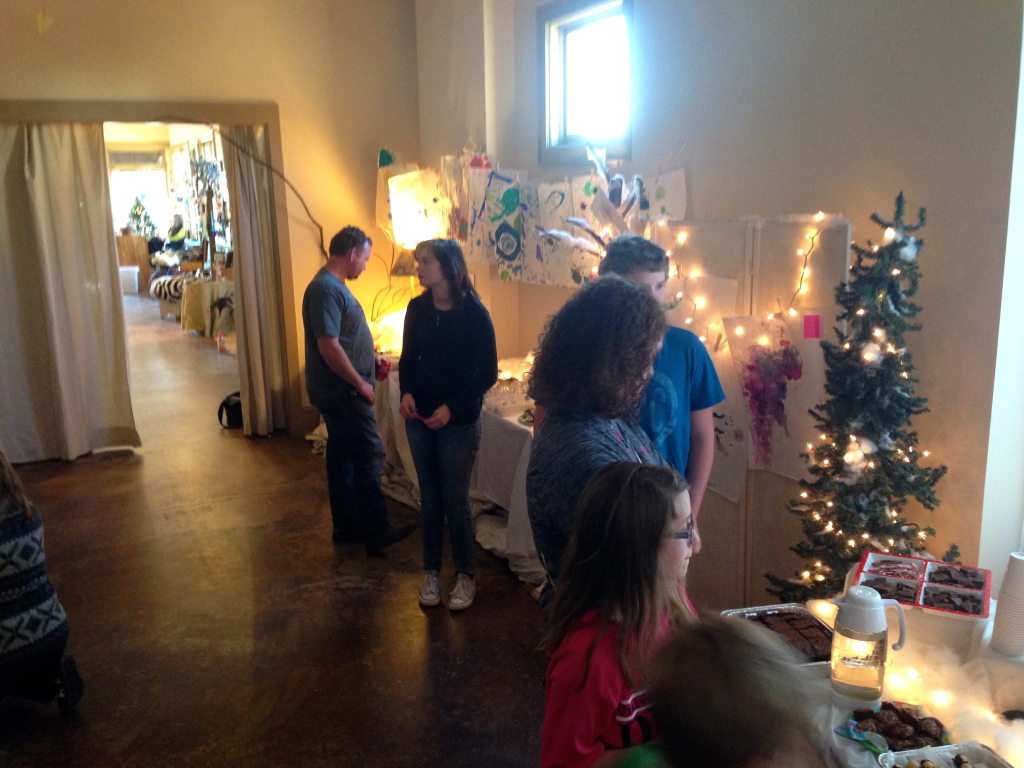 The awesome thing about getting there early was that I got to preview the art.
And I fell in love saying to Lindy, "I want her!"
Since I brought hot chocolate early to show, I got a preview and snagged this hip chick for my office. Adore her. pic.twitter.com/YbnlNJl9F7

— Jamie Miles (@SouthMainMuse) December 14, 2014
When I came back later with the family, the joint was jumping.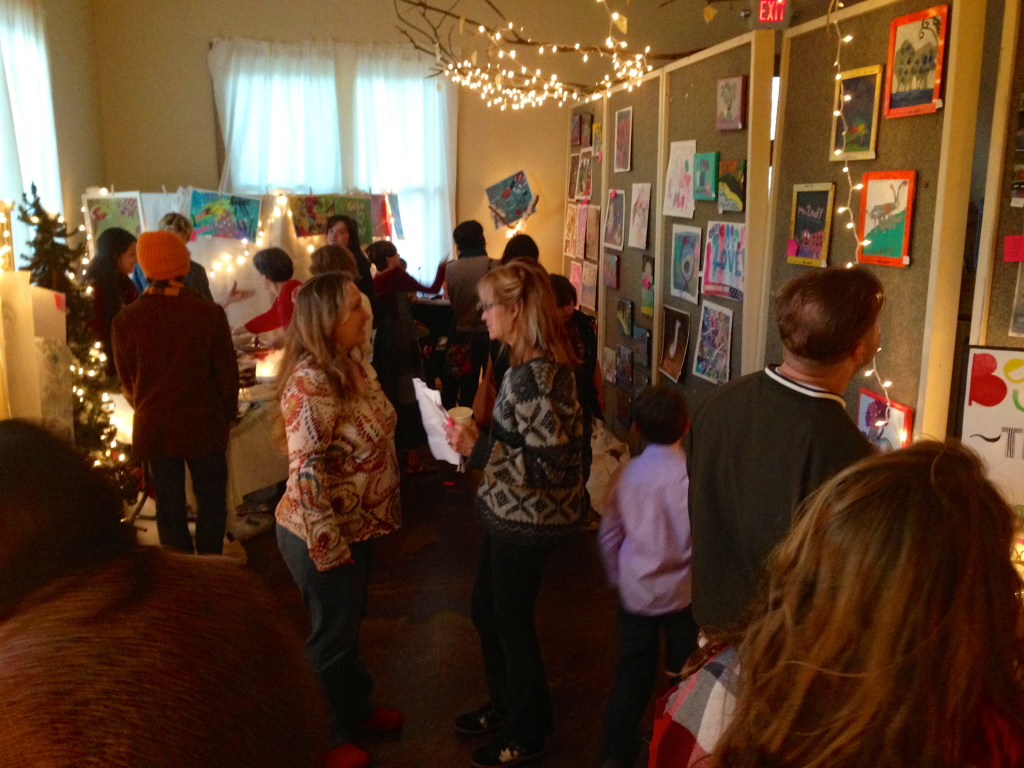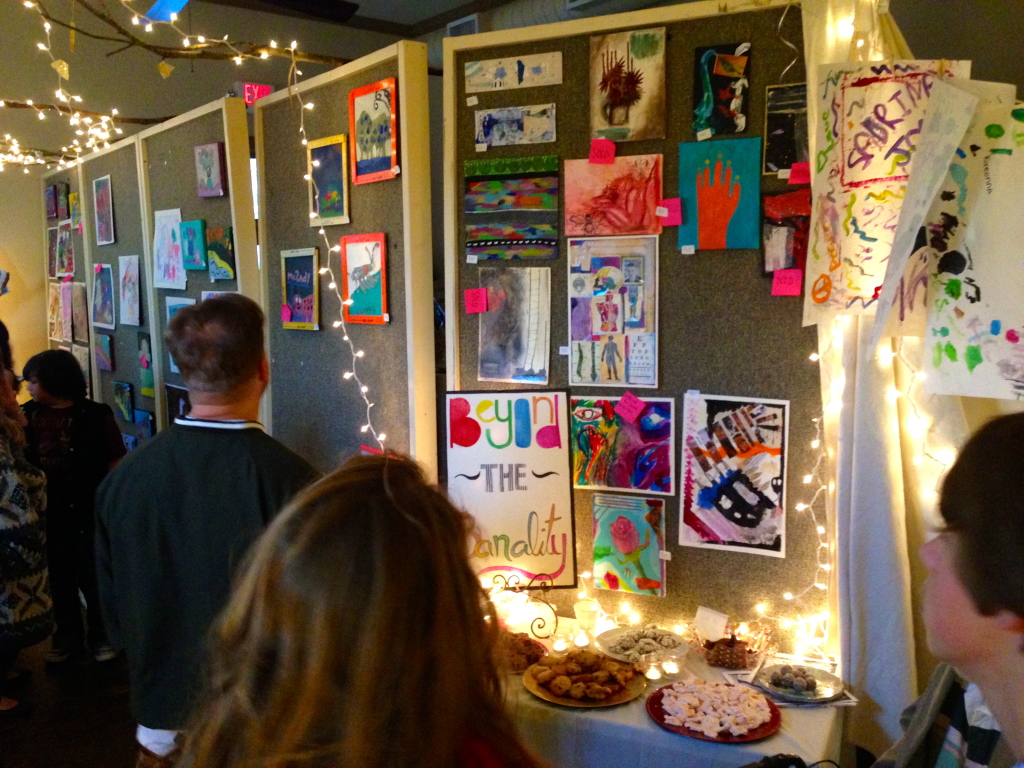 The really awesome part for me is that I got to meet Kire'ana, a local 7th grader and tell her how her painting stole my heart.
The colors and the personality of the girl on the lounge. She's in my office right now (the painting not Kire'ana, silly) and she makes me so happy.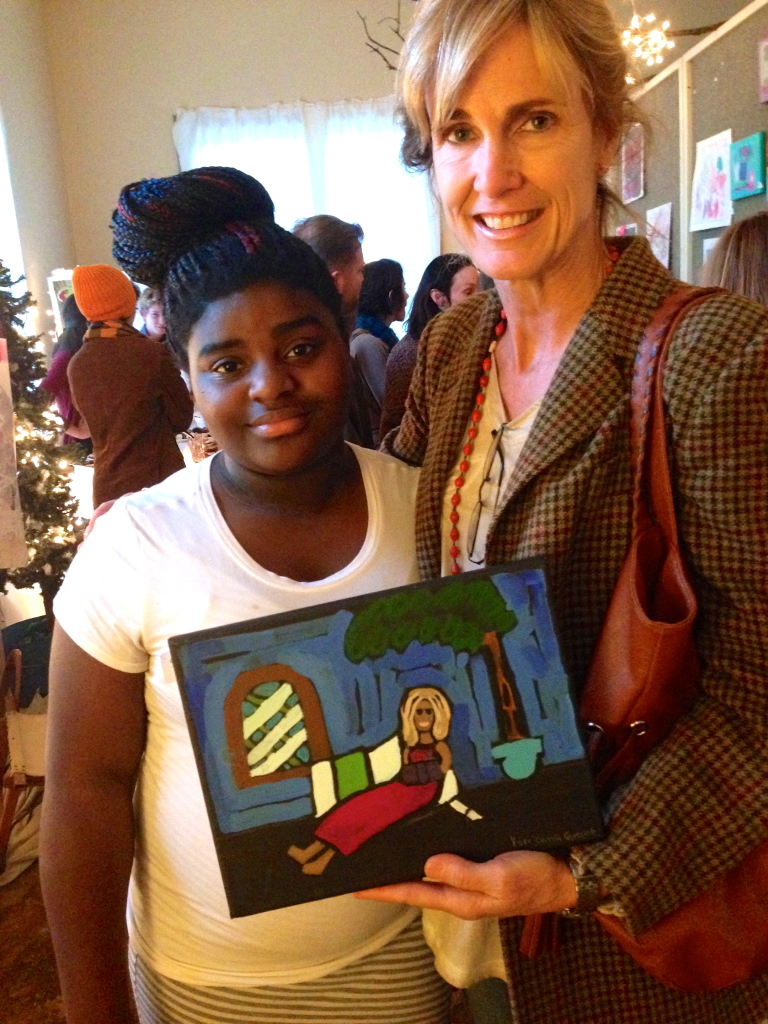 So we've got the art happening out here in Morgan County.
What ya think?