comments
Oh dears. I shan't even look at the last time I posted.
I need to go back over the last few weeks and put a few great things – down.
Ten Things Thankful: Fall Break with the Kids Addition.
Hadn't visited my sister and nephews in Sarasota for a while. So the two youngest and I piled into the 2001 Infiniti and headed southward down I-75.
10. So thankful said Infiniti ran great all 8 hours.
Nothing like having a car that's paid for and runs great.
9. Electronic devices.
Though I believe hand-held, mind-numbing devices will be the end of the civilized world – they do come in handy on an 8 hour drive.
8. No bloodshed.
 No bloodshed on drive down I-75. Thanks to the evil electronic devices for kids and talk radio for me to listen to. With no satellite radio in my 2001 wondermobile, I take what I can get in range. Which ends up being a little NPR, Hannity and Sports radio. I find the truth is somewhere in between.
7. Florida is good.
Okay. There has been way too much change in the state of Florida since my birth. Good change being the advent of my nephews, central air and Disney. The two latter have been the catalyst for most of this change (good and bad), but that is another column entirely.
Sitting out at my sister's house, on a lake, in a quiet hood (except the occasional shrill of the a Sandhill Crane) reminds me of what was good in my childhood.
6.Siesta Key.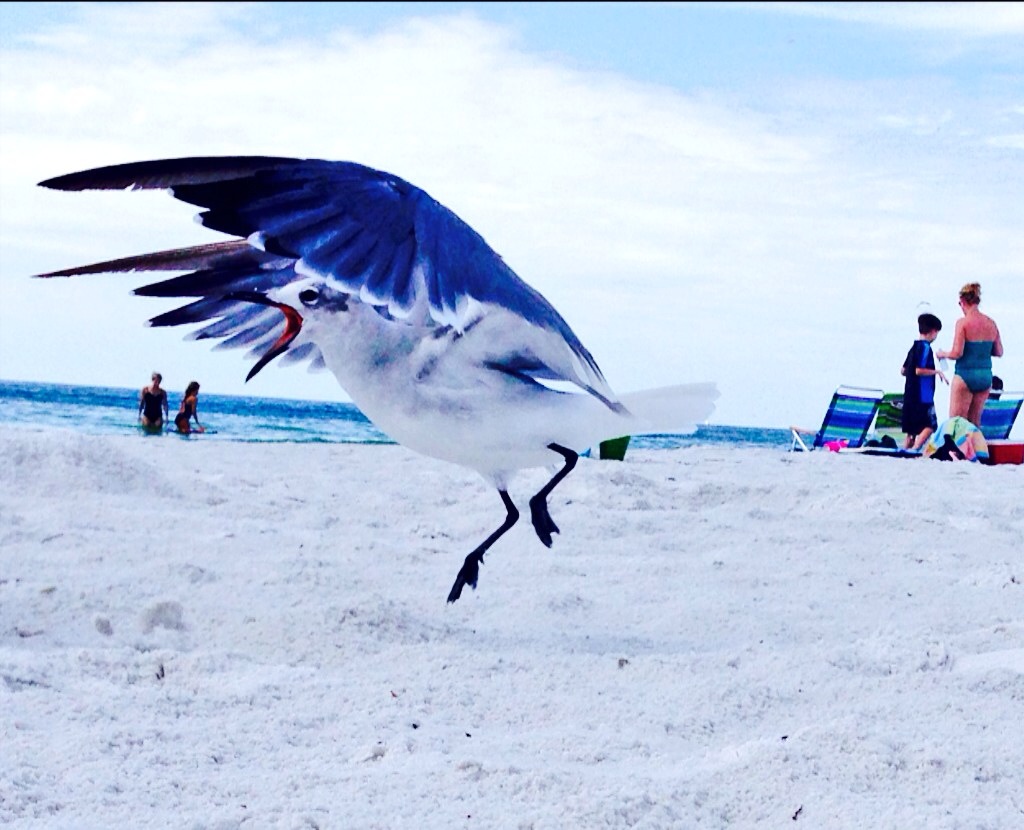 Siesta Key is the bomb. This from a girl of the Atlantic Coast. Just one afternoon there with my toes in the sand and the sun damaging my neck, makes up for 25.8 rainy winter ones in Central Georgia.
5. LegoLand.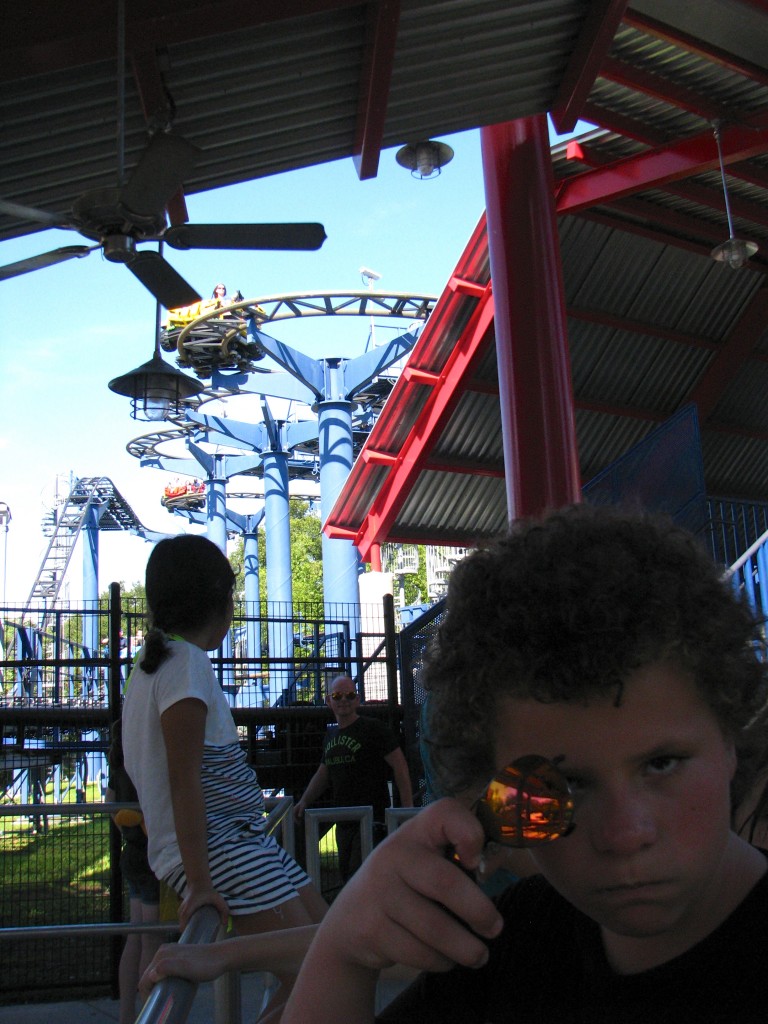 This requires explanation. You know how mothers wring their hands and wipe tears away as their child graduates from elementary school. Seems like I do that with theme parks.
I figured that the kids and I would do a theme park as we headed northward. Busch Gardens would be a likely stop and my kids would love it. On the other hand, I was far more calculating. I didn't mention Busch Gardens and only suggested Legoland saying I had a great coupon deal, which was true.
Here's the motive behind the madness of a middle-age mom wanting to go to Legoland. I realized this is the last time my 10 year old would probably even consider going to a theme park that's target market is 4-year-olds and grandparents with lots of money.
I love Legoland. There I said it. And this was the last time, I had a legit reason for going.
4. Never underestimate the power of a water gun fight.
The kids were complaining, as a teen and tween are wont to do at Legoland and then we found the Chima water gun ride.
I now know the key to world peace is to get all the countries – the crazies and borderline crazies – into a room with water cannons.
Everyone will be laughing and best buddies in the end.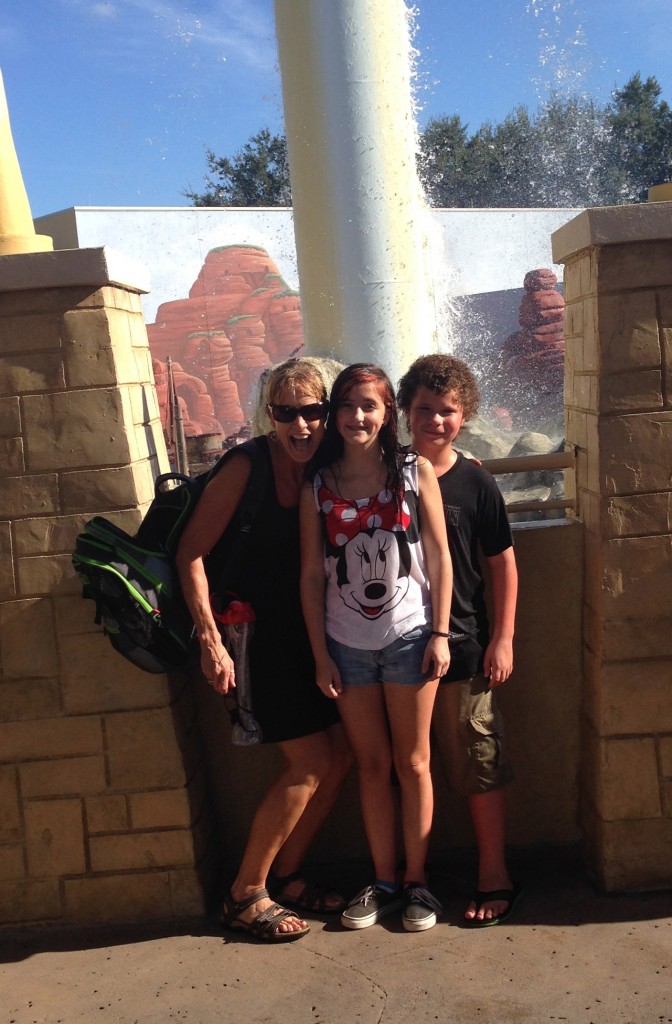 3. Did I mention the water cannon ride? Adults enjoyed this more than the kids.
2. I lost my keys.
Yes. After a full day at Legoland, it's a slight bummer to go out to your car and discover your keys missing from your backpack. But thanks to my always prepared mummy, there was a spare in my wallet.
1. Margaritas.  Well, actually a margarita. As in one. The kids and I pulled off the interstate for a night's stay in Gainesville. As I went out prowling Archer Road like the huntress I am – I spotted a Chuy's. We voted and decided a sit down meal was best way for mom to recoup for the day.
Filled with chips and with a slightly happy margarita mind, I was glad that we had taken off four days ago.
Thankful even.
Road trips, yea or nay?