comments
I must confess.
Last week, Friday and Saturday were great writing days but those were the only days I wrote so damn-the-torpedoes towards my weekly word count.
Inspite of that lackluster showing in noveling department, I jut out my chin and carryon with a blog post.
Daffodils
Look. They weren't tulips after all. 
But they bloomed and are beautiful so all is cotton candy.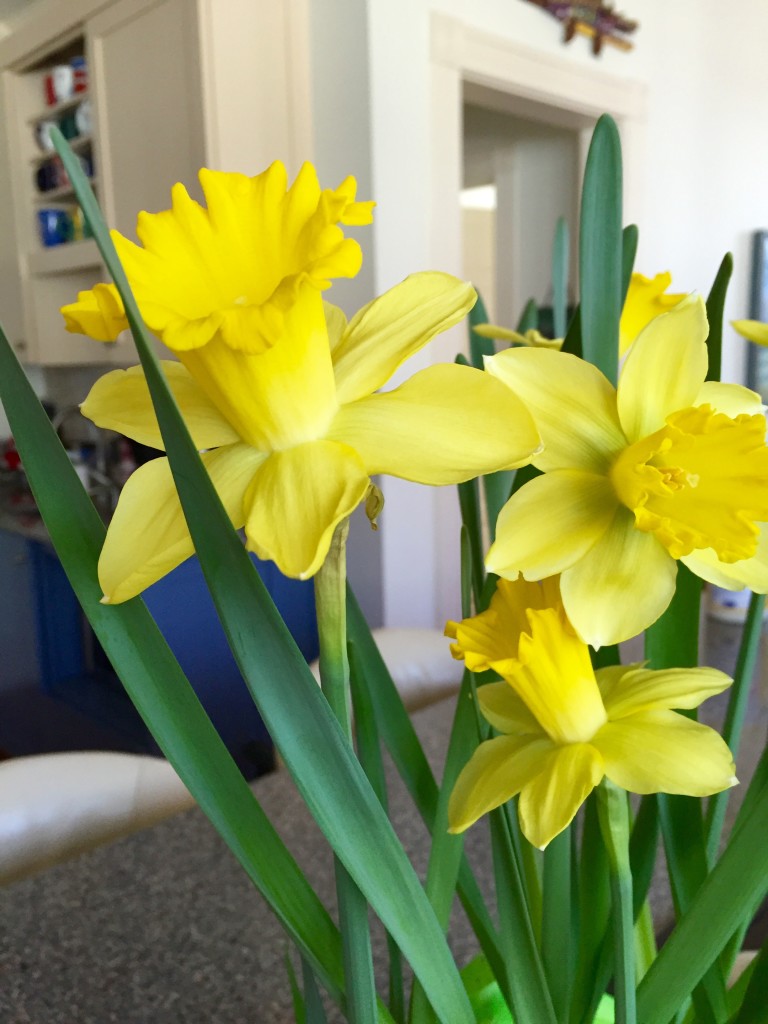 As far as the seeds in the garden, I think a few have sprouted but not certain so will hold off popping any champange corks for that.
Goodwill hunting.
My daughter loves to shop the racks at Goodwill. Again I must confess, what I usually do is head to the books.
I leave with about three or four — or five. They accumlate, stacked by my bed. I try to read them one-by-one. No skipping around. Last week, I finished The Hours.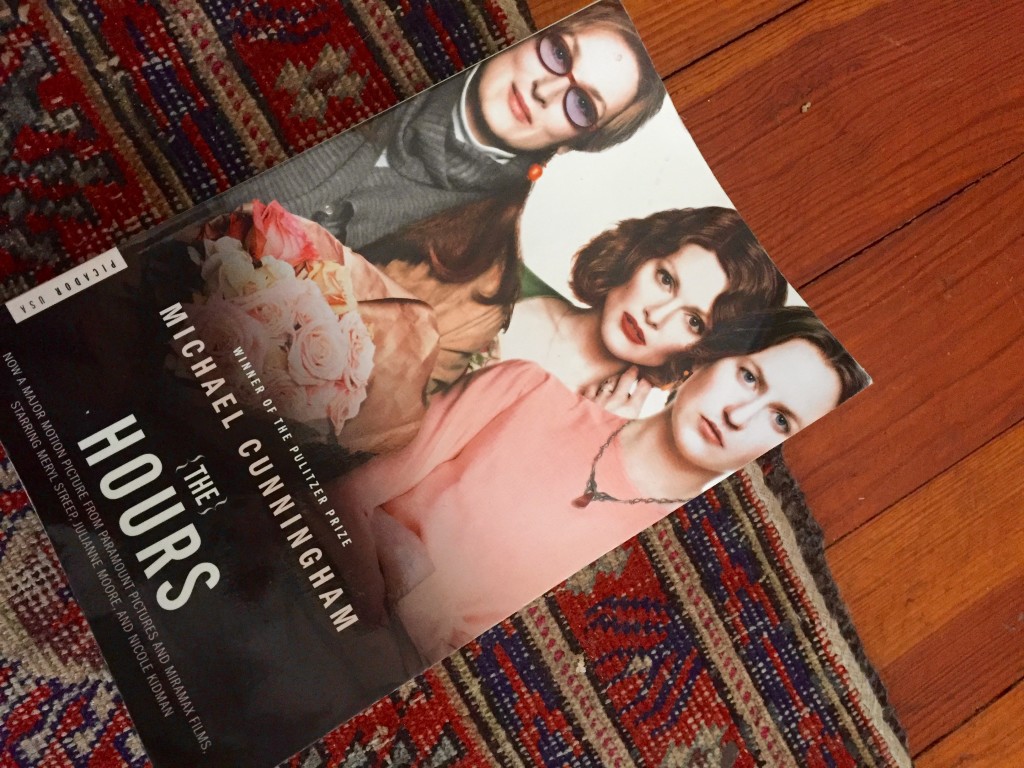 When deciding what books to buy, I take in account everything —
What POV is it? Do I know the author? Is it a current best seller?
At times I take into account nothing at all.
This book was much more in the I-know-nothing-about-it category. I did know it had been made into a movie. One that received Oscar nominations. I saw Meryl Streep on the cover along with Julianne Moore and an unrecognizable Nicole Kidman. Why do I put this book on my things that stuck with me last week?
Hmm.
Well, if you aren't a writer you might want to skip this.
I started reading this book I knew nothing about and the writing blew me away.
It opens with Virginia Woolf and well, if you don't know anything about her life as I did not — all of a sudden you find yourself googling her to find out if this really happened.
The story follows three woman. Virginia Woolf, Mrs. Brown and Clarissa. And how their lives loosely weave — yet fiercely tie — together.
I try to engage my writer's mind when reading. With The Hours, I shook my head at how Michael Cunningham put me places. Clarissa entering the building where her very dear friend Richard lived. Richard a gifted author, sucumbing to AIDS.
At Richard's building she lets herself in through the vestibule door and thinks, as she always does, of the word "squalid." 
The next page described the lobby perfectly squalid. Not as you or I would have thought it squalid.
Perfectly as Clarissa would have observed it on her daily visits to see Richard squalid.
After reading more about Cunningham, I was relieved to learn he won the Pulitzer Prize for Fiction for The Hours.
I wasn't crazy. This was writing to be studied — if only the best I can study is rereading a page in the carpool line while looking up frequently enough so to not rear end the white Tahoe inching along in front of me.
Finishing the book this weekend, one of the climatic scenes had me close to tears. Not the action, though it was heart wrenching. It was the writing. Like one looks at a brilliant sunset and is moved just because of its beauty.
A book that moves me to do nothing.
Only to appreciate the skill with which it came to be.
Next up in the Goodwill stack.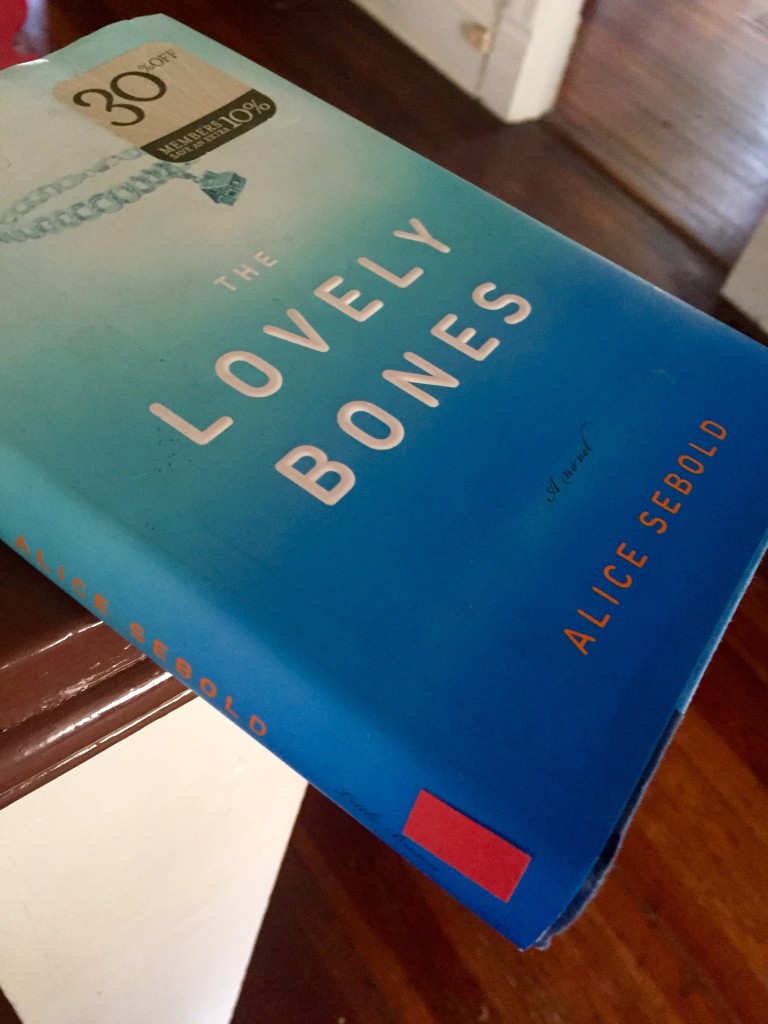 Have you read a book recently that moved you?
In good ways or bad?