comments
Never state an opinion that disagrees with scripture because God will set you straight —  like within 24 hours.
My last post stated how Hope overshadows Love.
That was Groundhog's Day, Friday, February 2.
The next day I participated in the Tybee Half Marathon. I say participated because I did not race. One does not race 13.1 miles on February 3 when one has prepared by walking a total of 50 miles since Christmas.
We started off on a cold and windy morning. I had the tunes going. I was moving forward. Cool. I can handle this. Then I was passed by a woman pushing a jogging stroller.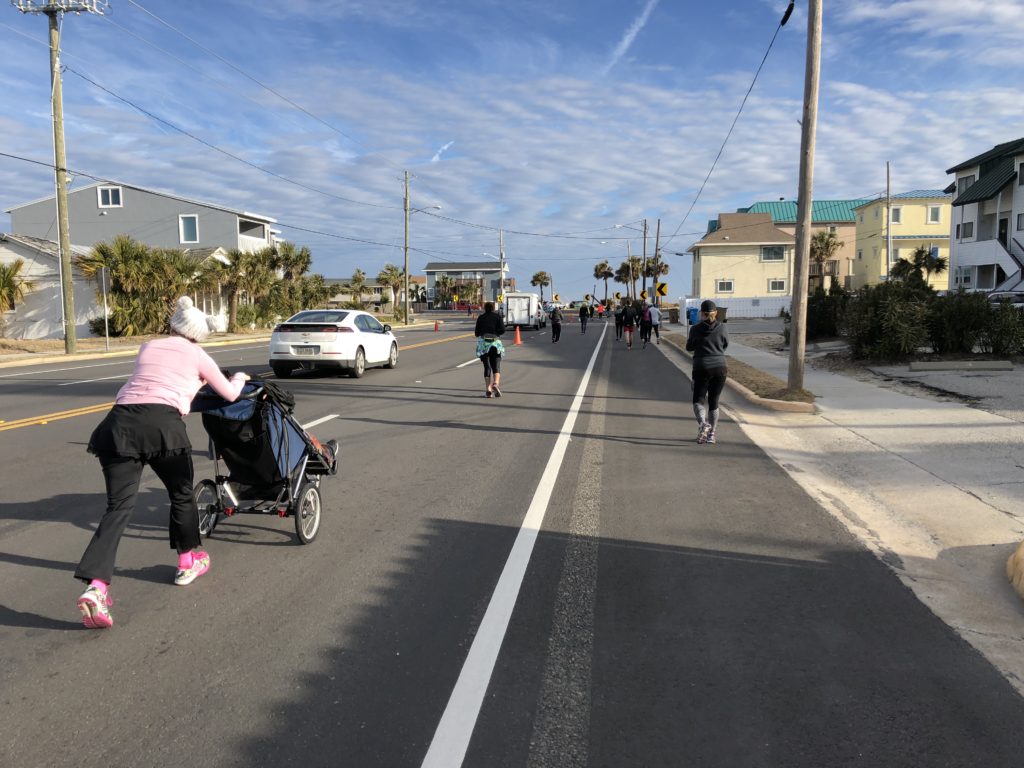 I took a photo of her because it was so funny, me being passed by the lady pushing a stroller. When my now 24 year old was a toddler, I ran with him in a stroller for two miles up and down the hills of Atlanta. Killer hard. Never. Ever. Again.
The race course turned and I noticed her profile. She was not particularly young. Not like the mother of a wee child.
She stopped and bent over the child. The runner mom rubbed her arms and with her face pantomimed "Are you cold?"
By now I'd caught up with the pair. Slogging past the stroller, I noticed the bundle in the chair was not a toddler but a much older person like a teen.
She was pushing a child much larger and much heavier than a toddler. A teen who for some reason was not able to run himself.
I started to cry.
I swear.
Love is boss.
It believes all things, bears all things, endures all things.
I kept putting one foot in front of the other. And kept being passed by the Dynamic Duo.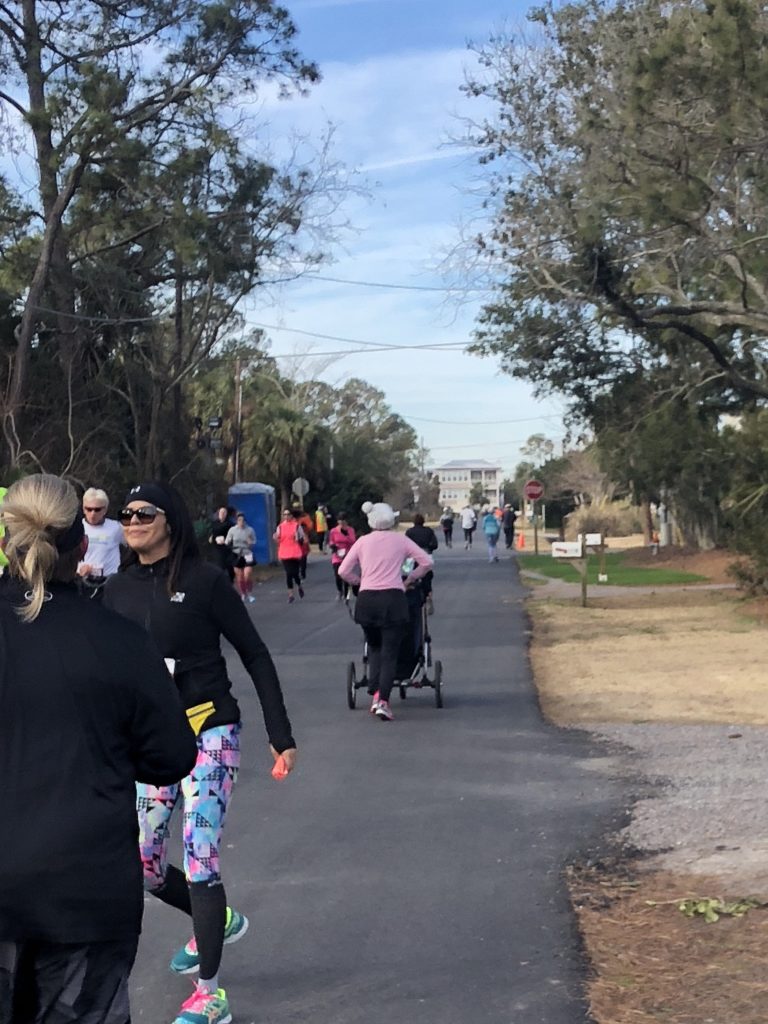 Each water stop, Supermom would hydrate herself and her fellow runner.
I got tired. But I kept shuffling on.
I passed by my husband on the side of the road around Mile 11.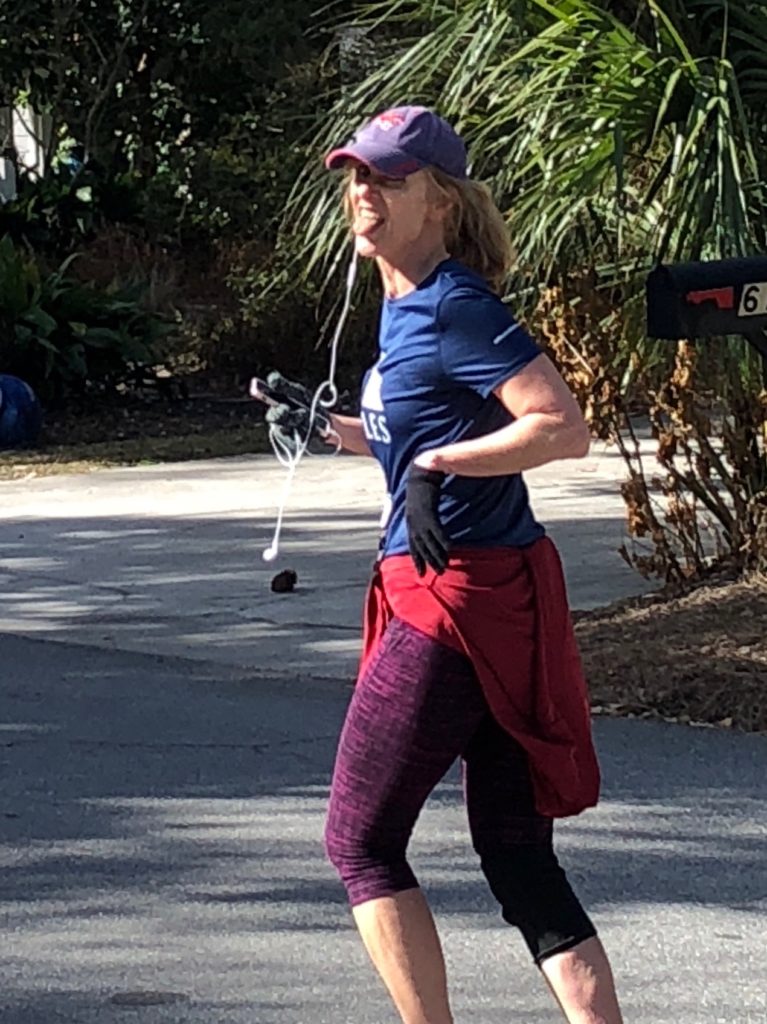 I was so ready to be done.
Just before the turn to the Finish, I noticed Superrunner pull over and start to unbundle her running partner.
And a few minutes later, they crossed the finish line together.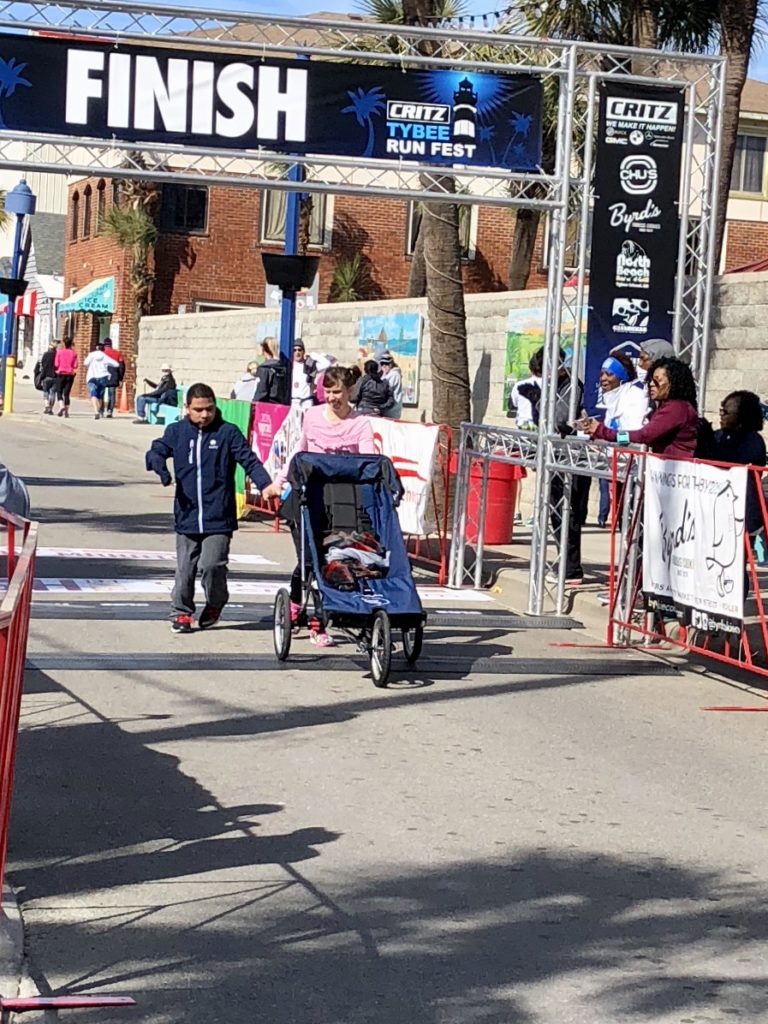 That's your Valentine photo.
I waited in the tent to try and talk to Superrunner, i.e., Wonder Woman. I saw the empty stroller and didn't see her. Because I am not Superwoman and my body was starting to lock-up like the Tin Man sans can of oil, I left without getting her name.
Maybe Tybee next year?
As for Valentine's Day 2018:
So now faith, hope, and love abide, these three;
but the greatest of these is love.   
1 Corinthians 13: 13